LiveMinutes: Live Sharing & Collaboration Tool With Skype Integration [Web]
LiveMinutes, a web application, integrates multiple collaborative tools into a single, slick interface. It allows you to hold live meetings with other members by letting you share and edit documents collaboratively. Minutes are automatically generated for each meeting you host, and are stored in your account. You can also share these minutes with others without requiring them to sign up for the service. Users can communicate with other members by with audio/video chat through LiveMinutes or Skype. Once you've generated and closed a meeting, PDFs are automatically created, which can also be downloaded, so participants can always keep track of meetings.
Start meetings by clicking the Host A Meeting button. All meetings that you create are added under the Meetings category. Each time you create a meeting, a link for it is generated. Invite people by sharing this link with them, or simply click Invite People. The Settings option allows you change your profile details, whereas the Meeting Minutes options takes you to the Meeting's page.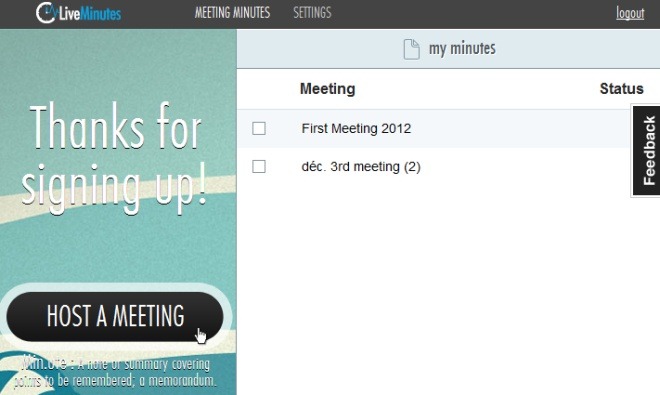 LiveMinutes allows you to collaborate in multiple ways. You can share documents, images, chat and much more. Click on the Documents icon, this opens the document sharing app. From here, you can either upload files from your Computer or Library. Furthermore, share Images in different formats by clicking on the Whiteboard option. You can easily search images in Google when in Whiteboard.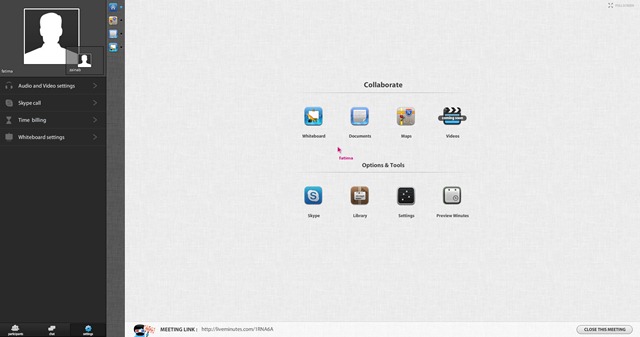 LiveMinutes also comes with audio/video chat which you can use to communicate with others. Another options for audio/video chat is Skype. LiveMinutes recommends Skype for optimal audio/video quality. To start a call, click on the green button or click on Skype. LiveMinutes will ask for your Skype ID to switch to the Skype mode. Once done, others will be prompted to add you, after which they can easily call you.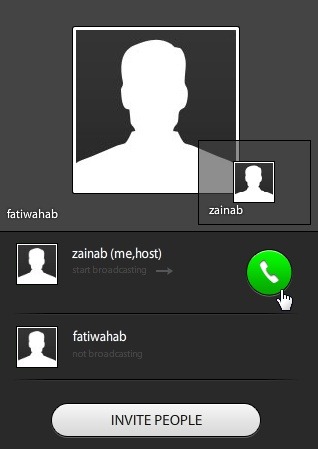 You can preview reports for live meetings, and PDF files can also be downloaded for each meeting. Click Download PDF to download the PDFs to your local system, or simply share it with other members. When done with the editing, you will find a close option for each meeting. Once a meeting is closed, you will no longer be able to edit it, so make sure you make all the important changes before you close a meeting.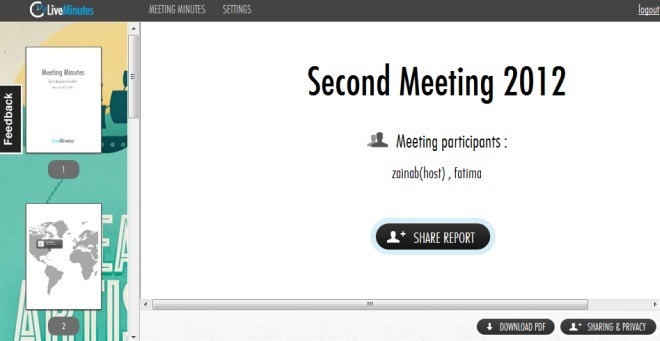 LiveMinutes is free, and only requires a signup which can be completed in a few simple steps. The app automatically generates an HTML5 report containing the meeting minutes, so members can always be up to date.