Open Blocked Sites Using Go2 Proxy Add-on For Firefox
Go2 Proxy is a small add-on for Firefox that allows users to access blocked sites. Ofcourse you can always use HotSpot Shield, Ultra VPN, and FreeVPN in order to access blocked sites but when you are in an office environment or school where you need to access certain blocked sites, then this add-on is the quick solution.
Just install it and load the site that you think is blocked. When you see the Server Not Found error, hit the Try with Go2 Proxy button.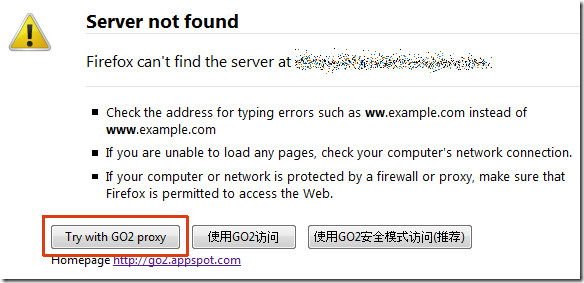 From what I have heard, this small add-on is working for many people in China, UAE, Dubai, and elsewhere. They are able to bypass the restriction imposed by their governments and organizations.
You can give it a shot and if it works for you, consider yourself lucky. Enjoy!