Play Previous Song In Grooveshark & Google Music Playlist [Chrome]
For a true music junkie, no one site or one music collection is enough, there's always the need to find more music, listen to the good old stuff and give something unusual a try. Grooveshark and Google Music (still available in the US only) are two different services for music fans. Grooveshark is a great place for streaming music and Google Music is a great way to take your music with you everywhere. A whole host of extensions for both these services are available but Previous for Grooveshark & Google Music is a Chrome extension that works across both. The extension is simple; whether you're playing music on Grooveshark or Google Music, it will let you switch to the previous song. It works across tabs and across windows.
The extension adds a small play previous track button, similar to one you would see in Windows Media Player, next to the URL bar. Click the button, regardless of which tab or window you're in and the previous song in the playlist will start playing.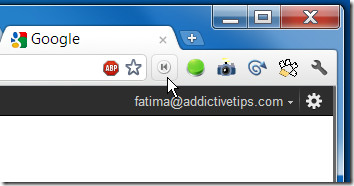 If you've paused a playlist in either one of the services, clicking the icon will play them and revert to the previous song. If you're playing music on both services, (or you've paused the playlist on both) clicking the button will play the previous song on both services which is a slight shortcoming of the extension.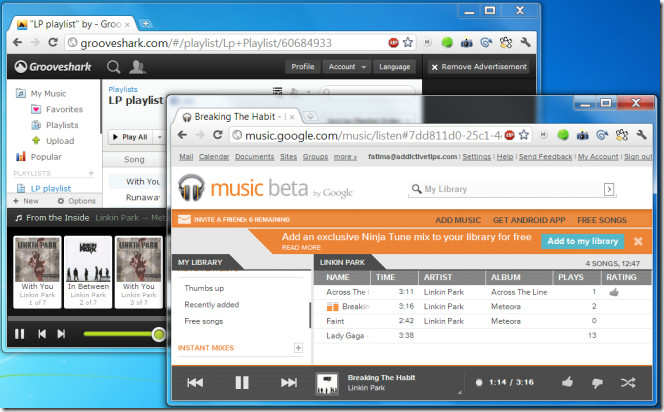 What's special about the extension is that it works across two popular services. It has room for more features like perhaps supporting some more sites or adding a button that plays the next song. Additionally, being able to toggle which service it is controlling would be a great advantage. The extension is fairly new and it doesn't seem as if the developer has quit on it so there's a chance it might get new features. If the extension doesn't work, refresh the tabs you have Grooveshark or Google Music open in.
Install Previous for Grooveshark & Google Music Extension For Chrome