Preview & Download Full Size Images Directly From Google Image Search
Imagine searching for something in Google Images, you go through a long page of results opening the ones that look useful and before you know it or before you're even half way through the results, you have something like 20 tabs open. To download those image, you're going to have to visit each tab which is time consuming if not slightly annoying. GoMBox is a Chrome extension that gives you a full size preview of any image you click on in Google Image Search and if you like what you see, you can right click and save the image from the context menu without ever leaving the search results.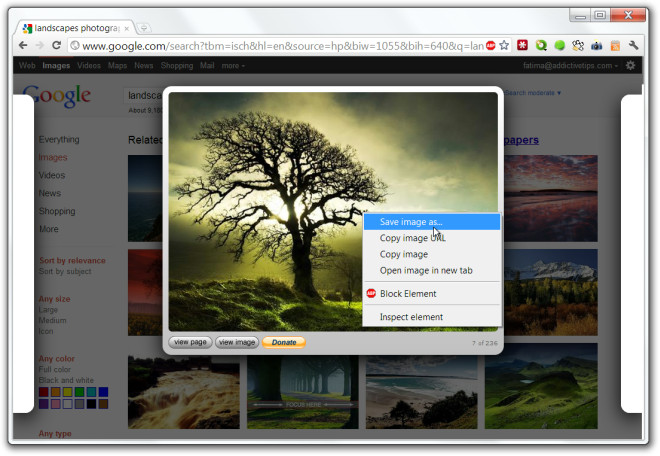 The advantage of using the extension is of course, you have fewer tabs to open, you can preview the actual image in Google Image Search and decide if it's useful or not and of course you can download it directly. The image is loaded in a frame and you can open the image in a new tab by clicking the View Image button in the lower left side of the frame. There's also a View Page button that let's you visit the site where the image is from.