Search Your Google Chrome Bookmarks With Everymark
If you have a huge list of bookmarks stored in your browser, or piles upon piles of folders within folders containing these bookmarks, it can become a real challenge to find one in the time of need. Manually sorting through your bookmark library is not an easy task, making it a tiresome effort.
For users using Google Chrome, Everymark is an extension that allows one to perform search within the saved bookmarks.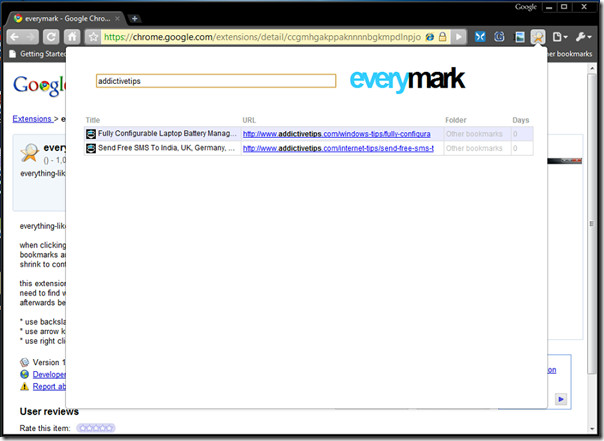 Clicking the extension's icon will display a pop-up menu listing all your bookmarks as well as a search bar. Enter a few characters to shortlist only those results that correlate to this tool, the results are shown in real-time. It is possible to navigate within folders using the backslash key, and delete bookmarks as well.
The extension works great on the latest version of Google Chrome browser.