Share Huge Files Online With Unlimited Storage Capacity Using Fyels
Sharing big files over the internet is somewhat limited; it's restricted by size limitations. If you want to share big files you have to cough up a subscription fee for a premium account. Fyels is a web service that raises the bar on file size limits; while Dropbox gives you a cloud drive of 2GB to fill anyway you want, Fyels gives you unlimited storage capacity and lets you share files of up to 9GB at one time, for free.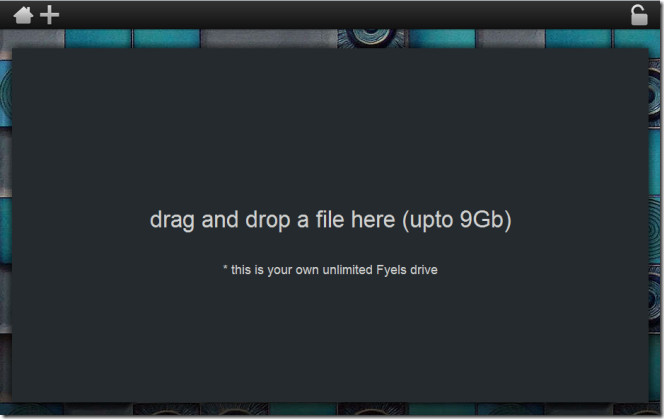 You don't need to sign up for an account to start sharing, you can drag & drop files and a URL will be generated where you (or anyone you share the URL with) can view and download it. To sign in to Fyels, all you need is a Twitter account. Using Fyels with your Twitter account lets you view and delete the files you've uploaded and share them on Twitter and Facebook.
Compared to Dropbox's free account that lets you upload files as long as their total size doesn't exceed 2GB, Fyels' 9GB upload and unlimited capacity, all for free, is cloud storage taken to the next level.
Visit Fyels
Update: The web service has been discontinued and is no longer available.