SoundCloud Sounds In Google Mail Lets You Play Audio Tracks In Gmail
Social networking sites aren't the only things that are banned in most offices, online media players also go to the chopping block. SoundCloud Sounds in Google Mail is an extension, available for both Firefox and Chrome, that helps you listen to music unobtrusively from SoundCloud. The extension detects links from the SoundCloud site in your mail and adds the waveform player allowing you to play the songs within the email.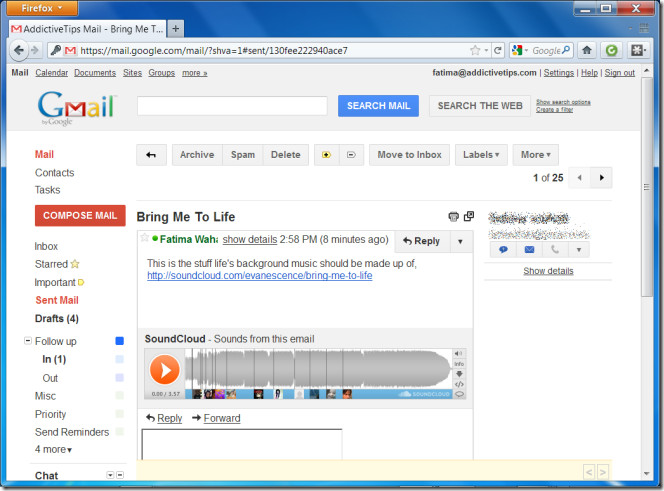 The extension installs in the background; when you receive an email with a link from SoundCloud, the extension detects it and loads the Soundcloud media player in the attachment section. To stream the entire song, you need to keep the email with the link open in your browser, however, you can switch tabs and windows without disrupting playback.
Install SoundCloud Sounds In Google Mail For Chrome
Install SoundCloud Sounds in Google Mail For Firefox