Turn Linux Installation Apt Commands Into Clickable Links In Chrome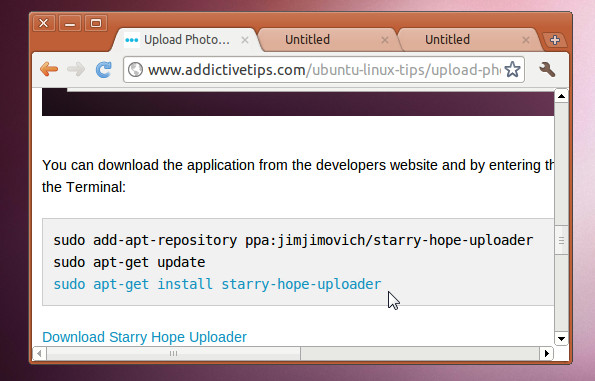 Apt commands give important way of obtaining software from the command line in Ubuntu and Debian operating systems of Linux. Apt urls are installers, which use a protocol handler to read a set of files which are to be installed. On apt url enabled computers, clicking on a special type of link on a web page starts the installation available in the package repositories. Apt-Linker is a Chrome extension that transforms "apt-get install" commands on the internet into URL links for online guides and tutorials. Hence, clicking on any "apt-get install" commands results in launching of a guide related to the specific command.
This extension is meant to help those users search for software and tutorials, etc., over the web. After installing this extension, check out the demonstration by visiting the code at the bottom of this post .