How To Get A Stylish Wallpaper Clock For Ubuntu Linux
Desktop gadgets are well known for adding more vigor to the desktop. Some very commonly used gadgets include the ones that display time and date in a stylish way. However, they can also be obstructive and CPU intensive. If you are interested in getting a slick display of time and date on your desktop, then a better way is to use wallpaper clocks. A wallpaper clock is a wallpaper with an integrated clock. Which eliminates the need of using obstructive gadget clocks. In this post we will tell you how to get a stylish wallpaper clock(s) for your Ubuntu desktop.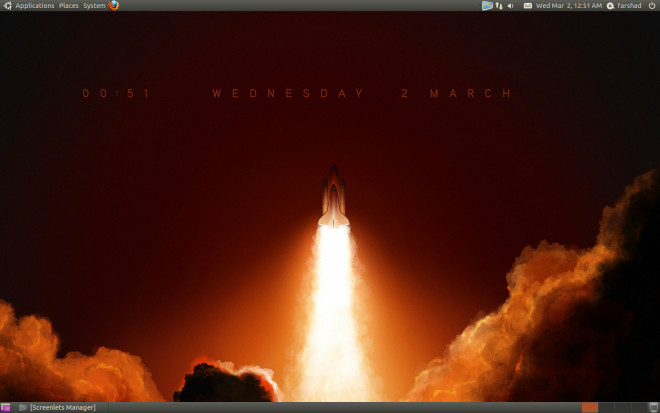 The first thing you need in order to get a wallpaper clock is the Screenlets application, which allows adding some common apps like the calculator, clock, calendar, Rss feed, Appmenu, etc. You can get Screenlets from the following command:
sudo apt-get install screenlets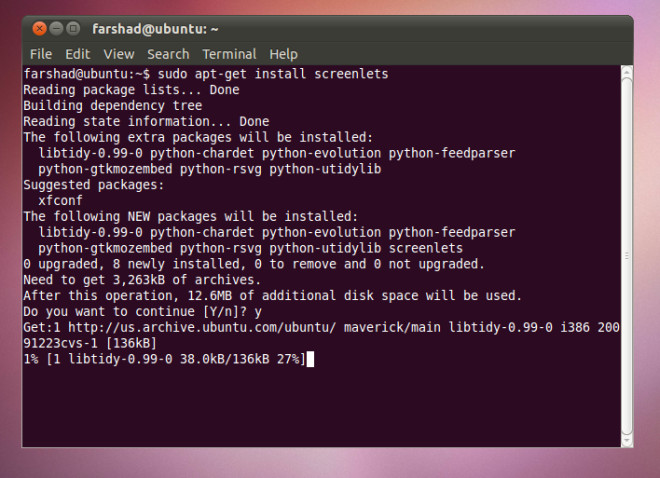 After installation, launch Screenlets in Ubuntu from Applications –> Accessories. Screenlet options can  be managed from the system tray after being launched.
To get a wallpaper clock, double click Wallpaper Clock. You can also check the Auto Start option for launching WallpaperClock at startup.
This will display a clock icon on the desktop. Right-click on the clock and choose Install Wallpaper Clock, and select a .WCZ file of a downloaded wallpaper clock from a link given at the end of this post or by selecting Download More Clock from the context menu shown in the screenshot below.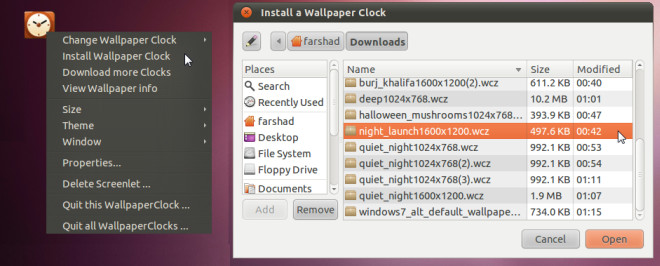 This will install the selected wallpaper clock to the list of available wallpapers in screenlets. Simply right-click on the clock again and choose any of the installed wallpaper clocks from Change Wallpaper Clock –> My Wallpapers.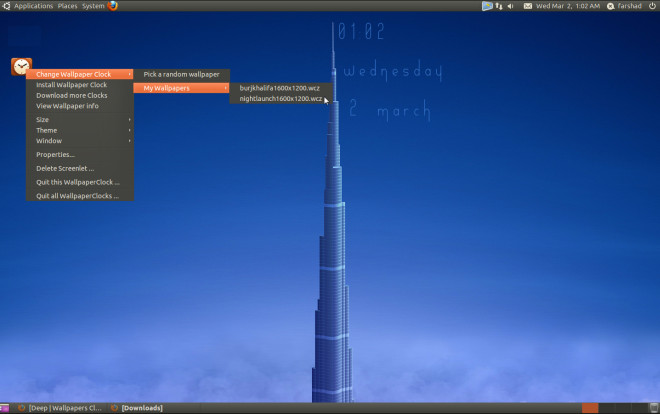 You can download wallpaper clocks in a preferred size to suite your desktop resolution, from the download link given below.