View YouTube Videos Picture-in-Picture As Chrome Desktop Notifications
We haven't reviewed any YouTube extensions ever since the YouTube redesign owing to the fact we haven't found one that tweaks the new design or its features well enough to be classified as 'useful'. Picture-In-Picture For YouTube is a Chrome extension that doesn't tweak either the interface or the design, what it does is give you view YouTube videos on your desktop. Unless embedding is explicitly blocked, the extension will let you view up to four videos in small frames. So long as you have Chrome running, you can open just about any program or application and the videos will remain on top.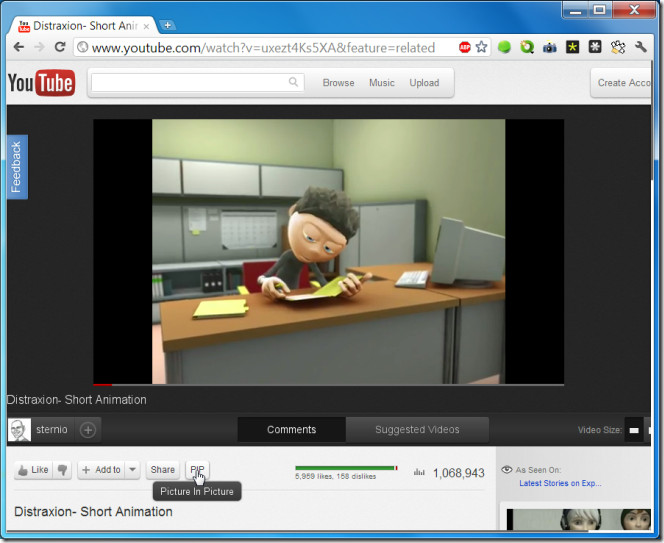 The extension adds a PIP button next to the Share button. Click the button and the video will appear as a pop-up on your desktop. Four videos can be viewed at the same time and if you continue to click on videos with four already on your desktop, the rest will be queued to play when you close any of the four.

The extension is useful if you're viewing tutorials for a software or an app and want to be able to see the steps as you work through them. The videos can be paused and played by clicking on them however, general media player options available in the YouTube interface are not accessible. You can neither skip forward or move back to any part of the video. The extension does not work for videos that can't be embedded. Videos can be replayed once they have played full.
Install Picture-In-Picture For YouTube Extension For Chrome