WhatFontis: Identify Fonts From Any Image [Web]
WhatFontis, a web application, lets you identify fonts from any image. All you have to do is upload an image, and WhatFontis will show you the matching results that look similar to the font. Just visit the website, upload an image and find matching fonts. A list of results is displayed along with the original image at the bottom right corner of the page, allowing you to compare the results with the original image. Some fonts are free, while others are paid, so you may click a font to download or buy it. The service is completely free and requires no sign up, whatsoever.
Upload or provide a URL of the image which has the font that you are trying to identify. Also, enter a font name and click Search to find a particular font.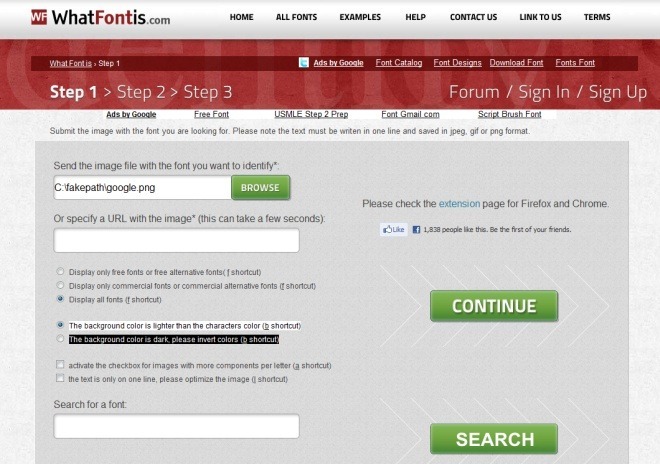 Once you've uploaded the image, you will be taken to step two, where all you have do is check each image and input the black colored characters. You can leave out the characters that are not valid, and drag one image over the other to identify the characters. You will find multiple options displayed at the bottom of the page, ranging from Display only free fonts or free alternatives fonts, Display only commercial fonts or Commercial alternative fonts to Display all fonts.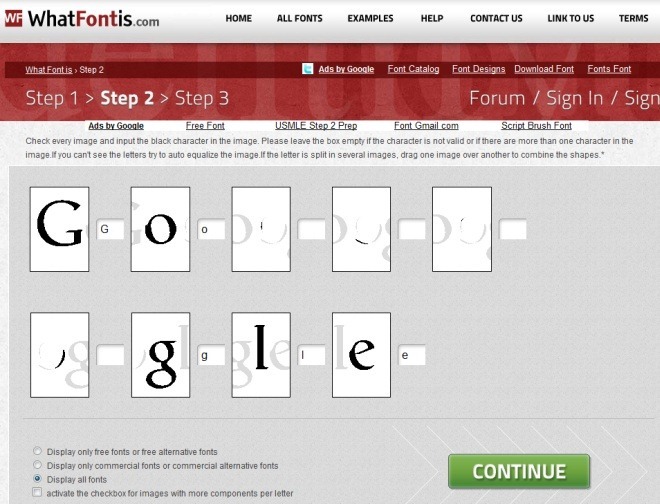 WhatFontis generates a list of font results along with the original image, so you can easily compare the fonts with your own image. The font name and descriptions are displayed to the right hand-side of each result. Some fonts are free while others are paid, and in order to buy a font, click Press here to buy now the font.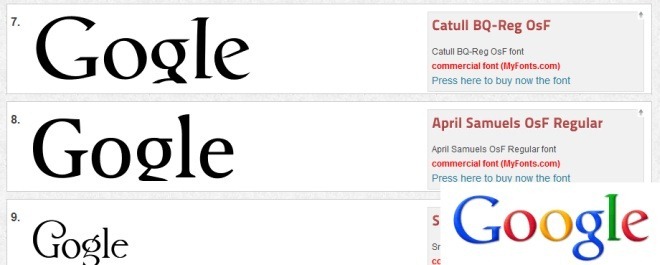 The service is free, requires no sign up and conveniently allows you to identify fonts from an image. The service can be quite helpful for web developers and designers who regularly need to identify fonts used on different websites.