How to bulk delete Whatsapp media files
Whatsapp users forward messages a lot, so much so that the company has had to add restrictions to prevent fake news from spreading through the app. Media, usually images and videos, are circulated over Whatsapp either over groups or over one-on-one chats.
On Android phones, the media is saved directly to the phone's storage while on an iPhone, the media remains in the app unless it's saved to local storage. In either case, the large number of videos and images that are shared tend to eat up space on your device.
Being added to too many groups on Whatsapp? You can block these invites.
Bulk delete Whatsapp media files
Users can delete the media files that have been shared over Whatsapp. On Android phones, this is made easy by the Google Files app that will alert you when a large file index has built up in the Whatsapp folder. On the iPhone, nothing similar exists.
Regardless of which device you own, Whatsapp has now made it easy to bulk delete media files in one go. You no longer have to delete them for individual or group chat threads.
Make sure Whatsapp is up to date as this is a new feature.
Open Whatsapp.
Go to the Settings tab.
Tap Storage and Data.
Tap Manage Storage.
The blue bar will show you how much space is being used by Whatsapp media files. The space will also be indicated at the top.
Tap the 'Larger than 5MB' (or similar) section.
Select the file you want to delete.
Tap the trash icon to delete them all.
Repeat this for the "Forwarded many times" group of files.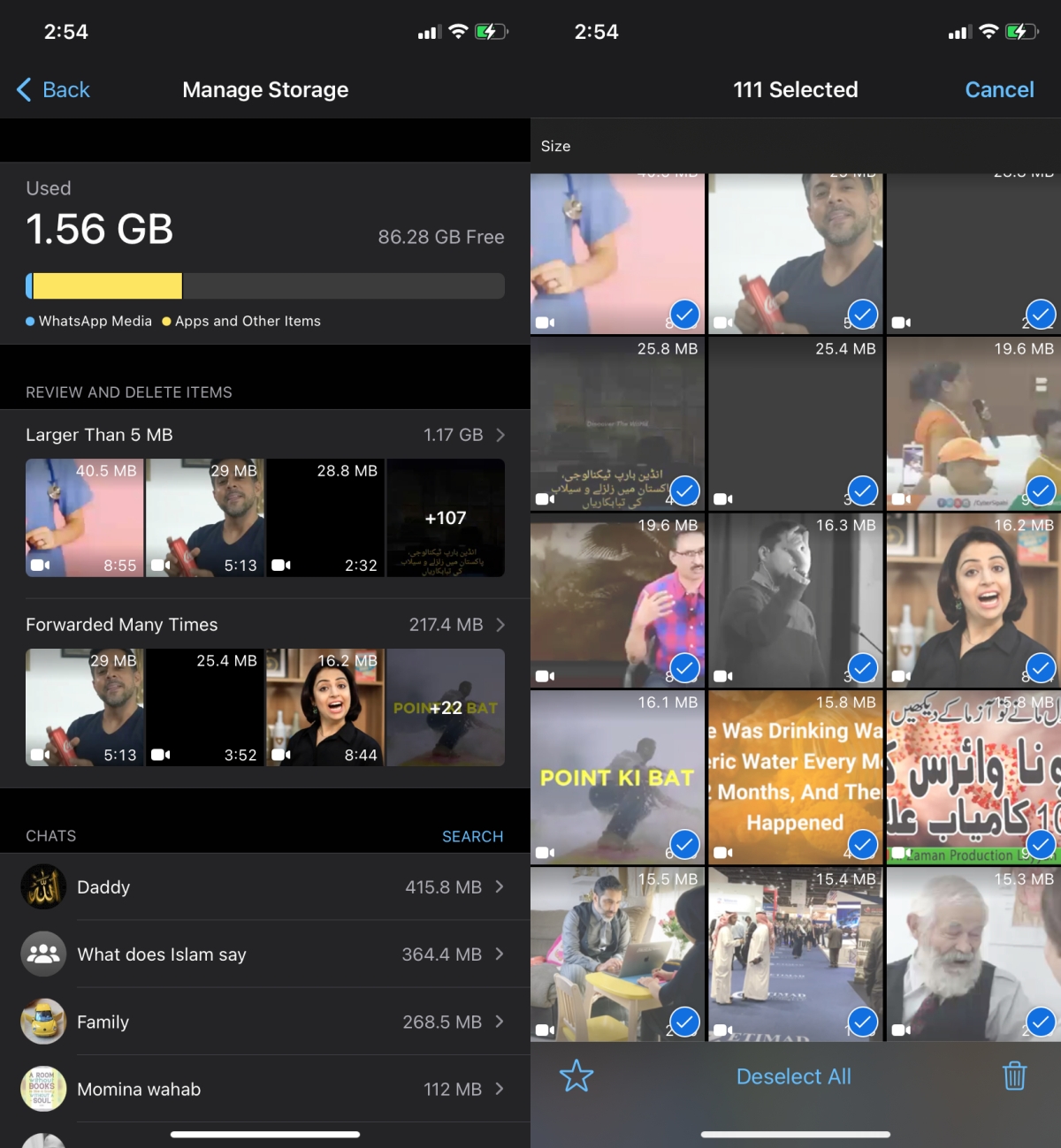 Delete files from single thread
You can still remove files from a particular thread in Whatsapp. The feature is still there.
Open Whatsapp.
Go to Settings.
Tap Storage and Data.
Tap Manage Storage.
Scroll down, and select a chat thread.
Select the media files you want to delete.
Tap the trash button to remove the selected files.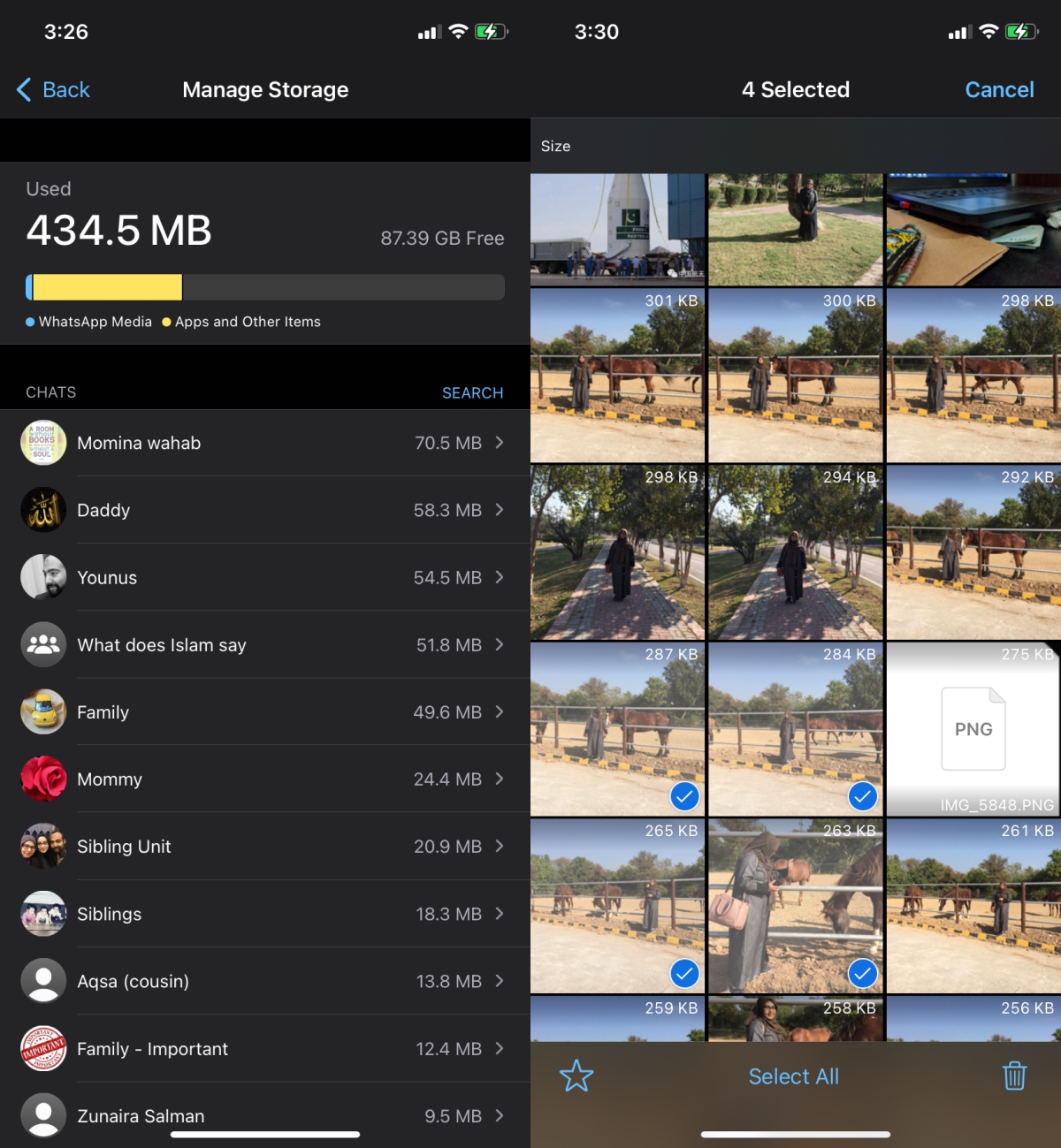 Conclusion
Whatsapp doesn't offer the same experience to users on Android and iOS. The features differ because of the file system and what areas apps have access to on the two operating systems. In some cases, this is helpful, in others, not so much.
Regardless, Whatsapp is a hub for sharing media. Users have a tendency to share files and not links to files which would minimize the space that is used. It's always a good idea to do a bit of housekeeping and delete the files you don't need, especially if your device is low on storage.