How to transfer Microsoft Teams meeting to another device
Microsoft Teams is available on Windows 10, macOS, Android, and iOS. The features available on all four platforms are almost all the same. You may get a diminished experience in some cases on a mobile device but the core features of the app work great across all platforms.
Transfer Microsoft Teams meeting to another device
Microsoft Teams allows you to start or join meetings on any device. As long as a meeting is still in progress, you can leave and join it again any time you want.
Normally, when users have to switch between devices e.g., from their phone to their desktop, they have to exit a meeting and join it again. This is disruptive and to counter it, Microsoft Teams has a new feature that allows users to seamlessly transfer a Microsoft Teams' meeting from their desktop to their mobile device.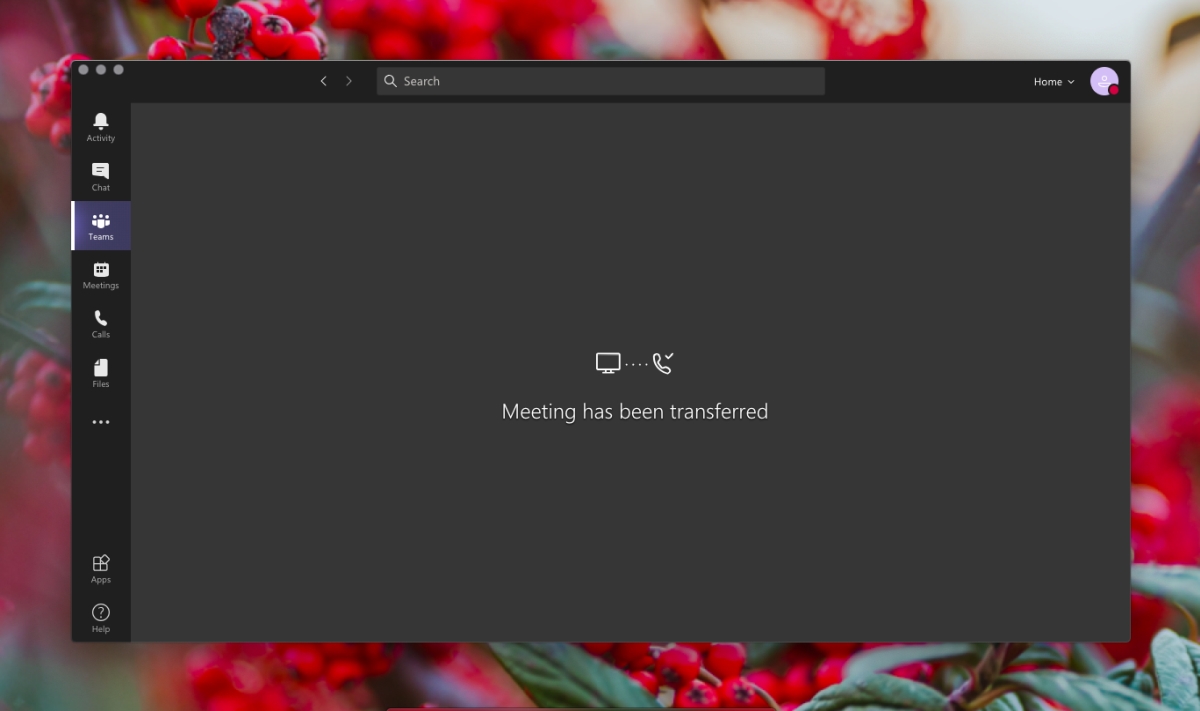 Pre-requisites
In order for this to work you must have;
A meeting in progress in Microsoft Teams.
Join the meeting from a desktop via the app or the browser.
The Microsoft Teams app installed on your phone.
Transfer meeting to other device
Assuming you've already joined the Microsoft Teams meeting on your desktop, you can transfer it to your phone by following these steps.
Open the Microsoft Teams app on your phone (iOS or Android).
Go to the channel the meeting is in.
Tap the meeting in progress.
You will see two options: Add this device, and Transfer to this device.
Tap Transfer to this device.
The meeting will be transferred to the mobile phone.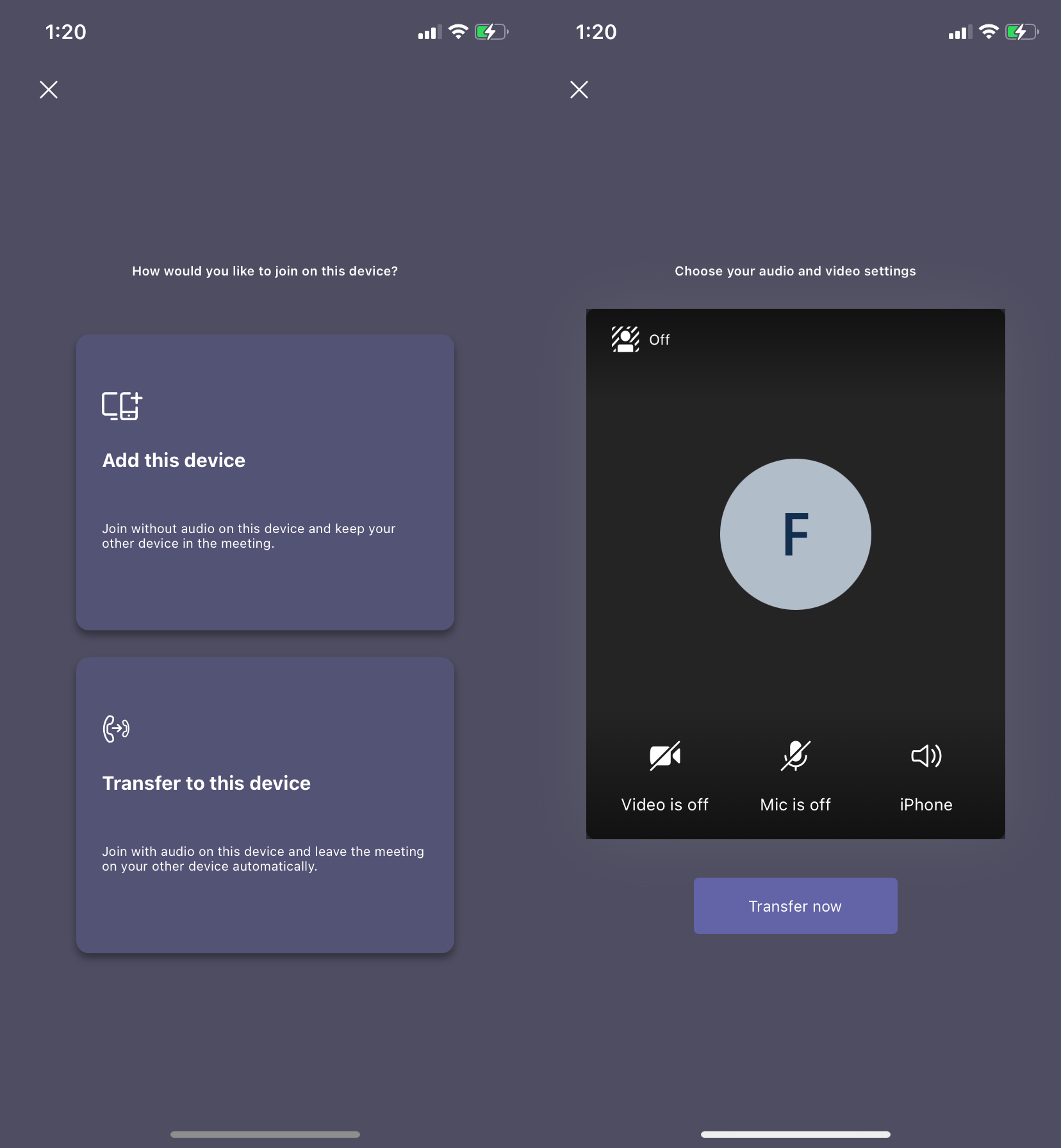 Limitations
The transfer meeting feature is great as a concept but in execution, it has shortcomings.
A meeting, once transferred to a mobile device, cannot be transferred back to the desktop.
A meeting that has been joined on a mobile device cannot be transferred to the desktop.
What this means is, if you have to get up from your desk to, for example, go out, you can continue the meeting. If you've joined the meeting on the go though, and you return to your desktop, you will have to leave and join it again from the desktop the old-way.
Add device to meeting
While we've focused on transferring a meeting to a device, users can also add a device to a meeting. This allows the meeting to remain in progress on both devices and a user is free to switch between them. The only downside is that a device can only be added from the Microsoft Teams mobile apps and not the desktop apps.
Conclusion
Meetings transfers work only one-way; desktop to mobile. The feature also seems a bit sporadic in that it isn't always triggered and a user may actually end up joining a meeting from two different devices.