Easily Recover Lost iPhone Photos, Contacts & Other Data With EaseUS MobiSaver
Semi-Restore, iLEX RAT and other similar tools have made it really easy for users to wipe their iOS devices at a moment's notice. While this is certainly useful on a lot of occasions, you might end up regretting your decision to remove your photos, contacts and notes from your device, specially if they weren't backed up. In addition to this, iTunes itself can erase all the data stored on your iPhone if you mess up some of the syncing options, which has resulted in many losing some important data stored on their iDevices. While you can restore your last backup using iTunes, now there is a way of easily retrieving your 'lost' data even if its backup file doesn't show up in iTunes. EaseUS MobiSaver is a new desktop tool from makers of the famous EaseUS Partition Master. The new release doesn't have anything to do with partitions though; instead, it offers a nearly one-click solution for recovering any kind of data that was accidentally wiped from your iPhone. This PC application can be used to recover data of 12 types, including media, contacts, calendar appointments and notes, among other things.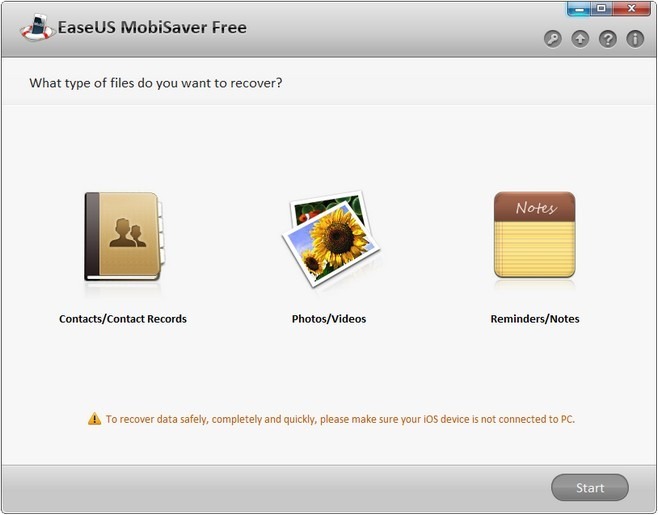 There are two ways of using MobiSaver. If you still have the device from which you want to extract your data, simply connect it to your computer before proceeding. In case the device has been lost, the application tries to recover data using iTunes. Quite refreshingly, the tool supports iOS 7 and worked flawlessly on our iPhone 4 running the latest iOS version.
There are three basic categories of data that can be recovered via MobiSaver. Reminder/Notes has everything that is usually stored in the stock Notes app, Reminders or Calendar. If you want your media files back, hit the Photos/Videos button, while contacts and call records can be recovered using the extreme-left icon.
Once your device has been detected by MobiSaver, it shows a list of all available backups. To help users make the right choice, each recovery point comes with relevant info including the file size, the version of iOS running when the content was backed up, and the name of the source device. Simply select a recovery point and hit 'Next'.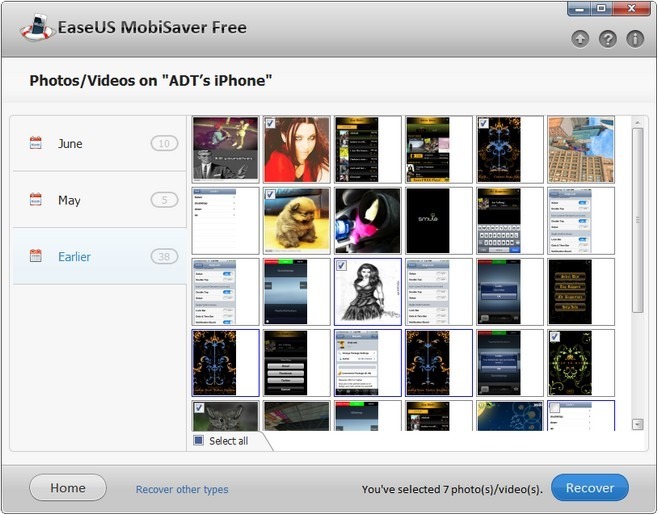 Depending upon your choice of data type, MobiSaver should now show all relevant items stored in the category. Some files are sorted by data, while contacts are in alphabetical order. To retrieve a selective number of items, just click the desired files and hit the 'Recover' button. MobiSaver asks its users for the location where the data should be stored on their PC.
EaseUS MobiSaver can be activated for free if you are using it at home, while businesses have to pay for an activation license. The tool can give you some real surprises and help retrieve data that you thought was lost for good. Give it a go by heading to the link below.
Download EaseUS MobiSaver for Windows