How To Get Google Reverse Image Search On Your iPhone In Any App
Google's image search engine supports some great search modifiers that can refine your image search by size and format. It also has a search by image feature. On your desktop, you can upload a photo, or link to it, and Google will usually figure out what it is. It can also find visually similar images. This feature can only be used from the desktop so it's limited. You can do a reverse image search from your phone but only from your browser. Search By Image Extension  is an iOS extension app worth $0.99 that adds Google Reverse Image Search on your iPhone from any app. It requires iOS 8 or later, and works via the iOS share menu. The developer has generously shared 5 promo codes for this app to give away to our readers. Read the full post to see how you can get one. Update: The giveaway is now  closed.
Install Search By Image Extension. Open any app that lets you view photos like the default Photos app, or the Twitter app. Search By Image Extension will work with both.
Enable Search By Image Extension
You can do this from any app but we're going to show you how to enable this app extension from the Photos app. Open the Photos app and tap on any photo. Tap the share button at the bottom left. Swipe to the very end of the bottom row of buttons, and tap 'more'. The extensions screen will open. Enable 'Search Image' here.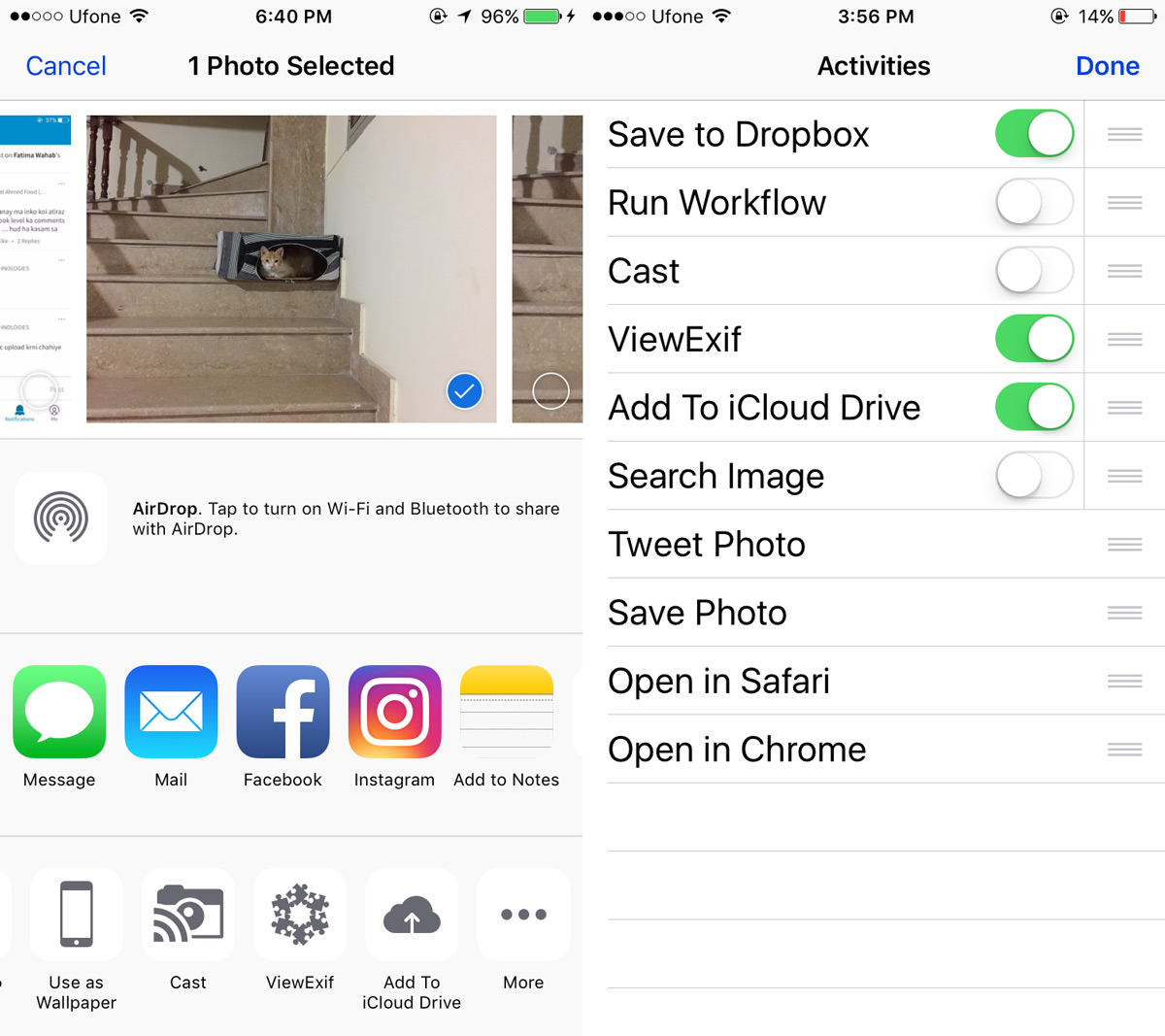 Google Reverse Image Search On Your iPhone
Now that you've enabled the extension, you can do a reverse image search. This time, let's work with Twitter. Tap an image in a tweet to open it. Tap and hold on the image until the the share menu appears. Tap Image search and wait.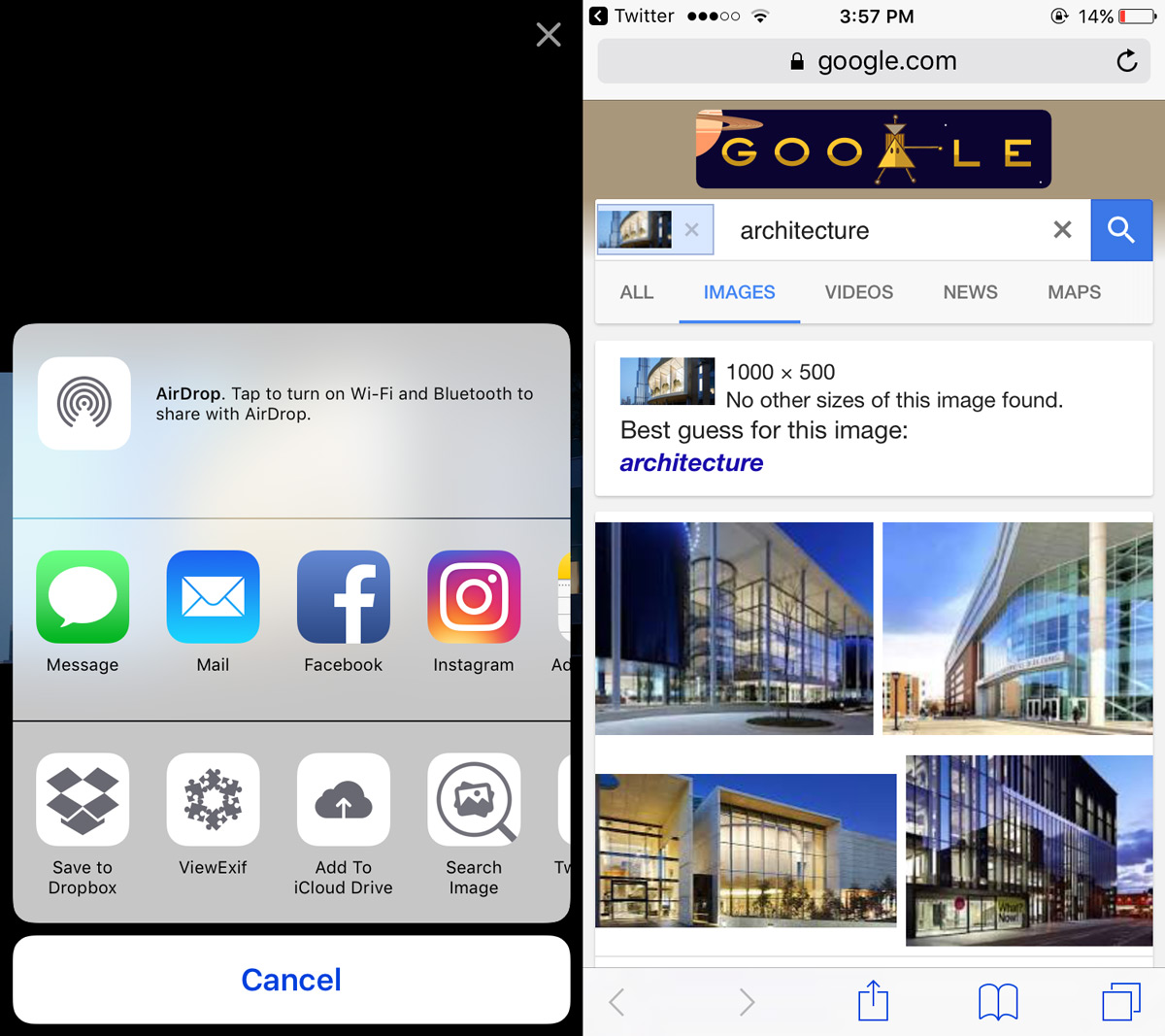 Search By Image Extension will upload the image, and then open Safari. Safari will open to Google Image Search with your photo uploaded, results and all.
Select Search Engine & Browser
Search By Image Extension is one the best thought out apps we've seen in a while. It anticipates users' needs very well. The app has both an extension and an app interface. It supports three image search engines and gives users the option to choose which one to use. If you don't like Google's reverse image search, you can replace it with TinEye.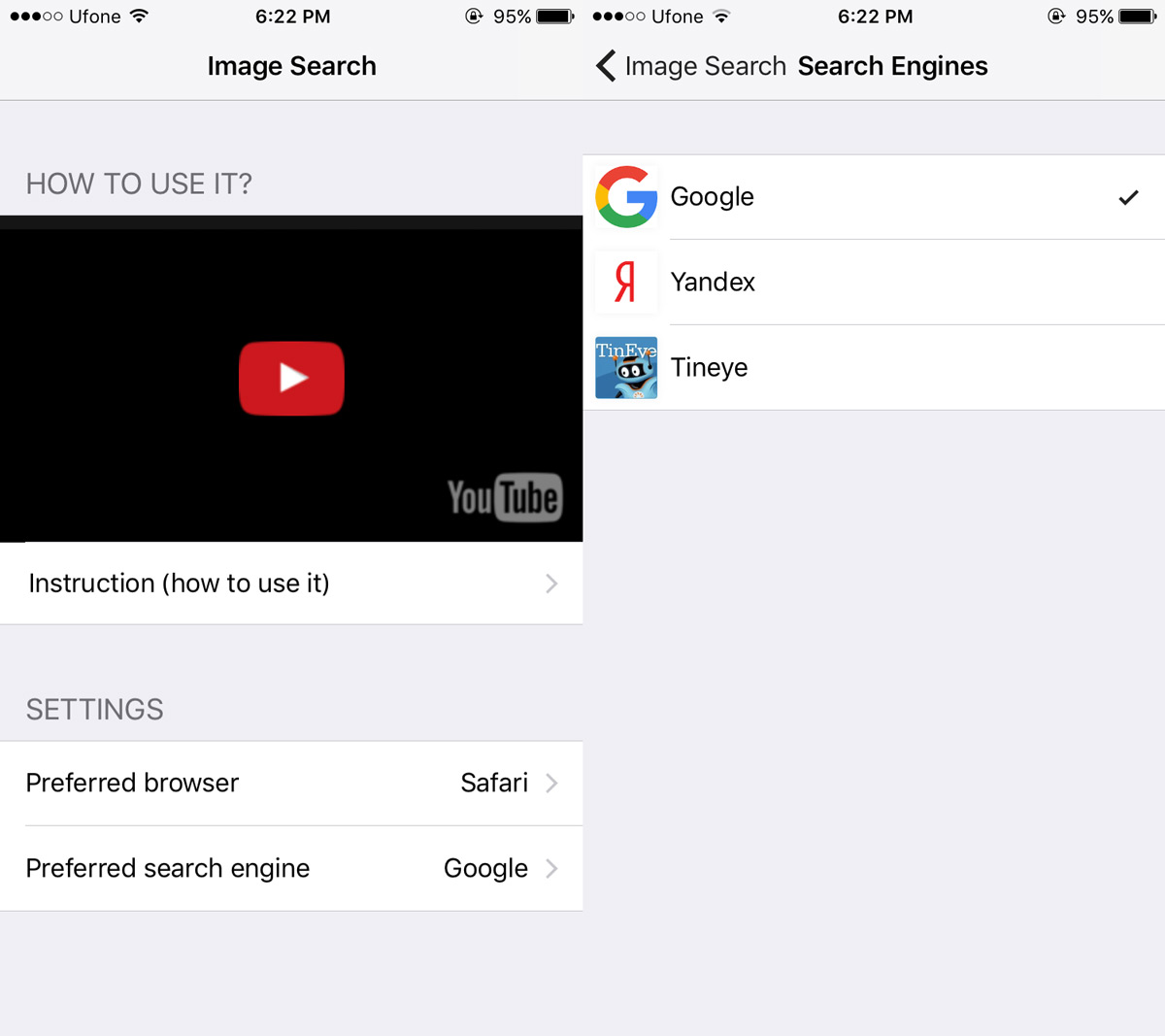 Similarly, if you don't want to use Safari, you can use Chrome or Firefox to view the search results in. The app leaves nothing to want for.
To get one of five promo codes for this app, leave us a comment below and tell us why you need it on your iPhone? Get creative. We love stories, factual or otherwise. This giveaway will run for 48 hours. It will close on April 28, 2017 at 8:oo PM GMT.
Download Search By Image Extension From The App Store