How To View WiFi Network Strength On iOS
WiFi network strength is something you consider when you have more than one network that you can connect to. At home, you only have the one network that you pay for so regardless if your neighbor's WiFi is better you can still only use your own.
In a public area where there are are several public networks for you to choose from, you will want to check WiFi network strength and connect to the strongest one. Both iOS and Android have a built-in tool that lets you view WiFi network strength. Here's how it works in iOS.
WiFi Network Strength
On iOS, if you want a cursory look at which network is stronger, you need only open the Settings app. Select WiFi and wait for the available networks to be listed. Look at the little WiFi icon next to each network. The number of filled arcs will indicate which is the stronger network.
In the screenshot below, you can see that the network called The Bat Cave is not as strong as the network called FATIMA-WAHAB.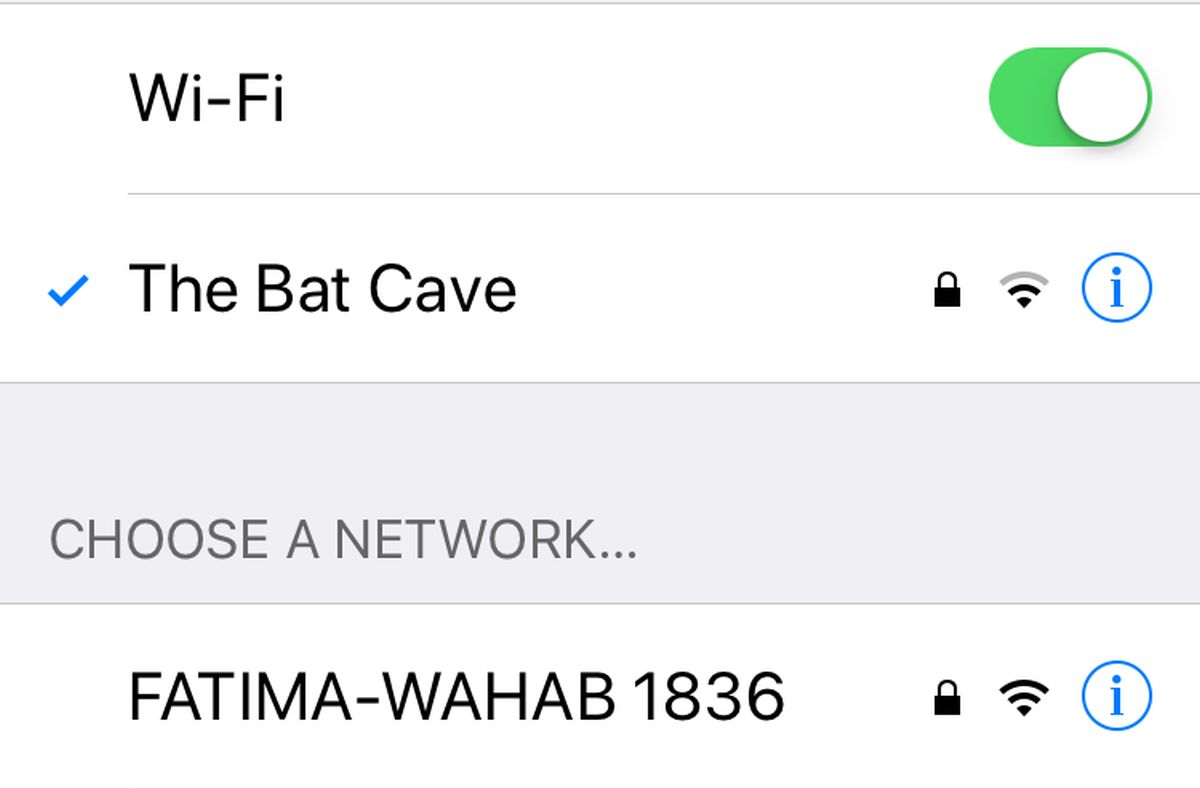 The filled in arcs are a quick visual way to check signal strength but it doesn't tell you much because there isn't a lot of range. If you want a more precise reading on the signal strength, you can install an app called AirPort Utility by Apple.
Install the app and open the Settings app. Scroll down until you find AirPort Utility. Tap the app, and enable Wi-Fi scanner. Once you've done that, open the AirPort Utility app from your home screen. Tap WiFi Scan and wait for it to scan all nearby networks. Each network will appear with a stat called Dbm. It will be a negative value. The bigger this value is, the better the signal strength.
In the screenshot below, -27dBm is bigger than -73dBm which means the network called FATIMA-WAHAB is stronger than the network called The Bat Cave. Make sure you revoke the app's Wi-Fi scanning access once you're done or it will drain your battery.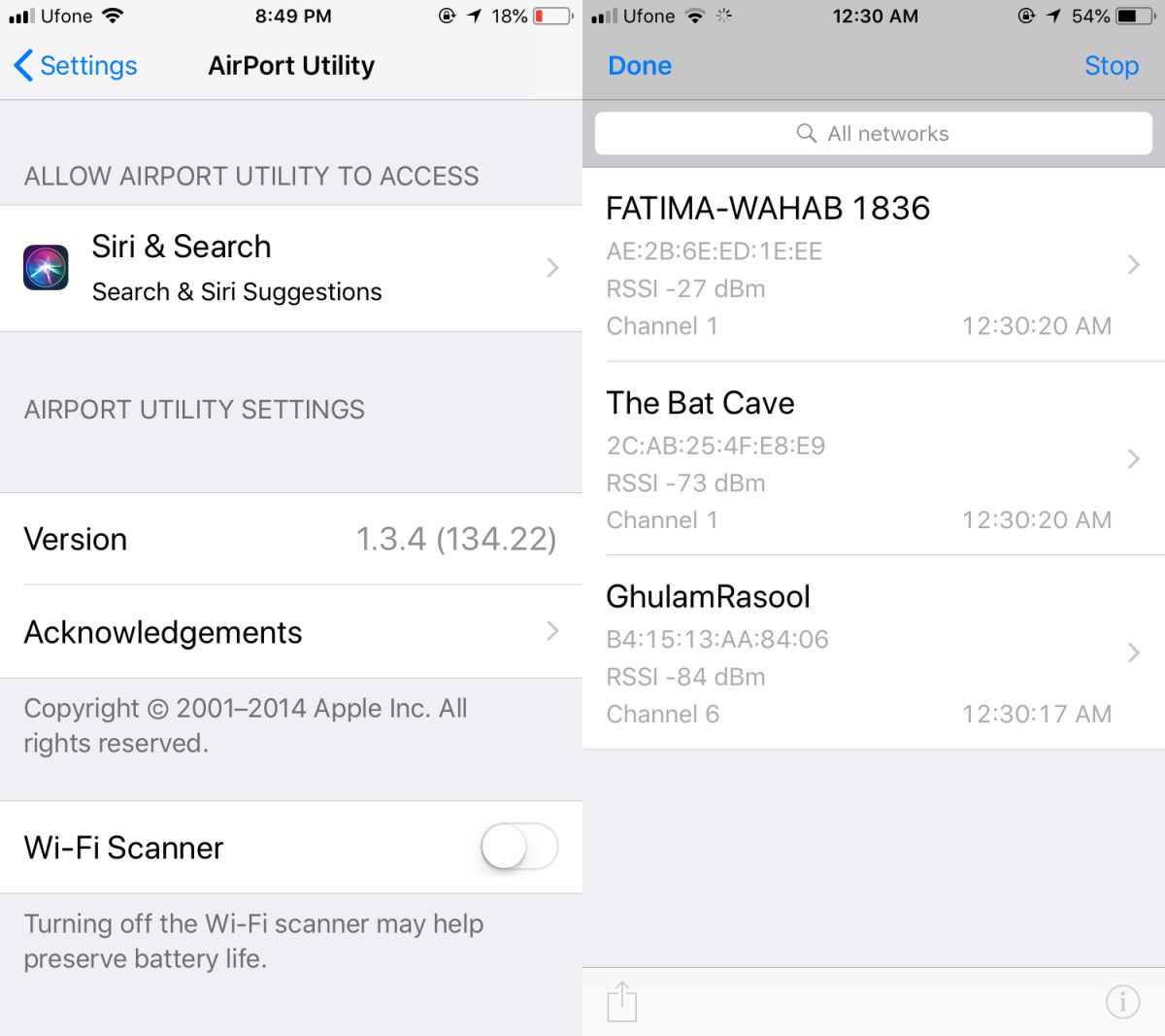 There are many other apps that do what AirPort Utility does. If you have an app that can track your data usage, it may have a similar feature that lets you view WiFi network strength.
It's a shame that iOS doesn't offer more information with respect to the network strength but if we're being honest, most users will suffice with the visual aid since it's easier to understand and gives a general idea of what they need to know.