Cog: Simple And Fast Music Player For Mac
You must have enjoyed the powerful iTunes for playing music on your Mac, but as it is human nature sometimes one gets bored of the same iTunes interface and wants some change, or an alternative player. As you might be familiar that iTunes is a very heavy application which consumes a big part of your memory resources, this article will also guide you to find an alternative option which is lightweight, small and can play your audio files only. Cog is one of the best options to play your multiple audio file formats – simply and elegantly. It is a freeware open source audio player for your OS X.
It supports, Ogg Vorbis, FLAC, AAC, MP3, WAV, AIFF, Musepack, Monkey's Audio, Shorten, WavPack, Apple Lossless, and all codecs which are supported by Mac OS X 10.4's Core Audio API. It has all the features which a basic audio player holds. You can select one file or multiple files which you want to be played.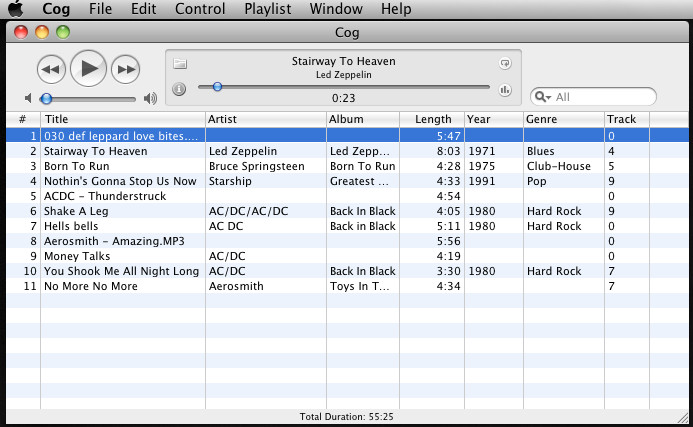 Info drawer is a feature which shows the song details which is currently being played. It pops out at the bottom of the main interface, as shown in the screenshot below.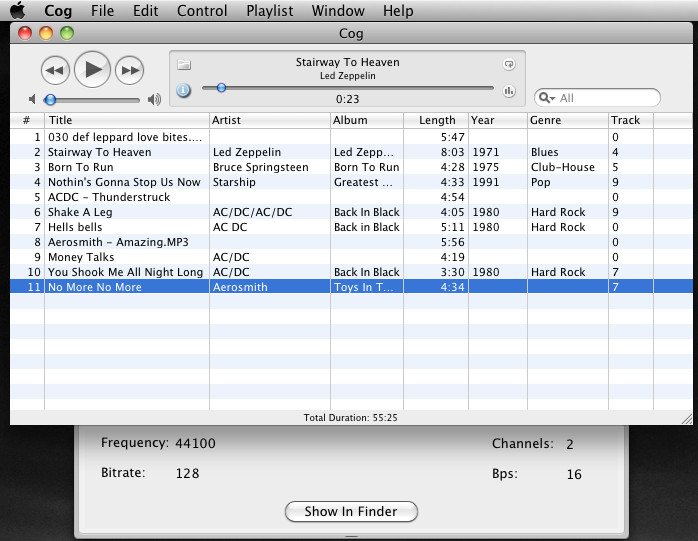 File drawer feature helps you in selecting new files by simply dragging them into player's main interface as shown below.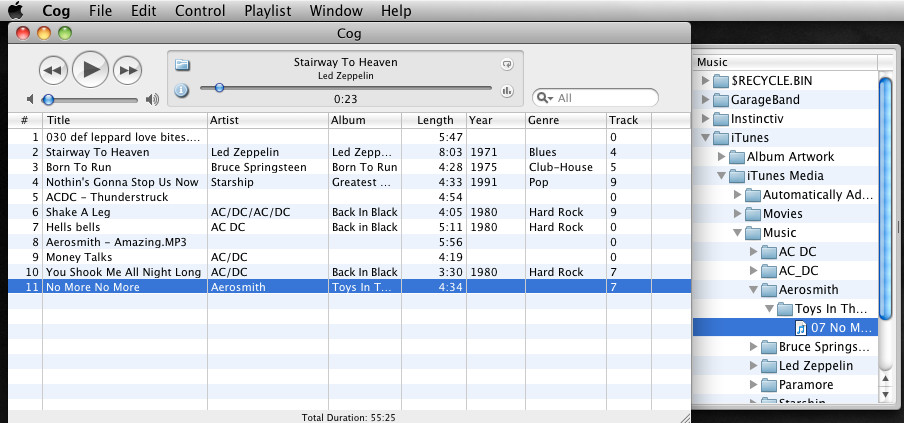 You can quickly play an audio file, by selecting Cog from "Open With" option in the right-click context menu.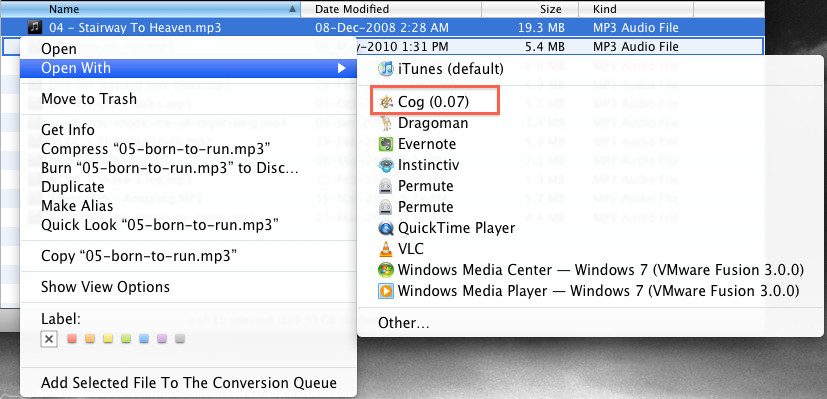 Other salient features include:
Growl and FM support
HTTP Streaming support
In short, Cog is an elegant and robust small application which surely will boost the pleasure of your favorite music.
Testing was done on Mac OS X Version 10.6.4.