How to schedule tasks on macOS
Task scheduling on macOS is clumsy. The only built-in tool that lets you schedule when a script or app or file should open/run is the Calendar app. The shortcoming with this app is that it's a Calendar and event management app and not a scheduling tool. To that end, it lacks the features that a task scheduler has. On macOS, you can use Lanchd to get the job done but it's a bit complicated for end users. A GUI tool is much easier to use. Task Till Dawn is perfect if you want to schedule tasks on macOS.
Task Till Dawn is free and its UI is will remind you of Automator. It has an entire library of actions that you can use, a myriad of scheduling methods, and a set of 'events' that can trigger a task to run.
Schedule tasks on macOS
Download and install Task Till Dawn. Run the app. We're going to show you how you can use it to run an app or a script or to open a file. Apps have their own category while scripts are treated under files.
Open the app and click the New button to add a new task. Go to the Metadata tab and enter the name of the task, and enable it there. Next, go to the Actions tab. Here you will find two columns and one pane. In the left-most column, look for Files and Folders if you want to open a file or run a script at a specific time. If you want to open an app, select the Applications item in the left-most column. Select the 'Specify' action under the item that you selected, and drag and drop it on to the pane on the right. Next, click the add button under this action to add the file, script, or app to this action. You can add multiple items if you need to.
Look for and add the 'Open applications, files, and folders' action. If you need to change the options that this action has, go ahead and do so. Next, go to the Schedule tab.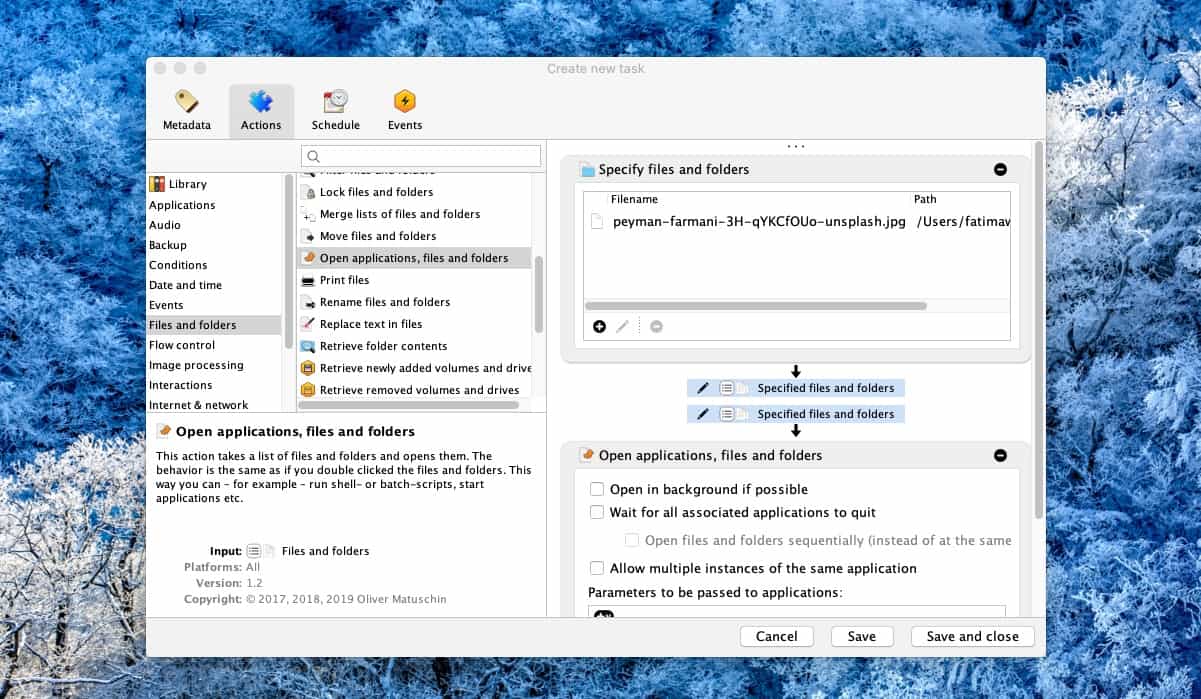 The Schedule tab is where you'll set when and how often this task will run. You can set a time, date, and a range within which the task should run as well as how often it should repeat. There's no scheduling option that's missing.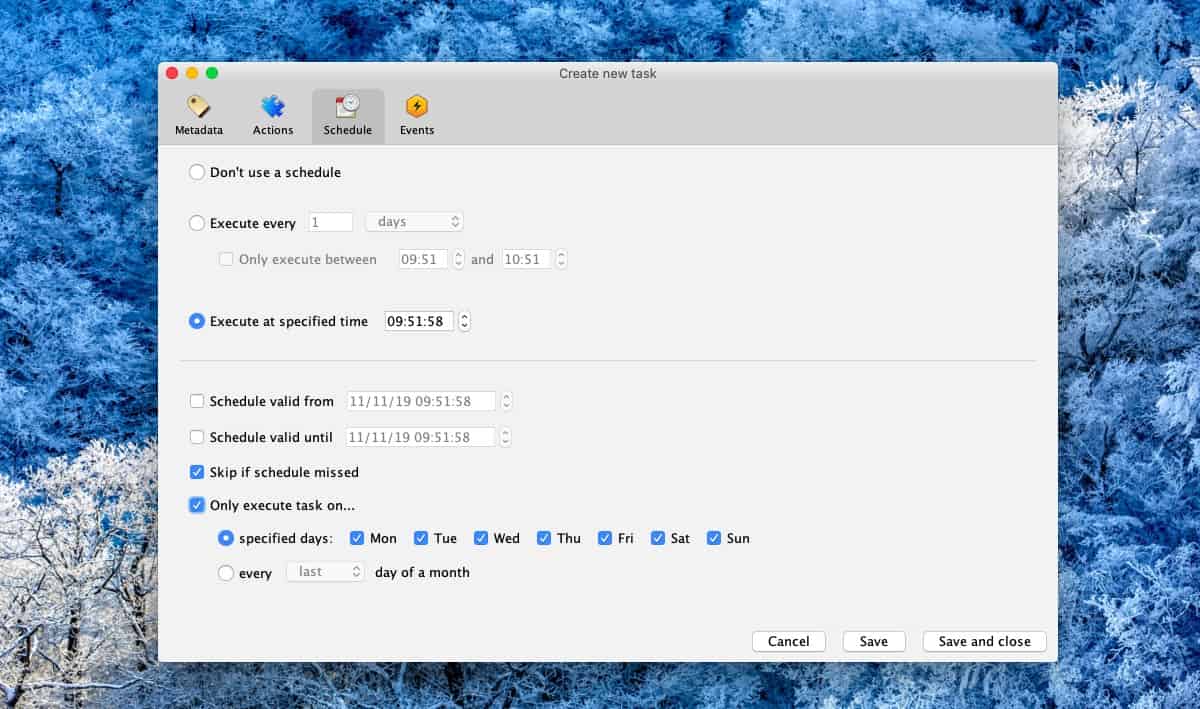 Last, go to the Events tab and select an event, if any that should trigger the task. The list of events that Task till dawn supports is modest and likely a result of it being a third-party app. Select an event if you want, or skip this step. Click Save and Close.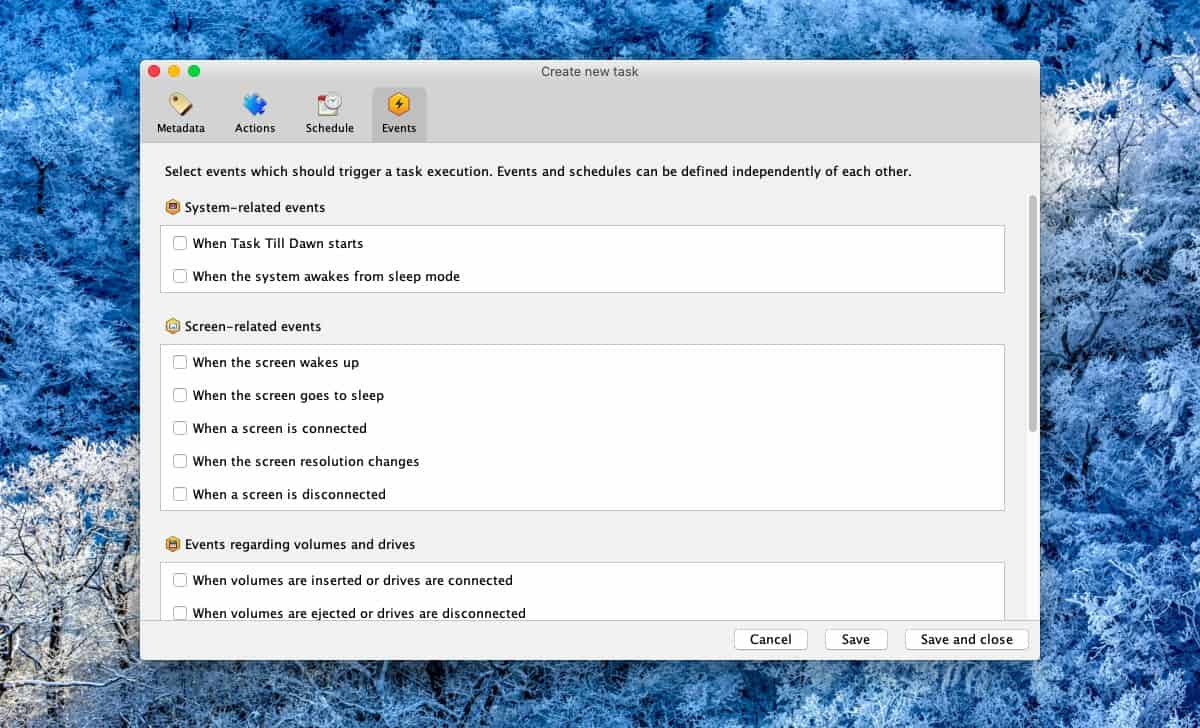 The task will run at its scheduled time however, if you want to test the task, you can select it on the app's interface and click the Execute button to run it immediately.