How to change the language in Chrome
Browsers, much like operating systems on desktops and mobiles, support multiple languages. Some browsers may only support a handful of common languages while others may support more. Chrome is unique in that it's a Google product and Google also owns Android which is a mobile operating system available in lots of different languages. In fact, language support on Android is much better than it is on iOS and Google can leverage it for its desktop browser. Here's how you can change the language in Chrome on your desktop.
Change the language in Chrome
Open Chrome and click the more options button at the top right. It's the one that has three dots. From the menu that opens, select Settings.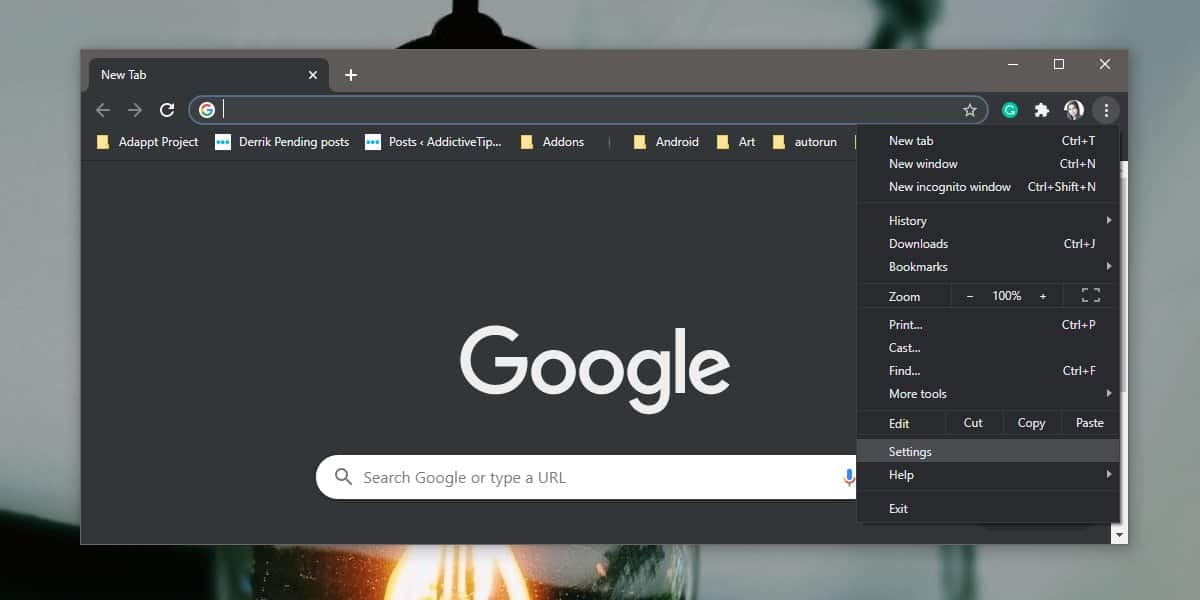 On the Settings page, scroll to the very end and click 'Advanced' to reveal the advanced settings. Once the advanced settings have been revealed, scroll down to the languages section. Here, you will see the language that's currently in use. Click the arrow next to it. The option will expand and reveal an 'Add language' button. Click it.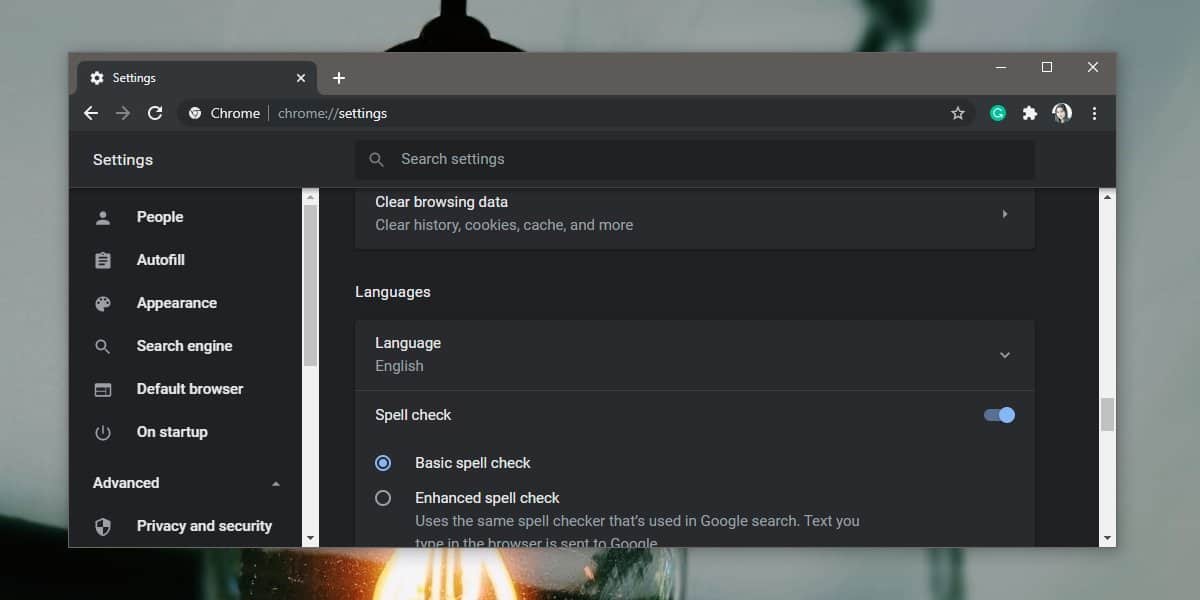 Use the search bar to look for the language that you want to add.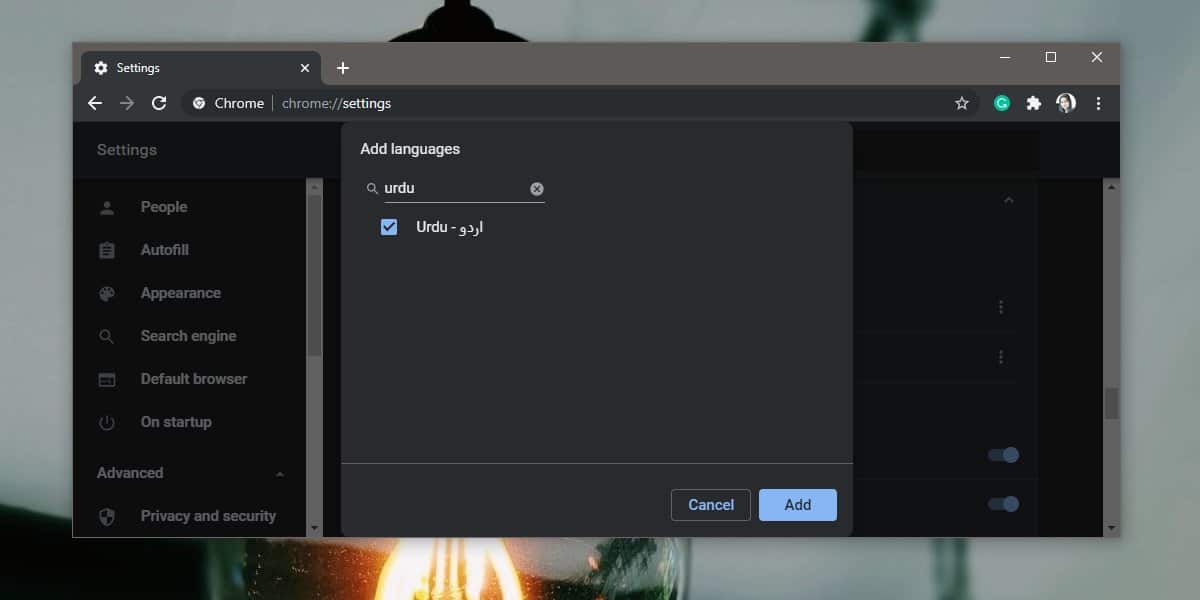 Chrome can support multiple languages so you're free to add as many as you like however, the browser doesn't offer full support for all languages. To prioritize one language over the other, click the more options next to a language and select the Move up option.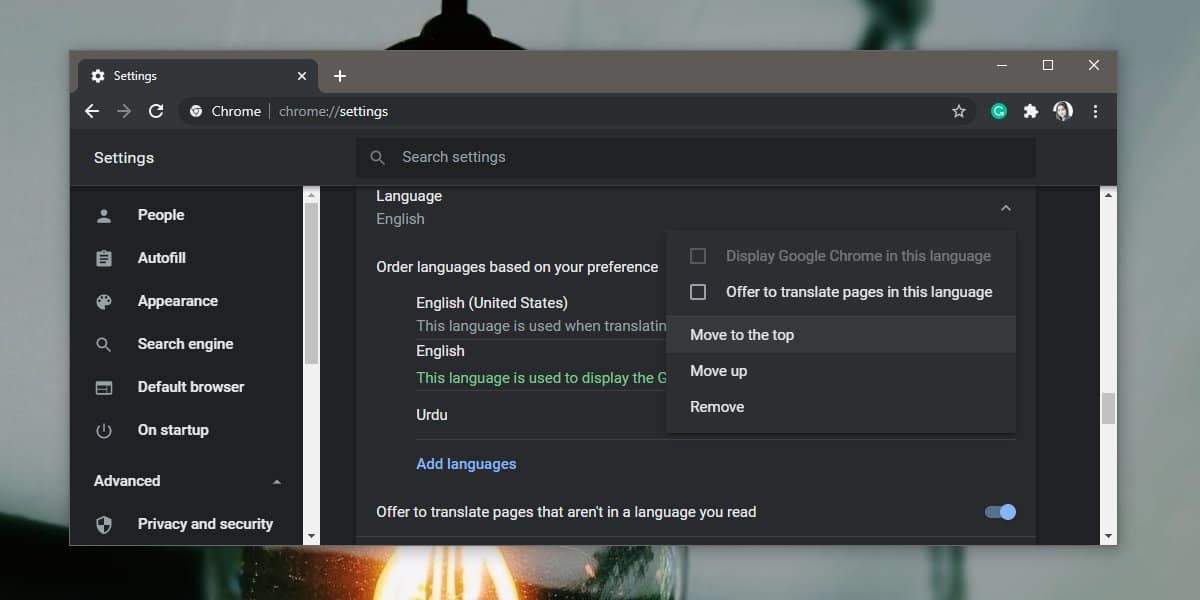 For some languages, though admittedly not all of them, you will also see an option 'Display Google Chrome in this language'. When you select this option, the UI of the browser will change so that it is displayed in this language. For languages that the option is greyed out for, it means that Chrome doesn't support the UI in that language. There isn't anything you can do about this. Google will have to add support for this language. The GUI language is basically which language the various buttons and labels appear in, in the browser.
It is odd that Chrome on the desktop does not have as vast language support as Android does. Android's entire interface can switch over to some of the languages we tested this out with but Chrome does not have that same level of support.
Languages are respected by various websites that you visit e.g., if you select a language and a certain website supports it, you will be able to see the website in that language.