Area 51 IPTV: What is Area 51 IPTV and is it safe to use?
IPTV services have been around for quite a while now, and they're in somewhat of a gray area regarding their reliability and whether or not their services are legal or not.
Area 51 IPTV is, as its name suggests, one such service that aims to deliver TV content (shows, series, movies, news, you name it) through your Internet connection, as opposed to using satellite or cable.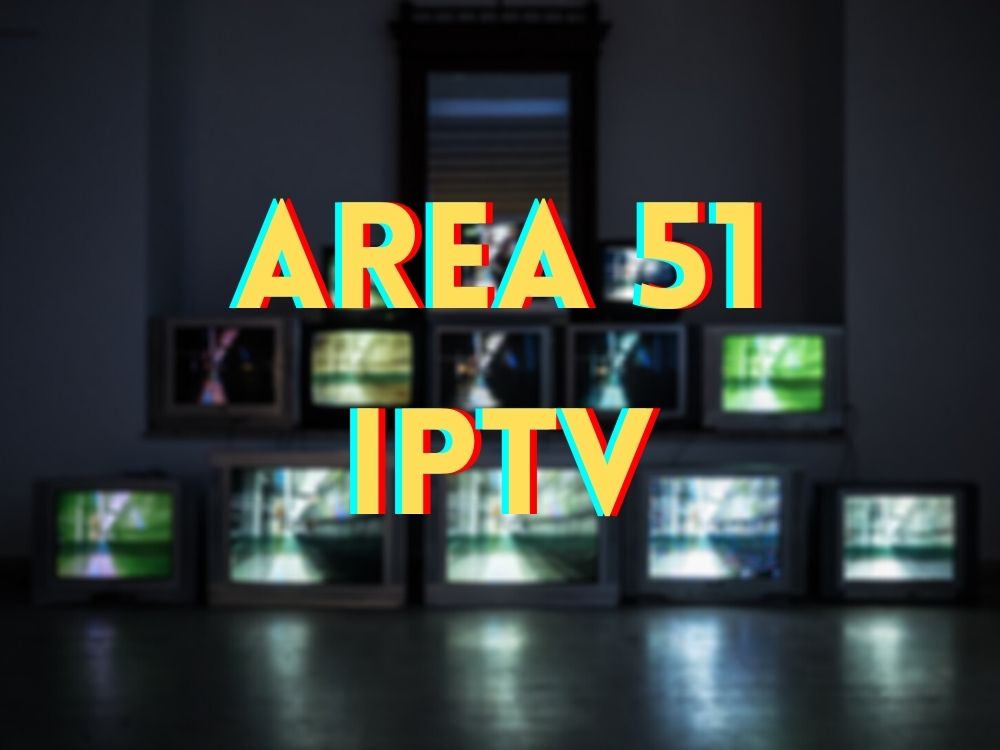 One of the advantages of using IPTV is that you won't need any additional equipment besides your PC and a sturdy Internet connection. Furthermore, certain IPTV providers offer their services entirely for free, which is not exactly legal, but that doesn't stop users from enjoying them.
What is Area 51 IPTV?
Back to our point of interest: Area 51 IPTV. Not only does Area 51 IPTV offer an app you can download and use on any compatible device, but is also available as an add-on for Kodi users.
As opposed to other IPTV services, Area 51 doesn't have a Windows standalone app, so if you planned on using it on your desktop PC, you'll have to find some workarounds such as using an emulator or using an external media player for playing the streams.
Furthermore, it's not free. You won't have to break the bank in order to use it, but there's a fee you'll need to pay to access all the content in Area 51's offer.
At the time being, Area 51 offers roughly 15,600 channels from more than 87 countries worldwide, as well as 1500 sports channels and 24,800 VOD (Video on Demand) movies, which is quite impressive, come to think of it.
The general consensus around Area 51 is that it charges an extremely low fee if you consider the huge amount of channels and VOD content it provides to its customers. Additionally, many compare it to similar services that offered comparable content and were taken down due to piracy and copyright infringement claims.
That's not to say that Area 51 falls in the same category, as its legality hasn't been yet disputed (that we know of), but you should take it with a grain of salt and make sure you keep safe and protect your privacy while using it.
Note that we don't condone or promote piracy or copyright violations, nor using any method to access pirated or copyrighted materials, which includes streaming video or audio content from questionable IPTV sources.
Is it safe to use Area 51 IPTV?
DISCLOSURE: AddictiveTips does not condone or encourage any violation of copyright restrictions. Please consider the law, victims, and risks of piracy before using an app like Area 51.
As you may expect, there is no official Area 51 app in Google's Play Store you can download to your Android device. You may be able to find one, at some point, but note that many others downloaded fake Area 51 apps on their devices and compromised their security while doing so.
If you decide to use Area 51, you'll need to register an account and either sign up for the trial (if the offer is still up) or pay a fee to start using it. At this point, you'll probably get an APK you can install on your Android devices after registering for an account and paying the fee.
Since there's no official source for the APK file, you may need to find it for yourself. Now here's where things get tricky: a simple Google search will return a lot of results for the APK file, and there's simply no way for you to know which one's the real deal and which ones you shouldn't trust.
You can also skip the APK part and install Area 51 on Kodi by using its add-on. On the other hand, installing the Kodi add-on can be done through an unsigned third-party repository, which brings us back to square one: there's no way to know if it's safe, so you'll just have to soldier through.
You'll also have to toggle the "Unknown sources" option on Kodi, which many advise against, and find a working repository to download the add-on.
So, is it safe to use Area 51? There are a lot of questionable things you'll need to do in order to gain access to Area 51's services, which makes us think of shady dealings in a dark back alley, so we'll let you be the judge of that.
Truth be told, you'd be better off choosing a different IPTV provider, one that's trustworthy, transparent, and doesn't just send you on a quest to find an APK or repository on your own, equipped with a search engine, common sense (hopefully) and your crossed fingers.
Use a VPN with Area 51
If you decide to give Area 51 IPTV a try, we can't do much to stop you. We get it, you get to pay a small fee and are suddenly able to watch literally thousands of channels from multiple countries worldwide, and that's appealing to you.
However, your enthusiasm might make you overlook one important aspect: your ISP can see everything you do online. From accessing your favorite social platform to using Area 51 IPTV to watch sports on your Android TV, your ISP can know it all at the press of a button.
Therefore, covering your tracks before you engage in such activities may be a good idea, don't you think? Luckily for you, a sturdy VPN service could take care of all of that for you by encrypting your connection and re-routing your traffic, so all your ISP sees is scrambled data.
Of course, your ISP isn't the only one you should be dodging in the privacy protection race. There are also hackers that might want to get their hands on your online whereabouts for various reasons, and a VPN helps you protect against them too.
Last, but not least, if your ISP has a bad habit of throttling your connection, a VPN can lift those unfair limitations, and not just when you're watching Area 51, either. You'll benefit from higher speed, less buffering, lower ping, and fewer packets lost.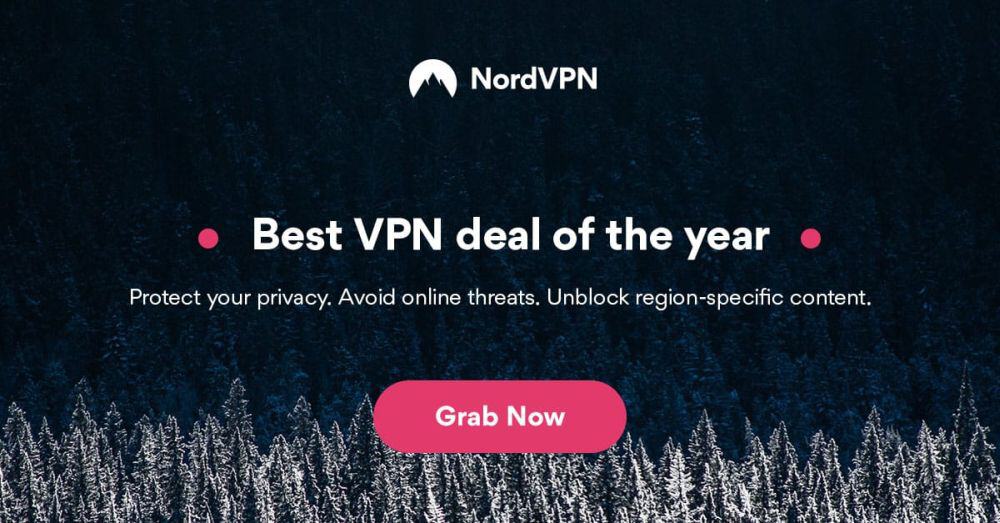 NordVPN is, in our opinion, the best VPN service on the market that can help you unchain the potential of your Internet connection, cloak you from your ISP's all-seeing eye, and cover your online tracks wherever you may virtually roam.
This VPN offers lightning-fast connection speeds, military-grade encryption, a strict zero-logging policy, and additional features that can enhance your connection's security such as double VPN (bounces your connection twice) or CyberSec (ad & malware domain blocker).
Thus, if you're concerned about your privacy being exposed while streaming IPTV content on your device, want to bypass geo-restrictions, or feel like your ISP is throttling your connection's speed, NordVPN can help you solve all these issues in a blink of an eye.
Read our full NordVPN review.
Pros
SPECIAL OFFER: 2-yr plan (68% off - link below)
Most VPN servers with different IP addresses
256-bit AES encryption with perfect forward secrecy
Extra-secure Double VPN for data encryption
Money back guarantee policy.
Cons
Automatic server selection can be unreliable
Refund processing can take up to 30 days.
Note: Our readers get a special offer that can help them save up to 68% of the plan's full price, as well as extra service time added automatically after purchasing a NordVPN subscription plan.
Area 51 IPTV alternatives
If you're not exactly sure you want to risk it all for thousands of channels at an almost unfair price, but the idea of watching TV without having a satellite dish or cable piques your interest, there are many 100% legal alternatives.
However, as you may expect, these services come at a higher price. On the bright side, they all have official apps and sources, so you won't risk compromising your privacy and security while using them.
1. Sling TV
Sling TV is a US-based IPTV service that lets you enjoy live TV content at an affordable price. The price you have to pay for Sling TV varies depending on the content you want to access. For instance, its cheapest plan, Sling Orange, costs $35 per month and offers 32 channels, some of which including CNN, AMC, Food Network, and ESPN.
The most expensive Sling TV plan offers 53 channels, costs $50 per month, and grants you access to NFL Network, Comedy Central, History Channel, and others. This plan also includes everything that the cheapest plan does, since it's merely a combination of the low- and mid-tier ones. If you're feeling eccentric, you can take a shot at its add-on packs, which could easily bring your monthly total over $100.
Sling TV also lets you try its services by providing you with a 3-day free trial. Last, but not least, it features a service that's entirely free, called Sling Free, which features more than 5,000 free movies and TV shows.
Sling Free doesn't require your credit card information or email address, but, just like Sling TV, requires that you're in the US in order to access it. On the downside, you may see several ads while trying to enjoy a movie or TV show, but hey, at least it's free!
2. FuboTV
FuboTV used to be more of a niche service, as it catered to the needs of sports fans. A while back, you wouldn't have been able to find some of your favorite sitcoms or cooking shows on FuboTV, but that has changed over the last few years.
This service still focuses on channels where you can watch live sports events, including but not limited to NBA, NHL, MLB, NFL, and international soccer. However, there's a good chance you can kick back and enjoy some leisure, non-sports content as well.
FuboTV acquired certain Disney networks and added them to its line-up in August 2020, making it possible to stream content from Disney Channel, ABC, SEC Network, ESPN, and FX, if you feel like it. Thanks to its trial, it's possible to use FuboTV for up to 7 days without paying a dime.
This alternative to Area 51 makes it possible for you to stream content on Android devices, but also on Chromecast, Roku, Xbox, smart TVs, or iOS devices and Apple TVs. On the downside, its cheapest plan's DVR feature can only accommodate up to 250 hours of content. If you want to upgrade to 1,000 hours, you'll have to pay a monthly fee, which isn't exactly low.
3. XUMO
If you're looking for a cheaper alternative to Area 51, XUMO may be exactly what you need. It's a free service that generates streaming channels by retrieving video content network websites. At the time being, there are over 180 channels you can watch for free on XUMO. Some of them include MSNBC, CBSN, NBC News NOW, CBC, Bloomberg, FOX Sports, and BNC GO.
You can use XUMO on various devices such as smart TV, Roku, Android TV, Amazon Fire TV, iOS, Android, PC (web streaming), and LG TVs through LG Channels. However, note that depending on the region you're living in, you might not be able to stream certain content.
On the bright side, you can invest in a trustworthy VPN that will help you unblock geo-restrictions by spoofing your physical location and replacing it with one of your choosing.
Area 51 IPTV – CONCLUSION
All things considered, if you've recently heard about Area 51 and decided to give it a try, you should maybe try to learn more about it before jumping head-first. Its legality is somewhere in a gray zone, so if you're worried about breaking the law, we wouldn't touch it in your place.
Then there's the concern with security issues, which are quite something considering that you'll have to fish for a working APK or an unsigned repository on the whole wide web all by yourself in order to get Area 51 on your device.
The bottom line is, Area 51 may be safe to use, but we wouldn't bet on its legitimacy, especially when the stakes involve fines or courtrooms.