We are reader supported and may earn a commission when you buy through links on our site.
Learn more
VRV Vs. Crunchyroll Vs. Funimation – Best Anime Streaming Services
Looking for your anime fix, but unsure which streaming service to subscribe to? Today, we compare three giants of the industry: VRV, Crunchyroll, and Funimation in the hopes of helping you decide. Stay tuned as we dive into their pros and cons in our detailed review.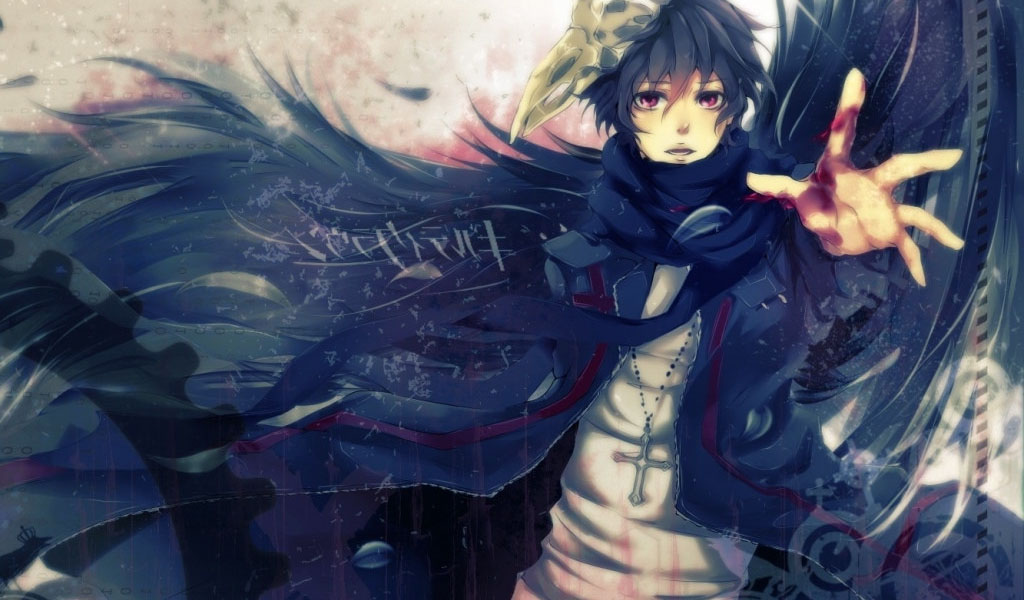 Anime fans in the English-speaking world have never had more options for watching streams of their favourite shows online. If you're willing to pay a small subscription fee, there are a number of services which will let you stream endless anime shows in high quality – much like Netflix does, but specifically for anime. Three of the most popular anime streaming services are VRV, Crunchyroll, and Funimation, but if you're thinking about purchasing a subscription for one of these, how do you know which will best meet your needs?
Anime is better with a VPN. Unblock Japanese content abroad and hide your traffic with these trusted providers:
NordVPN – Best for Anime – NordVPN's massive encrypted network encompasses Japan, the US, and other countries that host popular anime streaming sites. Spoof past geoblocks and get your fill of Japanese streaming content with NordLynx encryption on your side.
Surfshark – Looking for an effective site unblocker that doesn't cost a lot? Try Surfshark, with its unlimited simultaneous connections and low prices.
ExpressVPN – One of the most important factors in streaming is speed. For buffer free anime streams, choose Lightway encryption from ExpressVPN.
IPVanish – Torrenters, streamers, and gamers around the globe have trusted IPVanish for years. Offers a strong balance of privacy, performance, and price.
Today we're going to go through the various strengths and weaknesses of each service, in terms of the shows available, the apps available, the options for dubs or subs, the pricing, and regional differences in each service, so that you can decide: VRV vs Crunchyroll vs Funimation – which anime streaming service is the best?
30-days money back guarantee
Comparing Each Platform
Content Available
Each service offers a different approach to content. VRV is a big platform which offers geek-themed content in the areas of gaming, horror, and animation as well as anime. For example, in addition to anime they have videos from nerdy channels like Geek & Sundry or Rooster Teeth. VRV pulls their anime content from both Crunchyroll and Funimation, so they have a big selection of shows available.
Crunchyroll is a specifically anime-based service, offering access to over 15,000 hours of Japanese anime content. In addition, there's also a catalogue of manga available for viewing, so you can read Japanese comics online too if you like.
Funimation is also a specifically anime-based service, but one that focuses on recording English versions of the content (called dubbing, which we'll get into more below). Their catalogue is entirely based on English-language versions of anime shows.
Apps Available for Watching
For those who like to watch anime on their desktop through a web browser, they have the most options. All three of VRV, Crunchyroll and Funimation let you watch through your browser, and any of them will meet your needs.
If you like to watch on a different device, however, you'll need to check whether your particular device is supported. VRV can be watched on iOS devices and Android devices, plus on the Roku or Xbox One. Crunchyroll offers support for a bigger range of devices, letting you watch on iOS devices, Android devices, Windows Phones, PS4, Wii U, Xbox One, PS3, PS Vita, Xbox 360, Chromecast, Apple TV, and Roku. Funimation has similar support to Crunchyroll, but minus the Chromecast, Wii U, and Windows Phone.
So in terms of flexibility of platform, the winner is clearly Crunchyroll. You can watch on your phone, game console, smart TV device, and web browser using native apps.
Subs or Dubs?
A hotly debated question in the anime community is whether you prefer to watch your animes with subtitles (that is, with the original Japanese voice acting and soundtrack, but with English subtitles added at the bottom of the screen) or with dubbing (that is, the voice acting and sometimes the sound effects re-recorded in English). There are pluses and minuses for each system, through hard-core fans tend to strongly prefer subs. Japanese voice acting is generally vastly superior to English voice acting, and subs preserve the original tone and mood of the anime the best. However, some people find subtitles hard to follow, or find it off-putting to have to read all of that text rather than focusing their sight on the often-beautiful visuals (which are a hallmark of the medium), and so they prefer dubs.
Crunchyroll aims for the anime enthusiast, by leaving the original Japanese soundtracks to the animes untouched and offering subtitles in a large number of languages. A side advantage of this approach is that they can subtitle and upload new episodes of anime extremely quickly as they don't have to wait around for dialogue to be re-recorded in English.
Funimation aims for the casual English-speaking anime fan, offering all of its content with English dubs. They even go so far as to record dubs themselves, and they have a community of Funimation voice actors supported by the site. It takes a few weeks for content to be dubbed, so you'll have to wait a little while for the latest episodes to become available.
VRV splits the difference, offering both subbed shows from Crunchyroll and dubbed shows from Funimation so you can pick whichever you prefer. Which platform is best is really a matter of preference here, with Crunchyroll offering the more traditional anime fan experience and Funimation being more accessible for new fans, while VRV offers options for both.
Pricing
VRV costs $9.99 per month. There are no discounts for signing up for longer subscriptions–it's one price for everyone. One big bonus here is that because Crunchyroll operates on the VRV platform, when you sign up for VRV you automatically get access to Crunchyroll's premium content.
Crunchyroll lets users access a certain amount of its catalogue in standard definition for free, supported by ads. But if you want the ad-free, full-catalogue, high-definition experience, then you can pay $6.95 per month for a premium subscription, with no discount for signing up for longer.
Funimation membership costs $5.99 per month, but there is a discount if you sign up for a full year, bringing the price down to $59.99 in total or just under $5 per month. There is also a free version of Funimation which offers a limited catalogue of ad-supported standard definition content.
Which of these is best value depends on what you are looking for. If you want to watch a big range of geek-themed content as well as anime, then VRV could be for you. But if you just want anime and nothing else, then you can save a few bucks a month by getting a subscription to Crunchyroll or Funimation instead. If you're planning to sign up for a full year of service, then Funimation's discount makes it the cheapest option.
Regional Availability
One big difference between these services is the regions which they support. Currently, VRV is available exclusively in the US. If you're outside the US, then you won't be able to watch shows using the service.
Funimation is available in more regions, currently supporting users from the US, the UK, Ireland, Australia, Canada, and New Zealand.
Crunchyroll, on the other hand, is available around the world. Wherever you are, you'll be able to access the site and use the apps to watch your animes. However, there are licensing restrictions in place, which means that what is available to watch is different in each country. Over on Reddit, user dubesor86 recently put together a list of how many titles are available in Crunchyroll's catalogue in each country. The results show the big variance in what is available in countries around the world: the most shows were available in the US (848 shows), Canada (841 shows), England (626 shows), and Ireland (616 shows). The fewest shows were available in India (121 shows), Singapore (121 shows), South Korea (104 shows), and Hong Kong (94 shows).
So you can see that Crunchyroll clearly has the best regional availability in terms of service, but exactly how many shows you can access will depend on which country you are currently in. What if you're an anime fan who lives in India and wants to access a full catalogue of shows? Fortunately, there is a way to get around these regional restrictions by using a VPN.
Using a VPN to Get Around Region Locks
Sites like Crunchyroll can limit what content is available to watch in different countries through a process called region locking. When you connect a device to the internet, it is assigned an IP address: a unique string of numbers which distinguishes that device from any other. Your IP address is assigned to your by your ISP, in order to route the relevant data to your device.
The problem is that IP address contain information about which country you are located in. Particular ranges of IP address are assigned to particular countries. So when you visit a website, that site can read your IP address and easily see which country you are visiting from. Therefore, the site can serve a different version based on your country – for example, by showing you only a limited catalogue of content.
A VPN is a small piece of software which you install onto your device and which encrypts all of the data you send over the internet. The encrypted data is sent to a server owned by your VPN provider, where it is decrypted and sent on its way to its original destination.
The advantage of this is that not only does it protect your privacy by keeping your internet use encrypted, but is also lets you appear to be browsing the internet from a different location. When the data is decrypted at the server, it appears to websites as if that server is the source of the traffic. So, for example, if you're located in India then you can connect to a server in the US, and get access to the US versions of websites. This lets you get around region locks to watch content from any country.
Our Recommended VPNs
If you want a VPN for watching international content, you might wonder about how to pick one. After all, there are so many options for VPN providers out there! To help with this, we've put together a list of our recommended VPNs that you can use, based on these criteria:
Fast connection speeds. In order to watch video in high quality with a VPN, you need connections which are fast and reliable so you won't have to put up with buffering.
Servers in many different countries, including the US. You want a VPN with plenty of servers in many different countries so that you can spoof your location anywhere you want. As the US often has the biggest selection of content available, you want a VPN with servers in the US.
Software available for many different platforms. You can use a VPN to protect any device which connects to the internet, as long as your VPN provider offers software for that device.
Strong security. To keep you safe, a VPN should offer strong encryption and a no-logging policy in order to preserve your privacy.
With all this in mind, here are the VPNs that we recommend: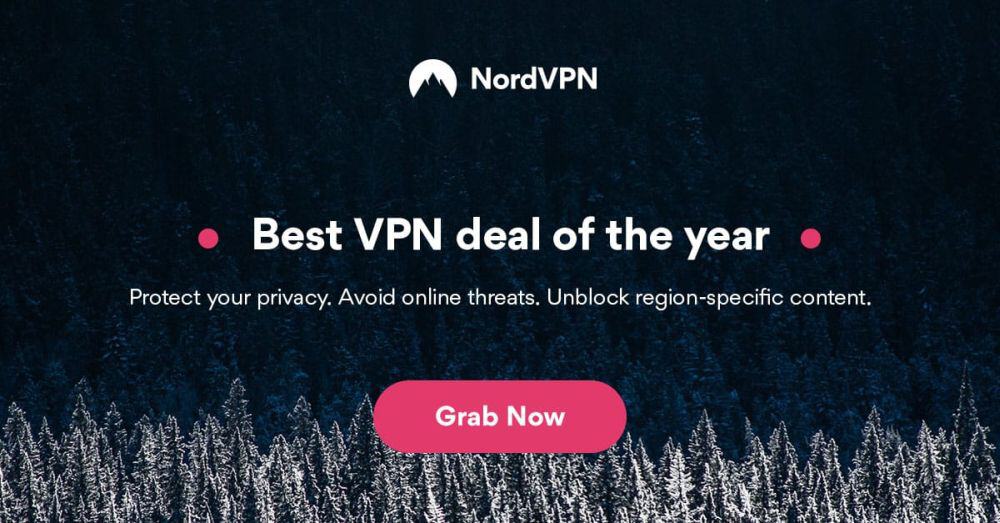 When you want the best in security, you should look at NordVPN. The connections are fast enough to watch video, and the international server network has over 5,800 servers in 59 countries, including the US. The strong encryption and no-logging policy will keep your data secure and private. And the software is available for Windows, Mac OS, Linux, iOS, Chrome OS, Android, and Windows Phone, plus a browser extension for Google Chrome. Best of all? NordVPN offers several specialty servers to choose from, such as Anti DDoS, P2P, Onion Over Tor and Dedicated IP Servers.
Read our full NordVPN review.
Pros
Very fast speeds make this a strong choice for 4K streaming
Mind-boggling number of servers
No IP/DNS leaks found
Retains no metadata of your browsing
Great support (24/7 chat).
Cons
Not much
Apps can be a bit cumbersome to use.

Surfshark was practically tailor-made for bypassing geoblocks. Offering over 3,200 servers in 65 countries protected by NSA-grade 256-AES-GCM encryption, you can tunnel through all sorts of Internet restrictions to unblock Crunchyroll, Funimation, and VRV from any country. And for more stubborn sites like Netflix Japan, Surfshark's built-in smart DNS system soundly defeats the unfair proxy ban. RAM-only servers are both fast and secure, wiping any trace of your usage metadata in accordance with Surfshark's solid no-logging policy.
Pros
Bypass government censorship with NoBorders mode
All 800+ servers are P2P-friendly, with private DNS and obfuscation
Clean, dead-simple app interface makes constant security a no-brainer
Zero logging policy ensures your activity can't be used against you
Refund requests are simple and fast–no waiting or hassle.
Cons
Speeds occasionally suffer a noticeable drop
New-kid-on-the-block status may not instill same trust as larger providers.
Read our full Surfshark review.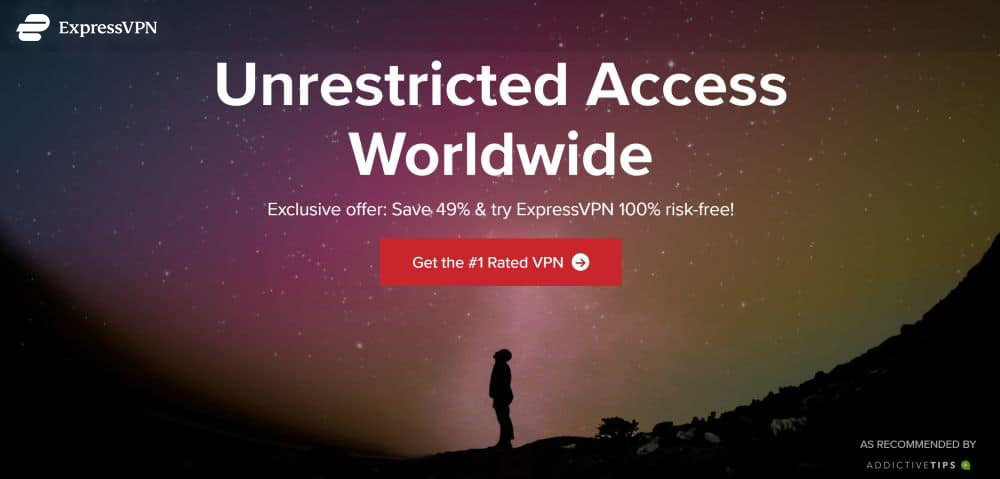 ExpressVPN has incredibly fast connections which are perfect for watching high-quality anime, and no bandwidth caps so you can watch happily all day long. The server network is massive, offering an impressive 3,000+ servers in 94 countries worldwide, including many in the US. It has excellent security, with 256-bit encryption and a no-logging policy. Whenever device you want to watch on, ExpressVPN has you covered, offering software for Windows, Mac OS, Linux, iOS, Android, and more, as well as browser extensions for Google Chrome and Mozilla Firefox.
Read our full ExpressVPN review.
Pros
SPECIAL OFFER: 3 months free (49% off - link below)
Fastest servers we have tested
Torrenting/P2P allowed
Strict no-logs policy for personal information
Great support (24/7 chat).
Cons
Max 3 connections simultaneously
Slightly pricier than competition.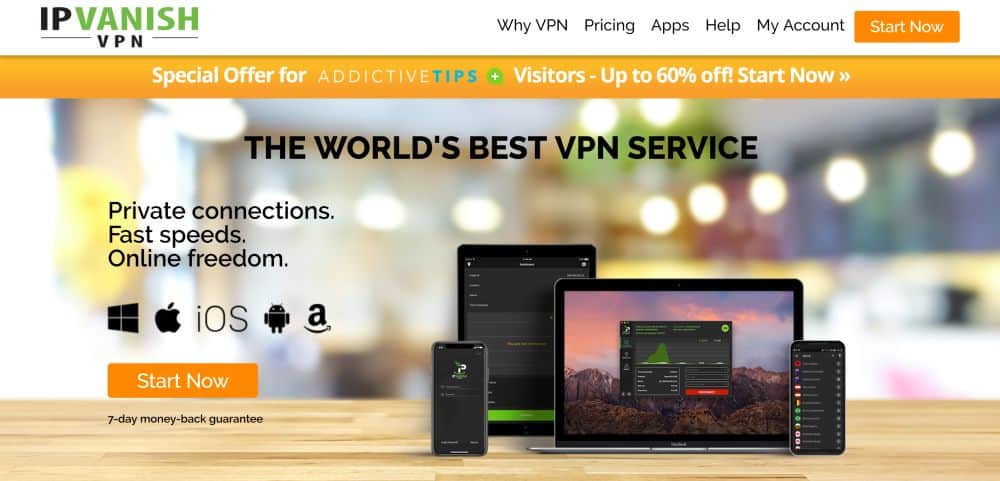 If you want super-fast internet with no lag which is ideal for watching high-quality video, then IPVanish is the VPN service for you. The server network is not quite as big as the other two providers, clocking in at a total of 1,300 servers in over 60 countries, but this is more than enough to find a server wherever you want one, including in the US. The strong 256-bit encryption and comprehensive no-logging policy ensure good security, and the software is available for Windows 7, 8, and 10, plus Mac OS, Linux, and Android.
Read our full IPVanish review.
Conclusion
It's a great time to be an anime fan – it's never been easier to access huge catalogues of high-quality anime shows with subtitles or dubbing in English. If you're a big anime fan who loves to watch shows in high quality, you can invest in a subscription to a streaming service for the best experience. But which streaming service to choose? VRV, Crunchyroll, and Funimation are all compelling options. Which one is the best depends on your particular needs and preferences.
Crunchyroll is the anime purist's choice, giving you access to thousands of hours of subtitled anime content which you can enjoy almost as soon as it is released in Japan. The service is available on many different platforms and can be watched by users from all over the world.
Funimation is great for those who prefer to watch their anime dubbed. They focus exclusively on English language content, and the service is available in six English-speaking countries (the US, the UK, Ireland, Canada, New Zealand, and Australia). There's also a big range of apps available.
If you love general geek culture like gaming and horror as well as anime, then you can get a VRV subscription in order to watch shows from both Crunchyroll and Funimation plus much more. The service is a bit more expensive but gives you access to more content, but is only available within the US and on fewer platforms.
However, using a VPN you can get access to content from other regions. So you might want to consider getting a VPN along with your anime streaming subscription.
Do you agree with our assessment? Which is your favourite anime streaming service? Let us know in the comments below!