We are reader supported and may earn a commission when you buy through links on our site.
Learn more
Our 10 Favorite Games on Firestick and Fire TV
Did you know Amazon's Firestick doubles as a decent platform for retro and indie video games? Today, we're taking a look at 10 of our favorite titles. We'll also share a few other apps you can sideload onto Fire TV to enhance its abilities as the centerpiece of your home entertainment system.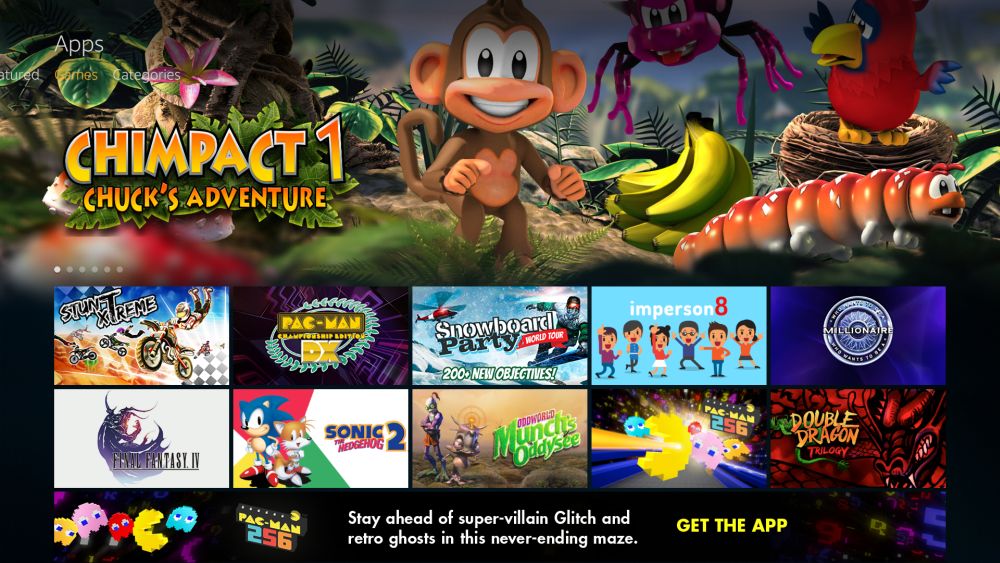 Amazon's Fire TV and Fire Stick devices were made to stream movies, TV shows, and everything in-between. Because the system runs an Android-based operating system it's capable of running a good variety of casual and mobile games. Amazon realized this right away and included built-in support for a decent selection of titles, including some big names you might recognize!
We always recommend you pair your Firestick with a VPN, which allows you to access geoblocked content and dodge ISP throttling. Here are our favorite providers:
NordVPN – Best for Fire TV – NordVPN gets the most out of your Firestick, unblocking international content libraries, beating ISP throttling, and securing your connection against prying eyes. Fast servers for lag-free gaming.
Surfshark – An affordable VPN that allows for unlimited simultaneous connections under one subscription.
ExpressVPN – The king of speed, and an excellent choice for buffer-free streaming–even in 4K.
IPVanish – Something of a darling in the streaming and torrenting communities, hitting a sweet spot between privacy and performance.
Check out our favorite games for Fire TV below, all of which are perfect for extended hours of couch and TV fun time.
30-days money back guarantee
Games on Fire TV – What You'll Need
Fire TV supports a variety of games right out of the box. You can browse the appstore, download free titles, or purchase low-cost games without leaving your couch. Below you'll find a few bits of information that are nice to have before beginning your Fire TV gaming binge.
Installing Games
Most Fire TV games are available directly from the Amazon appstore, which is built into every Fire TV and Fire Stick device. To install them, simply open your Fire TV, go to the apps menu, then browse the games category or search for the title by name. You can also click links in Amazon's web-based appstore and send games to your device from a PC. We've provided browser links for all of the games below to make installation as easy and quick as possible.
Game Controllers
The Fire TV pairs wonderfully with a wide variety of bluetooth devices, everything from keyboards to third party remotes. You can also link up a gamepad to control your games, which is a far better solution than clicking tiny remote control buttons. Amazon released an official Fire TV Game Controller you can use to control your device and play games. Just about any bluetooth gamepad will work just as well, however.
Some games require a game controller to play, but others just need a physical Fire TV remote. Even if they support the remote, we always recommend using a gamepad whenever possible. It's easier, more responsive, and just an all-around better way to experience games.
Fire TV vs Fire Stick
Both Fire TV and Fire Stick devices have roughly the same level of compatibility with games. The latter doesn't have the storage space or processing power to deliver as high of a quality experience as the larger Fire TV, however, which means you could experience slowdown with some games. Storage restrictions also means you can only install a few games on Fire Stick, compared to the dozens on its larger sibling. While both devices are perfectly capable of running casual games, if you have a choice, go with Fire TV.
Always Use Firestick with a VPN
Installing a reliable VPN on your Fire TV or Fire Stick is a great way to protect your online privacy. With all the net neutrality concerns and anti-privacy bills passing through the government, our basic internet freedoms are getting smaller by the day. VPNs help retain some of that by encrypting your data before it leaves the device, making it impossible for anyone to see what you're downloading, what you're streaming, and where you're located.
Staying safe on Fire TV is more important than you might think. Mass surveillance efforts include collecting data from streaming devices, and ISPs can still store and even sell information sent from Fire TV streams. By installing any of the VPNs below, you can lock down your information and stay safe, no matter what.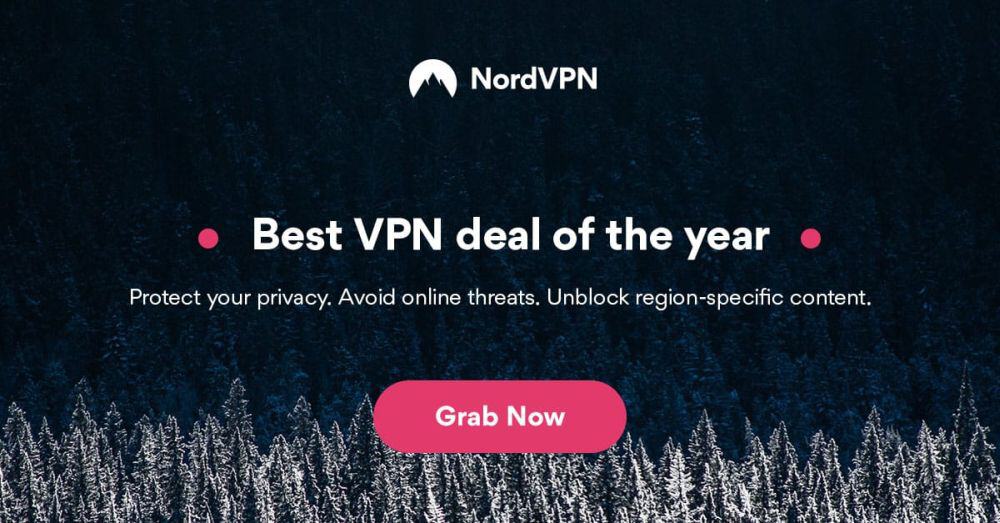 NordVPN is the killer app for Firestick. It offers connections to over 5,800 servers in 59 countries, allowing you to spoof past geoblocks and enjoy a literal world of content. Hidden by unbreakable 256-bit AES encryption, your traffic is completely unintelligible to nosy ISPs trying to track and throttle your connection. With built-in smart DNS functionality, NordVPN even gets past the infamous Netflix proxy error. Zero logging, leak proof servers, affordable prices.
Read our full NordVPN review.
Pros
Very fast speeds make this a strong choice for 4K streaming
Most VPN servers with different IP addresses
No IP/DNS leaks found
Retains no metadata of your browsing
30-day money back guarantee.
Cons
Not much
Apps can sometime be slow to connect.

Surfshark is a scrappy upstart in the VPN world that goes toe-to-toe with industry veterans. Your subscription nets you 256-AES-GCM encryption, access to over 3,200 servers in 65 countries, as well as a few extras like CleanWeb ad/tracking/malware blocking. Surfshark never limits your bandwidth, nor the number of devices you can protect simultaneously. Combined with RAM-only servers and solid no-logging policy, and you have one of the best values on the VPN market.
Pros
Every server optimized for unblocking Netflix, BBC iPlayer, Hulu, and more
Diskless server network ensures you leave no trace behind
Unlimited simultaneous connections–Protect your whole family!
Independently audited privacy practices
Get help any time of day via email, phone, or live chat.
Cons
Server network is not nearly as expansive as major competitors
Power users may wish for more settings to fiddle with.
Read our full Surfshark review.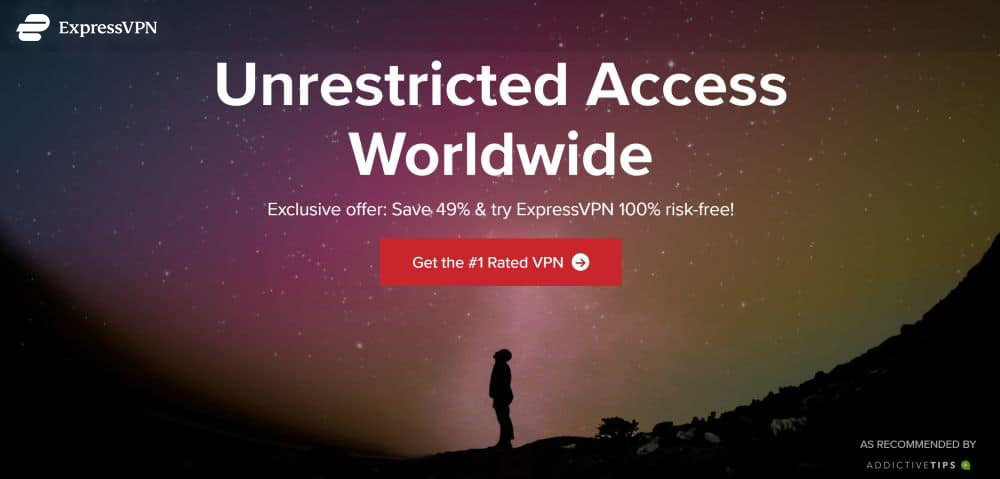 ExpressVPN is one of the fastest VPNs around, and it's easy to use on Fire TV. The service comes with incredible 256-bit AES encryption on all data, an automatic kill switch, DNS leak protection, and a zero-logging policy on traffic, DNS requests, and IP addresses. You can even install and use ExpressVPN directly from the Amazon appstore!
Read our full ExpressVPN review.
Pros
SPECIAL OFFER: 3 months free (49% off - link below)
Fastest servers we have tested
Torrenting/P2P allowed
No personal information logs kept
Live Chat Support.
Cons
Limited configuration options
High cost for month-to-month users.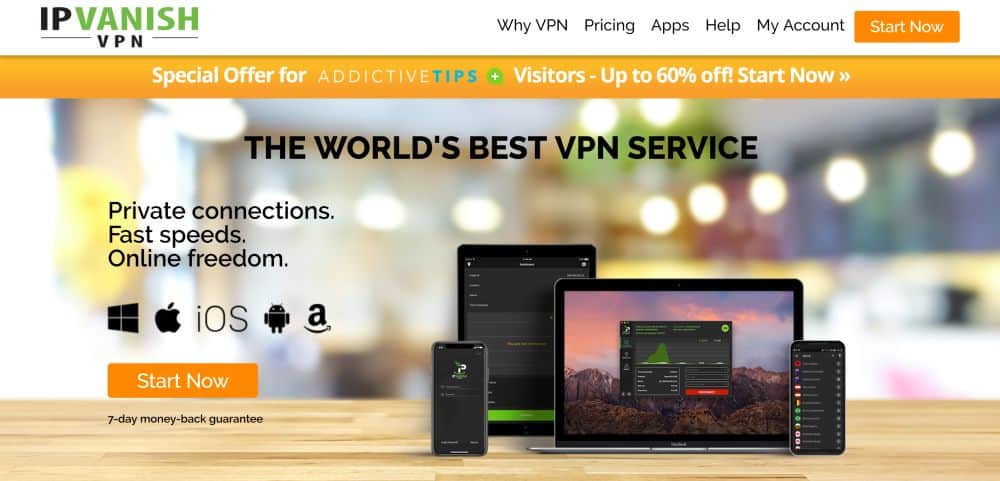 IPVanish has the perfect selection of features to keep you safe and secure on Fire TV. The company runs a huge network of 1,300 servers in over 60 countries, providing fast, lag-free connections around the world. You'll also get an automatic kill switch, 256-bit encryption, DNS leak security, and a zero-logging policy on all traffic. IPVanish is also available to download directly from the Amazon appstore, making it a fast and frustration-free install!
Read our full IPVanish review.
Our Favorite Games on Fire TV
Ready to fill your afternoon with games? All of the titles below are inexpensive, high quality, and tons of fun. Warning: once you start playing from the comfort of your own couch, you won't want to get up!
Alto's Adventure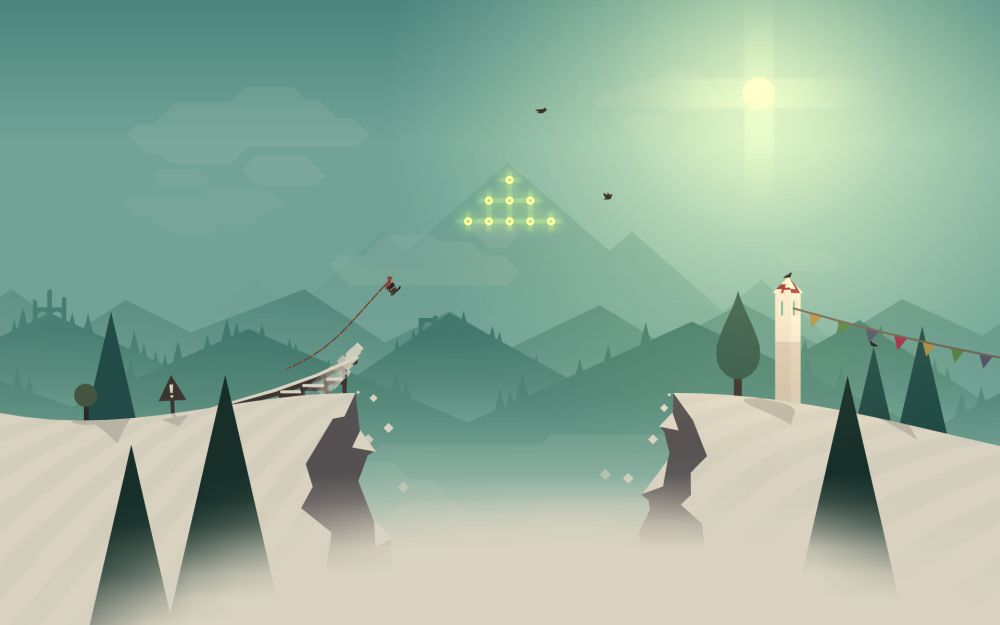 Aah, skiing. Nothing's more exciting than strapping on a pair of boots and heading out onto the fresh powder. Alto's Adventure is a laugh-out-loud arcade game with fluid movement mechanics and awesome physics-based gameplay. Ski across snowy terrain as you attempt to pull off stunts and land without breaking your helmet in half. Tons of tricks to perform, and plenty of awesome chain combos and visual niceties to keep you engaged!
Alto's Adventure is available for Fire TV and Fire Stick devices as a one-time purchase. It should be perfectly compatible with game controllers and Fire TV voice remotes, too, though the former is a lot more fun to use.
Final Fantasy IV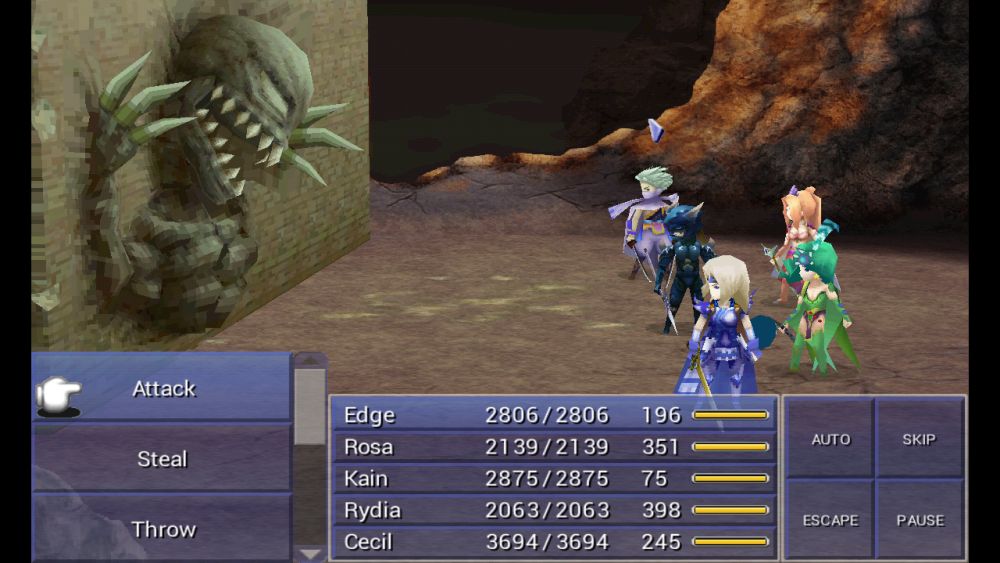 When it comes to serious RPG adventures, the Final Fantasy series always delivers. This long-running franchise stretched back into the late 1980s with about two dozen titles to enjoy, not including spin-offs and the occasional remake. Final Fantasy IV for Fire TV is one such remake. Developer Square-Enix overhauled what was originally a SNES game and gave it modern 3D graphics. Now you can enjoy the intense world of FFIV from your TV, and you don't even need a gamepad to do it!
Quell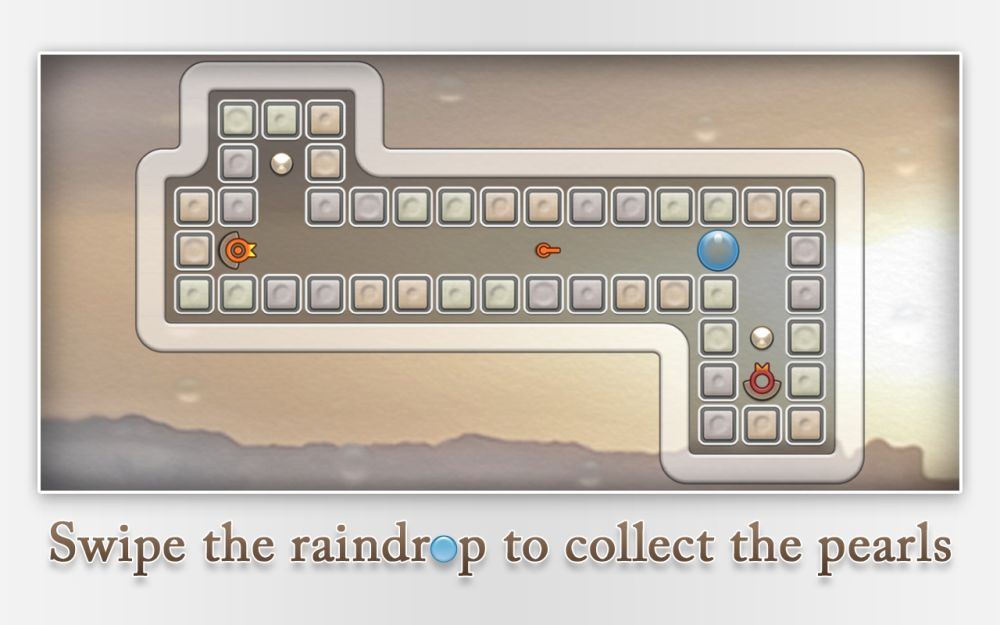 Are you a fan of puzzle games? Quell and some of its sequels are the perfect choices for a relaxing yet challenging puzzle experience on any device, including Fire Stick and Fire TV. The idea is simple: swipe the raindrop to roll it around the screen and collect the shining pearls. You'll be met with all kinds of obstacles throughout the game, each one designed to make you change your tactics and really think about the puzzles at hand.
Quell is available as a single-purchase game, no ads or in-app purchases to contend with. The developer reports that it works with the Fire TV Voice Remote, but as always, we recommend using a bluetooth gamepad whenever possible.
The Bard's Tale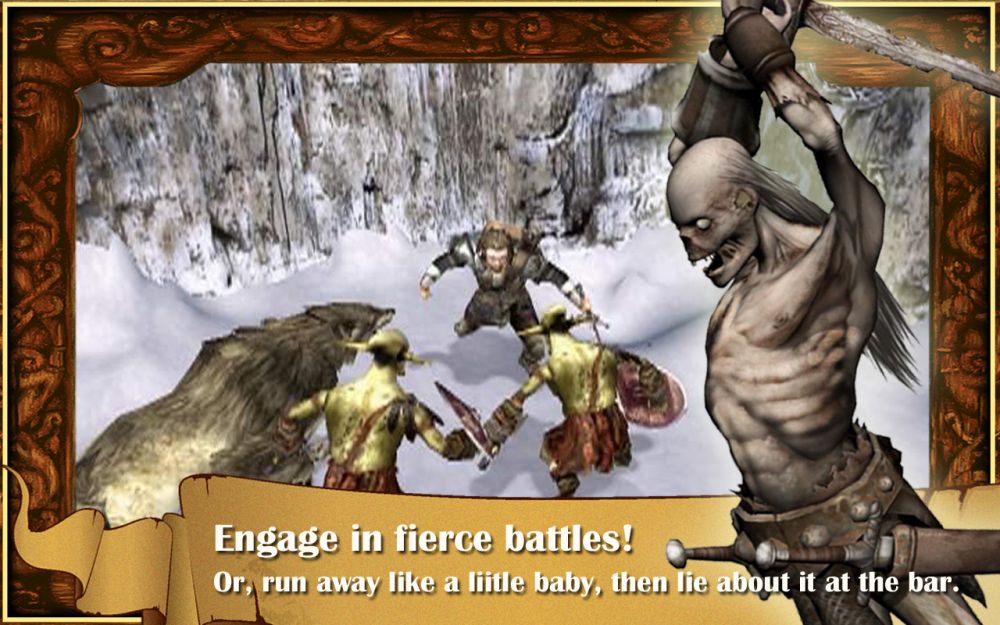 When you need a serious game to get into, The Bard's Tale is the way to go. This relaunched sequel to the original series came out on a wide variety of platforms, including Fire TV. You'll need a controller to play it and some users report it doesn't always get along with early generation Fire Stick devices, but if it works, you can't beat its raw entertainment value.
The Bard's Tale is a massive 3D RPG that lets you explore a fully-realized open world to slay foes, cast spells, upgrade equipment, and complete a variety of quests. The game is reported to have over 30 hours of entertainment packed into a 1.7 GB download, which is perfect for anyone who's sick of streaming movies and just wants to slay some goblins.
Doom & Destiny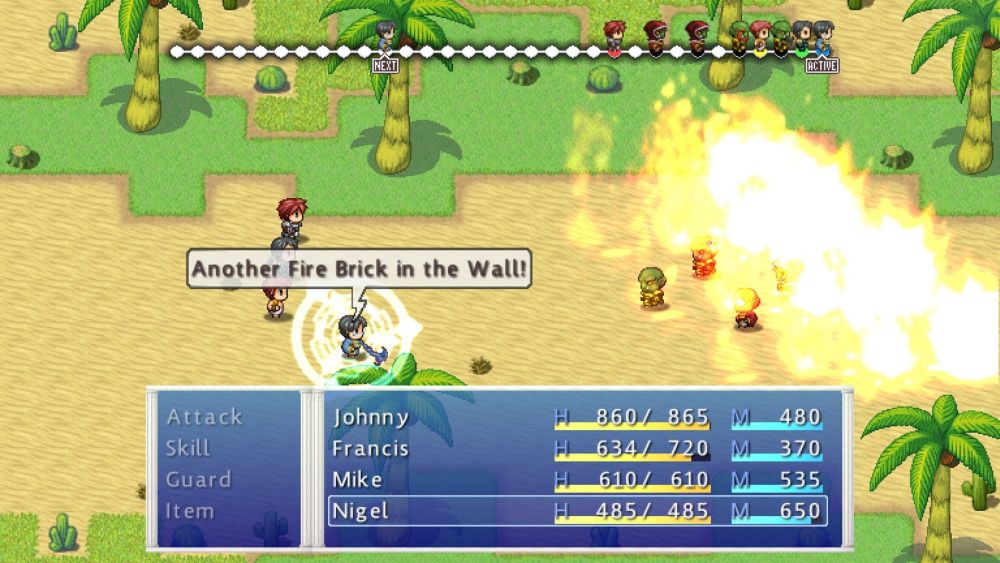 Japanese RPGs (JRPG) had something of a resurgence when mobile devices grew in popularity. These retro-styled games were easy to play with touch screens or TV remotes, but they offered dozens of hours of entertainment, all for a small price tag. Doom & Destiny is one of the few JRPGs available on Fire TV, and it delivers on all of those promises, and more!
Doom & Destiny features hundreds of skills, enemies, and pieces of equipment to discover, all wrapped in a tasteful pixel art graphical package. Four nerds are drawn into a fantasy world and mistaken for heroes. Now they have to battle their way out of this strange realm, all while tackling countless dungeons and their bosses, including a Flying Spaghetti Monster!
Doom & Destiny is a single-purchase game (no ads, no in-app purchases) that requires a bluetooth controller to play.
My Colony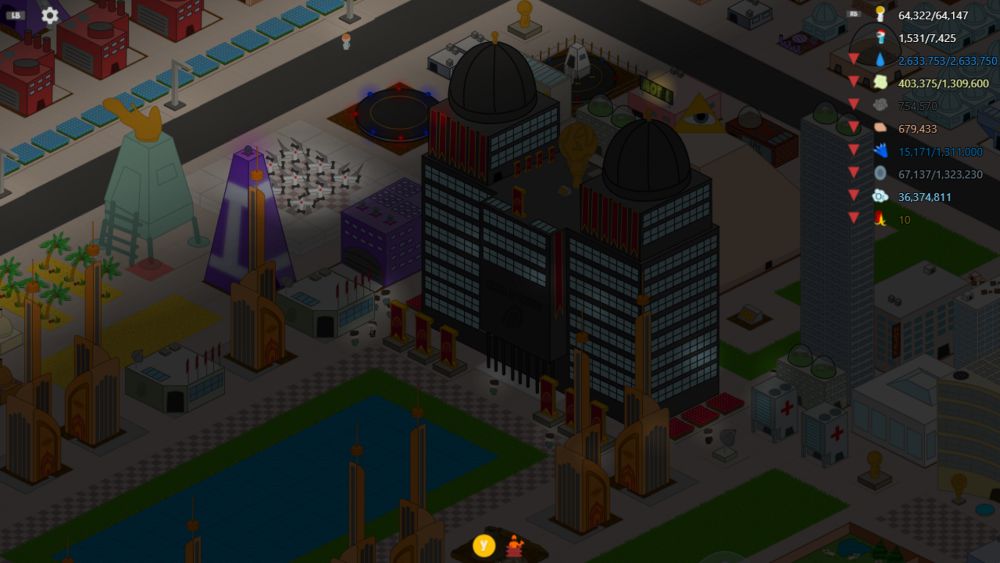 Managing a space colony is tough work, especially when you have to build it yourself from scratch. This simple but intensely addictive building sim places you on the desolate surface of Mars and challenges you to create a colony that can survive the harsh conditions. Manage everything from building types to workers, mining efforts, and energy production. It's a casual game at heart, so you won't have to break your brain to get through it, but it's tons of fun to play on your TV.
My Colony is a one-off game that doesn't feature any in-app purchases or advertisements. It runs well on all Fire TV and Fire Stick devices, but you'll need a controller to play.
Quell Memento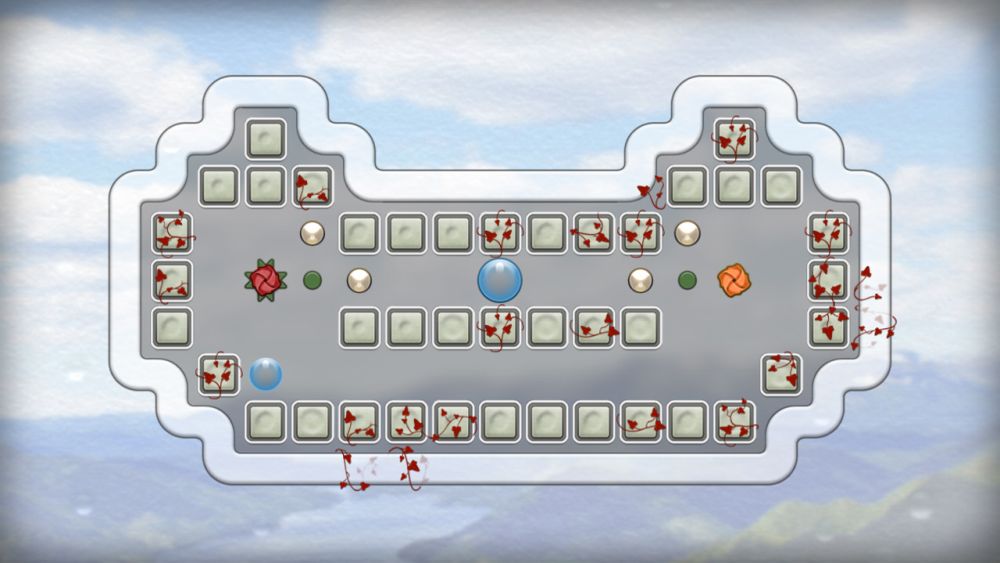 From the creators of Quell comes Quell Memento, a puzzle game that shares some of the same design sensibilities as its cousin, but goes in a different direction with gameplay. Quell Memento is also a "roll the raindrop" style of game, but here you'll deal with a massive variety of different layouts and obstacles, most of which are far more difficult than in the original Quell. Ever tried sliding through lasers and thorn blocks on your quest for a pearl? Quell Memento will have you tensing up in a few areas, so be ready to do some thinking!
Quell Memento is a single-purchase game with no IAPs, ads, or add-on content. Just snag the main game and enjoy. It also works with your Fire TV remote if you don't have a bluetooth gamepad handy.
Haunt the House: Terrortown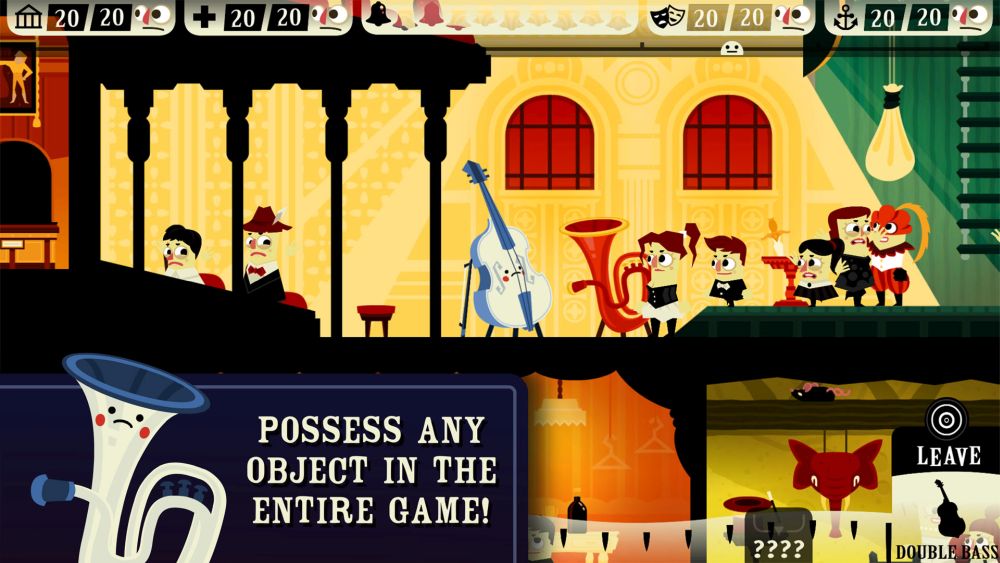 Have you ever wondered what it would be like if you were a ghost? Dashing around the place like a shadow, possessing objects and making them come to life. Haunt the House: Terrortown lets you live out these strange fantasies in a colorful and cartoonish kind of way. Move through a museum, haunted train, spooky mansion, and even the North Pole as you find innocent people and give them a good fright. Complete goals to move on to the next area, but don't forget to fly around and soak in the scenery. Ghosts like to relax, too.
Haunt the House: Terrortown is a low-cost casual game that carries a single price tag. No ads to deal with, no in-app purchases to worry about. You can play it with a game controller or a Fire TV remote, though we recommend the former for optimal haunting.
Eventide: Slavic Fable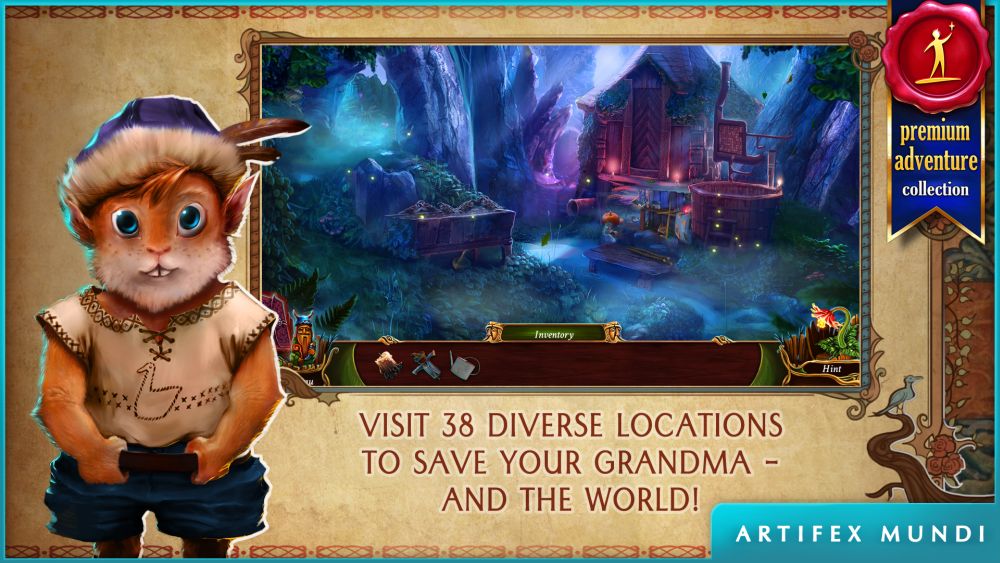 Hidden object games picked up some serious steam when casual gamers realized the potential of the mobile platform. After all, what better way to hunt for items and solve adventure-style puzzles than curled up on your couch? Eventide: Slavic Fable continues that tradition on Fire TV with one of the better hidden object titles on the market. Great graphics, and it's a free download unlockable via a single in-app purchase.
Apart from its excellent visuals, Eventide stands out as a killer hidden object game thanks to its equal focus on story and puzzles. There are 30 locations to explore, 33 unique hidden object scenes to solve, countless puzzles and inventory items to pick up, and 25 different achievements to unlock. You can do all of this with a gamepad or the Fire TV remote, too, allowing you to sit back, relax, and have some fun.
Sonic the Hedgehog 2
Yes, that Sonic, and yes, that Sonic game! Sega ported the original Sonic the Hedgehog 2 over to a variety of devices a few years ago. Fire TV was one of the happy recipients of this surprisingly faithful port. Grab a game controller and settle in for some seriously fast old school platforming. Play as Sonic, Tails, or Knuckles as you sprint through a series of stages collecting rings and defeating Robotnik's evil army in the process. Nothing scratches that action gaming itch like a good old classic, and Sonic 2 is about as good as they get.
Asphalt 8: Airborne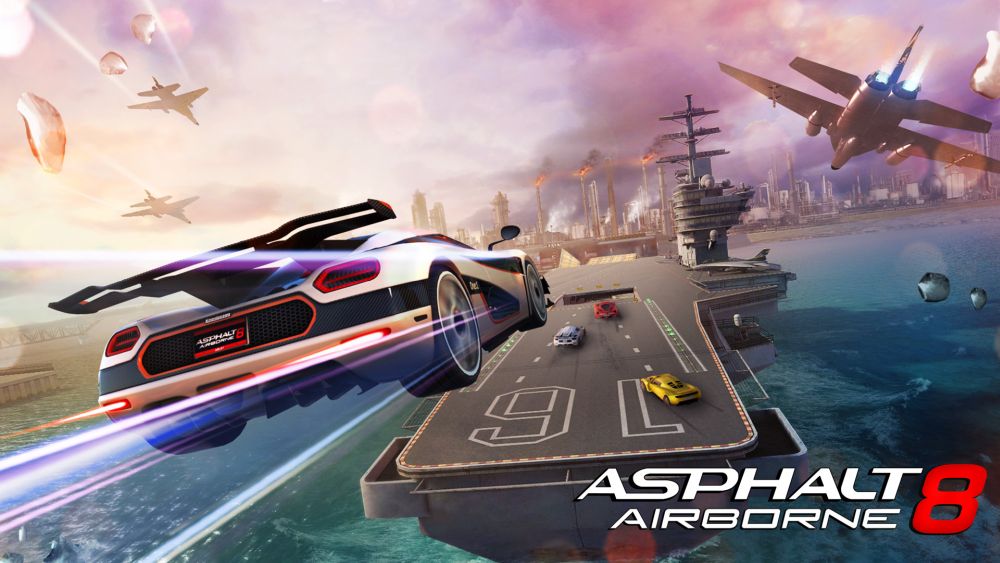 Are racing games more your thing? Don't worry, Asphalt 8: Airborne has got you covered. The amazingly successful title follows the previous popular Asphalt games with all the same fast-paced racing action you could ever want. Pick a car, customize it for speed or performance, then head out onto the road to test your reflexes against players from around the world. And if online competition is too much, try upgrading your car and focus on beating your own lap times!
Asphalt 8: Airborne works on all Fire TV devices, including Fire Stick. It's a free download with in-app purchases and is playable with either a controller or a Fire TV voice remote.
Best Games and Apps to Sideload
You don't have to limit yourself to Amazon's featured games. Fire TV and Fire Stick are capable of running many Android-compatible apps and games without any modifications. All you need to do is sideload them and start playing.
RetroArch
RetroArch isn't a game in and of itself. Instead, it's a completely open-source emulation system. For which retro consoles you ask? Oh, well, all of them, actually! RetroArch gives you immediate access to a huge list of classic games for Nintendo, Sega, and Sony systems, including the SNES, NES, GBA, and dozens more.
The catch to the RetroArch experience is you'll need to do a little extra work to use all of these emulators. The apk itself doesn't come with everything you need to start playing games. You'll also have to search for and download your own game ROMs and load them to Fire TV manually. The best way to do this is to sideload RetroArch via USB stick on a Fire TV (not Fire Stick). Once you've got it running, you can sit down and play a few runs of Super Mario Bros. whenever you like. You can also install RetroArch on Kodi and use a ROM launcher.
To sideload RetroArch, visit the app's download page, then scroll to the Android section, get the apk, and install as you would any third party app.
Kodi on Fire TV
By far the most popular app to sideload on Fire TV is Kodi. The free open-source media center software is available for a wide variety of devices, but you can't download it directly from the Amazon appstore. It's easy to sideload, fortunately, which means you can gain fast access to a nearly infinite variety of movies and TV shows with ease. Check out our guide on how to install Kodi on Fire TV to get started.
YouTube on Fire TV
YouTube was removed from Amazon's Fire TV marketplace in early 2018. The app is no longer available to download, and some users report they're unable to stream from their old installs, as well. Because Fire TV is based on Android, however, you can sideload YouTube yourself, no rooting or jailbreaking required. It takes a little effort, but it's worth it to be able to access the largest video streaming site in the world from your Fire TV.
Conclusion
Fire TV and Fire Stick devices are the perfect portable media streaming machines. Grabbing a few games for them isn't a bad idea, either, especially if you plan on doing some traveling and need a break from your Game of Thrones marathon! The games above are just a few of the best available for Fire TV. Got a favorite title you think everyone should try? Let us know in the comments!