We are reader supported and may earn a commission when you buy through links on our site.
Learn more
How to Install Terrarium TV on Firestick and Fire TV
Terrarium TV is a streaming programme for Android devices and many experts consider it to be one of the very best. Before Terrarium TV, Android streaming apps were plagued with problems. Broken links were commonplace and buffering frequently ruined users viewing pleasure. Terrarium TV has changed all that. In addition to a reliable and high-quality streaming service, Terrarium TV has brought with it a whole host of new features which have raised the bar for Android streaming apps.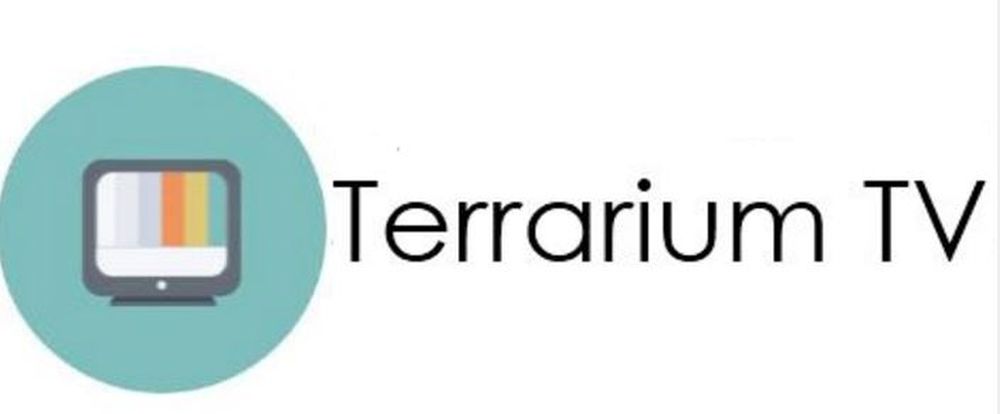 It outperforms its rivals in so many ways and is rapidly becoming a must-downloaded for Android users. But many people forget that there are a lot of different devices which are built on the Android operating system. One of those which is often overlooked is the Amazon Fire TV Stick. More commonly referred to as the Firestick, this portable media-player can be used to play many different online streaming services and is ideal for Terrarium TV. In this guide, we will explain exactly how you can download and install Terrarium TV onto a Firestick as well as tell you everything you need to know about this fantastic new streaming service.
Before you download Terrarium TV onto a Firestick
Terrarium TV is a streaming app which allows users to access a wide range of content. It is always advisable for users of any apps of this nature to use a VPN. That is because such apps can sometimes enable users to access copyrighted content. In some countries, this is against the law and it is not unknown for the users of such apps to face legal action as a result of doing so. A VPN offers them a level of protection. By encrypting all of your personal data and hiding your IP Address, a VPN helps your online activity to remain private and prevents copyright holders and your ISP from monitoring your activity online. A VPN has rapidly become an essential tool for online streamers. The only real question is which VPN out there is the best one for the job.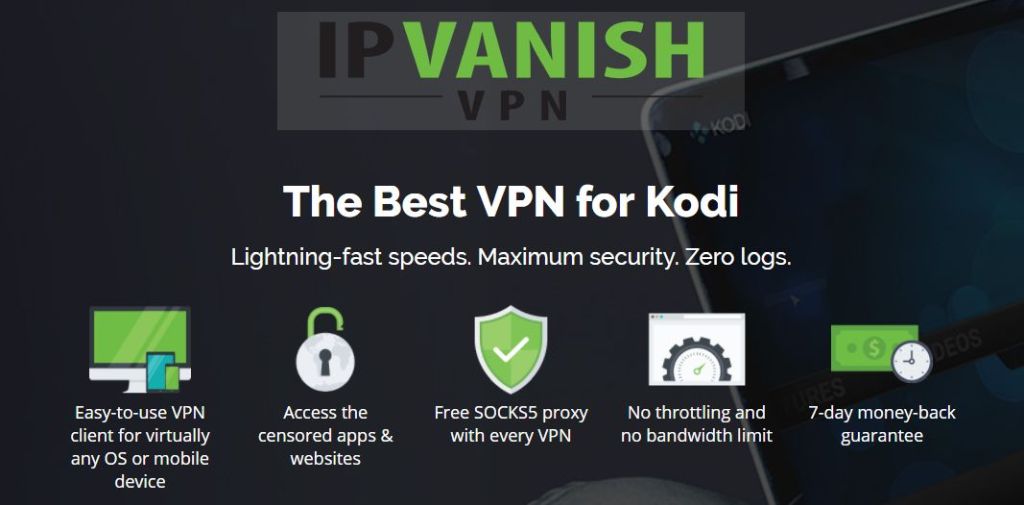 In our view, the best VPN for Terrarium TV users right now is IPVanish. It is a premium VPN service available at a very reasonable price, but which offers everything you need to stream media content safely and reliably. IPVanish offers fast and reliable connection speeds across their entire network, which is ideal for streaming content online. They also offer some of the strong encryption and privacy policies of any VPN provider. They have a server network which consists of more than 850 servers available in 60 countries which helps connection speeds and allows users to unblock most online content. And with no restrictions on data use or the types of files that can be used, and a dedicated app for Amazon Firestick users, IPVanish is definitely the best choice for Terrarium TV users.
IPVanish offers a 7-day money back guarantee which means you have a week to test it risk-free. Please note that Addictive Tips readers can save a massive 60% here on the IPVanish annual plan, taking the monthly price down to only $4.87/mo.
How to download and install Terrarium TV on Firestick
Terrarium TV is an unofficial app which cannot be downloaded from the Amazon App store. But don't worry. While this means that the process of downloading and installing the app is a little more complex than a regular one, it is still pretty simple. We have put together this simple step-by-step guide to help you. And make it even easier, we have broken it down into three sections:
Section One – Enable Apps from Unknown Sources
To download the Terrarium TV app, you will need to have permission to install apps from unknown sources onto your Firestick. You can do enable this by following this short guide:
Click on Settings
Scroll along the menu and click on Device
Click on Developer Options
Click on Apps from Unknown Sources and ensure this option is set to
On the pop-up screen which follows, click Turn On
Section Two – Install the Downloader app
To install an unofficial app, you will need to first install another app which can download content from the internet. The best of these is called Downloader and this is how you can install it:
Click on the Search icon which resembles a magnifying glass and can be seen in the top left of the screen.
Type in Downloader and then click on the option that appears below.
Click on the bright orange Downloader icon and then click
This process will take a few moments, but once it is complete, the Downloader app will be available on your Firestick.
Section Three – Download and Install the Terrarium TV app
You can now use the Downloader app to download and install the Terrarium TV app. TO do so, just follow these simple steps:
Open Downloader and click on the Browser
A Javascript Disabled pop-up message will appear. You can click Ok to get rid of it.
Click on the address bar and enter the following URL exactly: https://bit.ly/2AMk7g4. Then click
Scroll down the page and click the most recent .apk file that is available. Terrarium TV should now begin to download onto your Firestick.
Click Install on the next page that opens and then click open once prompted that the app has been installed.
Terrarium TV Features
So, what exactly is it that makes Terrarium TV a better Android app than its rivals? Well, the most obvious thing you will notice is the speed. Terrarium TV is powered by extremely fast servers and most of its content is sourced from Google Drive. As a result, buffering is almost non-existent on the app and the content is all of a very high standard, with many streams offering HD quality.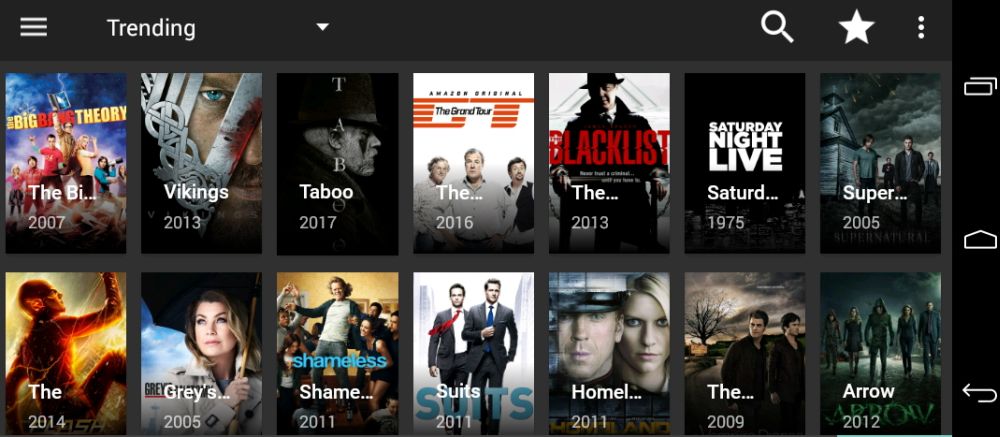 For many users that alone would be enough to persuade them to use Terrarium TV. But there is more. It is the only app I am aware of which allows you to download videos from the app to watch while offline. For Firestick users who like to take their portable device on the road with them, this is a great option. And while most of the content and the app itself is in English, there are subtitles available for much of the content in multiple languages. Another great little feature is an option to tag your favourite TV shows and movies. They will then appear in your favourites section which saves you having to search for them every time you open the app.
What's on Terrarium TV?
Terrarium TV has a huge range of content to choose from. Of course, they offer all of the latest movies and TV show episodes as early as possible. But it is the sheer scale of their database that impresses. Users can access almost every TV you can think of going back to your childhood and beyond. They have an extraordinary range of older shows and movies available. We actually had almost as much browsing their content and remembering long-forgotten favourites as we did streaming content.
As well as countless regular streams, Terrarium TV also offers more than 40 4K movies and many more FULL HD (1080p) and HD (720p) ones too. Users can search by genre as well as save their favourites. And there is another neat little feature which allows users to play content in just one click. In short, there is very little that you will want to watch that cannot be found on Terrarium TV.
Is Terrarium TV legal?
Terrarium TV claims on its website that it isn't illegal. They claim that "Terrarium TV uses streaming technology instead of torrenting (P2P). Unless you share or upload videos, you'll be ok." In other words, the developers believe that Terrarium TV is legal to use. The legality of streaming content online is something of a grey area and will depend on where in the world you are. Indeed, the Terrarium TV website does state elsewhere that people "use Terrarium TV at your own risk". And of course, it does also give users the option to download content onto their device too. This almost certainly is not legal.
It is therefore sensible for all Terrarium TV users to take steps to avoid breaking the law in their country and to protect themselves from possible legal implications if they do. This is where a VPN comes in. A VPN encrypts all your data and hides your IP Address to help mitigate the risks of using Terrarium TV. Our recommended VPN for Terrarium TV is IPVanish. You can read more about why we have chosen their service further up this article.
Terrarium TV Conclusions
In short. Terrarium TV is a terrific Android app and a game-changer for streaming on Android devices. It is well designed with some great features, has a huge database of content, and offer high-quality streams. There is little to fault with this app and if you want a free on-demand app for your Firestick, Terrarium TV has to be high on your list. The only downside to Terrarium TV is the potential legal risks of accessing copyrighted content. But you can still use a VPN to mitigate these.
How have you found Terrarium TV to use? Did our download and installation guide help you? What were the best features of Terrarium TV for you? Have you found anything you didn't like? We are always interested to hear about your experiences so please do leave us your thoughts in the comments sections below.