We are reader supported and may earn a commission when you buy through links on our site.
Learn more
Installing Mobdro on iPhone and iPad – Is it Possible?
The open-source Mobdro app is a free online TV and sports-streaming service that offers an amazing premium alternative for hardcore movie fans. It's capable of running on a number of popular devices, including Android smart TVs, PC, Android, Fire TV, Kodi, and more. To gain access to Mobdro, all you have to do is install the app, pic a movie or TV show, and enjoy the stream.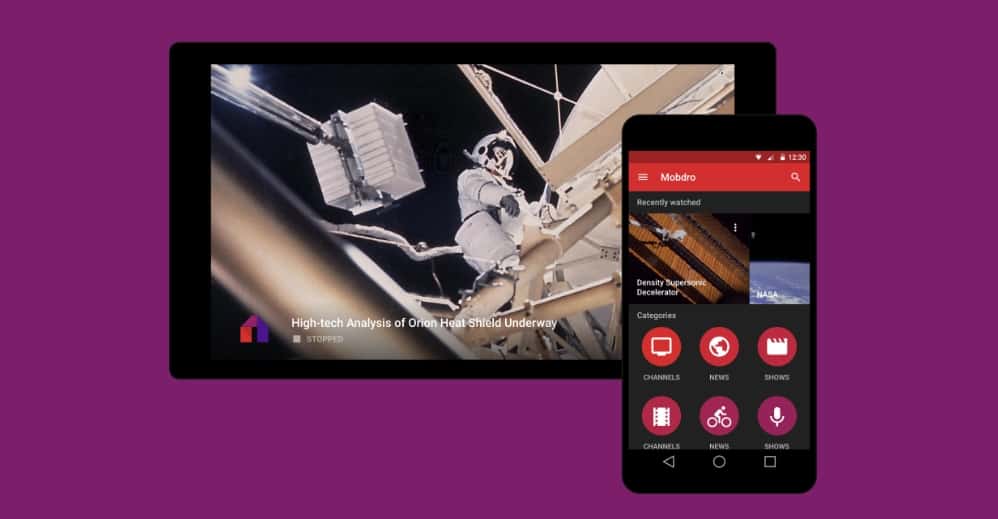 Installing Mobdro is a great way to add loads of new content to your favorite streaming device. The only catch is that it can be difficult or even impossible to add to certain pieces of hardware, all due to the way the app is programmed and maintain by the core team. This leaves the crucial question wide open: is it possible to install Mobdro on iPhone or iPad, and can you use the streaming service on iOS at all?
Today, we'll address this point, review the top Mobdro alternatives, plus discuss how to stay safe when streaming online. Read on!
30-days money back guarantee
Before streaming movies, get a good VPN
It's of paramount importance to protect your identity and data in today's interconnected digital society. Government agencies around the world monitor user activity, cyber criminals stalk our every move, and ISPs record and throttle data connections as net neutrality slowly disappears in different countries. You can't be too careful, especially if you use free apps like Mobdro.
By using a VPN you can maintain your privacy and anonymity each time you go online, no matter which device you use, including iPhone and iPad. VPNs add a crucial element of encryption to your connection, allowing you to engage the free and open internet without giving up your data.
With a VPN you can watch anything from Mobdro without fear of drawing scrutiny from mass surveillance programs. Below we outline the best VPNs that can keep you safe while enjoying your favorite shows.
Evaluating the best VPNs for Mobdro
Speed and security are always important when it comes to looking for a good VPN, especially if high quality HD and 4K videos are your main source of entertainment. We used the criteria below to select the top VPNs that will keep you safe while streaming online. Follow our recommendations and you'll enjoy a secure online experience while streaming through Mobdro.
App compatibility – You need to run your VPN app on every device you own.
Fast downloads – HD and 4K videos only work if you have a fast VPN.
Reputation – Good VPNs have good reputations.
Zero-logging policy – Your data isn't safe if a VPN keeps activity logs.
Best VPNs to Use with Mobdro
Ready to take the plunge and keep your online activities nice and secure? Any of the VPNs below can do that, and a lot more! Here are the best VPNs to use with Mobdro in 2018: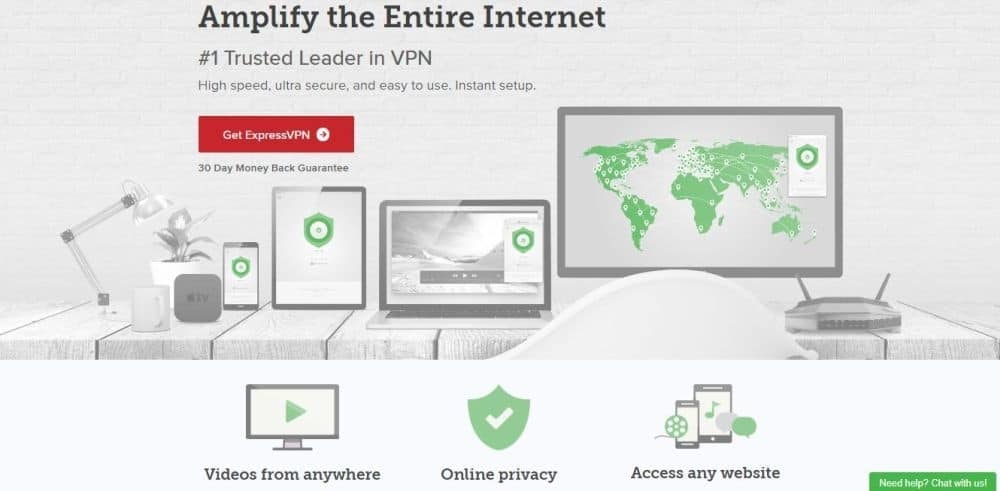 ExpressVPN is a fast, safe, and reliable VPN with a fantastic reputation among its users. It's one of the most popular VPN services on the market thanks to its strong privacy features, incredible speeds, and variety of apps for desktop and smartphone devices. With ExpressVPN, all you have to do is sign up, install, and enjoy a private connection to the internet. It's the perfect provider for anyone who needs safety and security, without all the hassle!
ExpressVPN offers a full range of privacy features to keep you safe online, including 256-bit AES encryption, a zero-logging policy on all traffic, and both kill switch and DNS leak protection. ExpressVPN's server network covers over 2,000 locations in 94 different countries, giving you plenty of options for a fast connection no matter where you live or travel to. Whether you're streaming movies on iPhone or binge watching your favorite show on Mobdro, ExpressVPN can keep you safe!
Check out our ExpressVPN review for more info about the company's amazing features!
Pros
SPECIAL OFFER: 3 months free (49% off - link below)
Super fast, reliable connection
Torrenting/P2P allowed
No logs for personal data
Live Chat Support.
Cons
Slightly pricier than competition.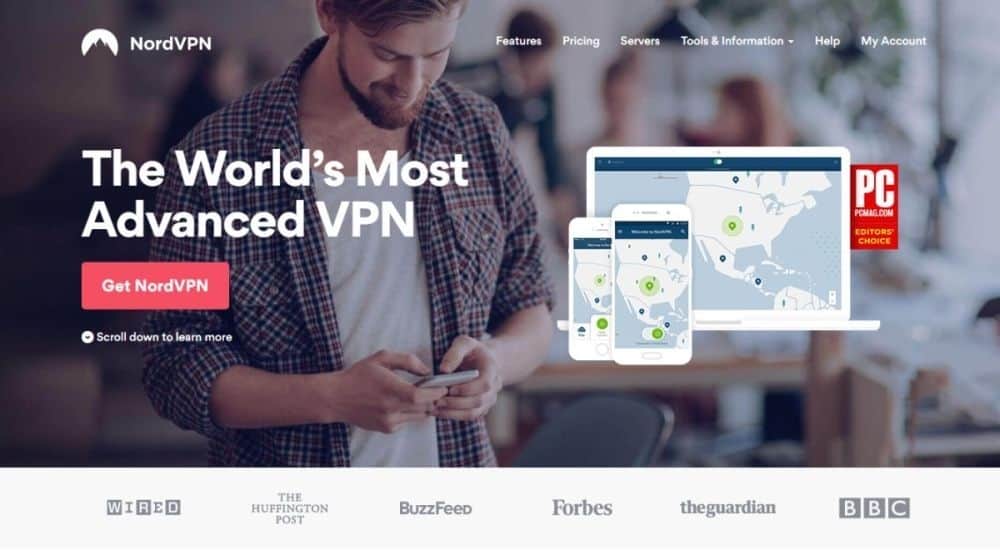 NordVPN is one of the best-known VPNs around, and it has a great reputation as a fast and powerful VPN service. Most of this is due to the company's huge network of servers, which currently offers access to over 5,100 nodes in 62 countries around the world, all with unlimited bandwidth and unlimited server switching. This astonishing variety lets NordVPN deliver fast speeds to all of its users along with a handful of unique services, including protection against DDoS attacks, double encryption, and onion over VPN.
NordVPN includes everything you need to stay safe online, from 256-bit AES encryption to DNS leak protection, an automatic kill switch, and an amazing zero-logging policy that covers time stamps, DNS requests, IP addresses, and traffic. It's also extremely easy to use, with smart, intuitive software designed for all modern devices. When you need solid, fast protection for your iPhone and iPad movie streams, all you have to do is fire up NordVPN and you're set.
Learn more about the NordVPN experience in our full NordVPN review.
Pros
Optimized servers for unblocking Netflix
5,400+ servers globally
256-bit AES encryption with perfect forward secrecy
Strict zero logs policy on both traffic and metadata
Live Chat Support.
Cons
Some servers can be slow and unreliable
Sometimes slow in procesing refunds (but always do).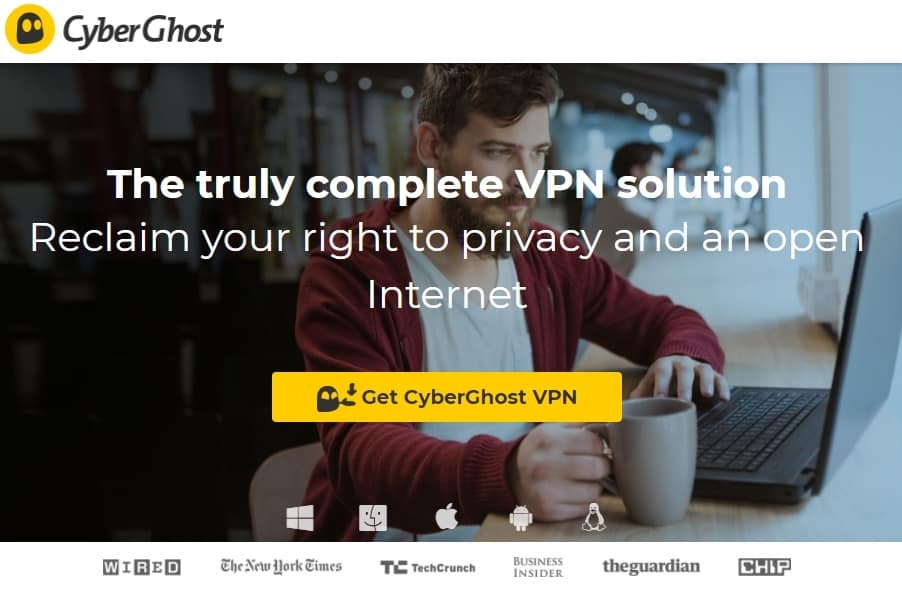 CyberGhost offers a tantalizing mix of speed, security, and location variety, all designed to deliver an amazing VPN experience no matter your level of experience with online security. CyberGhost is also one of the fastest and most reliable VPNs on the market, delivering great connection speeds so you can stream HD videos from Netflix, YouTube, Hulu, Mobdro, and more. CyberGhost accomplishes this with a network of over 3,000 servers in 60 different countries, along with mobile and desktop apps that make it easy to enjoy a secure internet experience.
CyberGhost's foundation of strong privacy keeps you secure with 256-bit AES encryption on all data, a zero-logging policy on traffic, time stamps, and IP address, and both DNS leak protection and an automatic kill switch. With CyberGhost on your device, you can use the internet safely and securely from any country in the world, and with any device you own, too!
Learn more about CyberGhost's great features in our complete CyberGhost review.
Pros
Unblocks US Netflix in web browser
P2P allowed on any server except in US and Russia
Robust encryption standards
Strict no logging
45-days 'No-hassle' money back guarante.
Cons
IPv6 WebRTC leak in macOS
Doesn't work well in China.
Mobdro compatibility with iPhone and iPad – Can it be installed?
First and foremost, Mobdro was designed as an Android app. The core reason for this is because the operating system is easier to develop non-standard apps for, as Google doesn't impose many restrictions on what type of content you can install on your Android device. Apple, on the other hand, is quite protective of its iPhone and iPad platforms. Can you still install Mobdro on this hardware to stream movies on the go?
Mobdro on iPhone
The sad truth about Mobdro is that it's built for the Android operating system, not iOS. This means it runs like a dream on everything from Android smartphones to Android smart TVs and Fire Sticks. Try to install it on your iPhone, though, and you won't have any luck. Mobdro simply won't run on any iOS device whatsoever.

Mobdro on iPad
Both iPhone and iPad devices run Apple's iOS software, with only minor differences between them. This means that by and large, apps that work for one device will work for the other, provided the creator took the time to adapt the resolution for an iPad's larger screen. Mobdro's fundamental incompatibility with iOS software means it unfortunately won't run on iPads, not even fully jailbroken or hacked ones.
Claims of Mobdro ports for iOS
There are a number of third party services that claim to have a working version of Mobdro for iPhone or iPad. They come with instructions for iOS, download links, and complete tutorials for adding the streaming app to your device. Unfortunately, these services are fake, every single one of them! The Mobdro team states quite clearly on their website that they do not currently support iOS devices of any type. If you see Mobdro for iPhone or iPad, it isn't real, and you should avoid it.
Alternatives to Mobdro for iPhone or iPad
Since you can't install Mobdro on iPhone or iPad, what's the next best option? Below we take a quick look at the best alternatives for Mobdro for anyone using an iOS device that needs a quick movie fix.
Netflix and Hulu
The mainstream content services are oftentimes the best alternatives for apps like Mobdro. Not only do Netflix and Hulu have a combined library of thousands of TV shows, movies, and full series, but they're also extremely easy to use and perfectly compatible with iOS devices. You can install and use either one of them in a matter of seconds, and if you've never signed up with Netflix or Hulu before, you can start things off with a free trial to see how you like them. It's worth trying a legitimate resource before hunting down something else, after all.
Kodi
The grandfather of them all, Kodi is a free and open-source media center app that runs on nearly every device currently on the market. This includes strong support for iOS devices like iPad and iPhone, along with streaming options that include Hollywood blockbusters, classic TV shows, live sports, broadcast cable channels, and so much more. This makes Kodi one of the best choices as an alternative to Mobdro.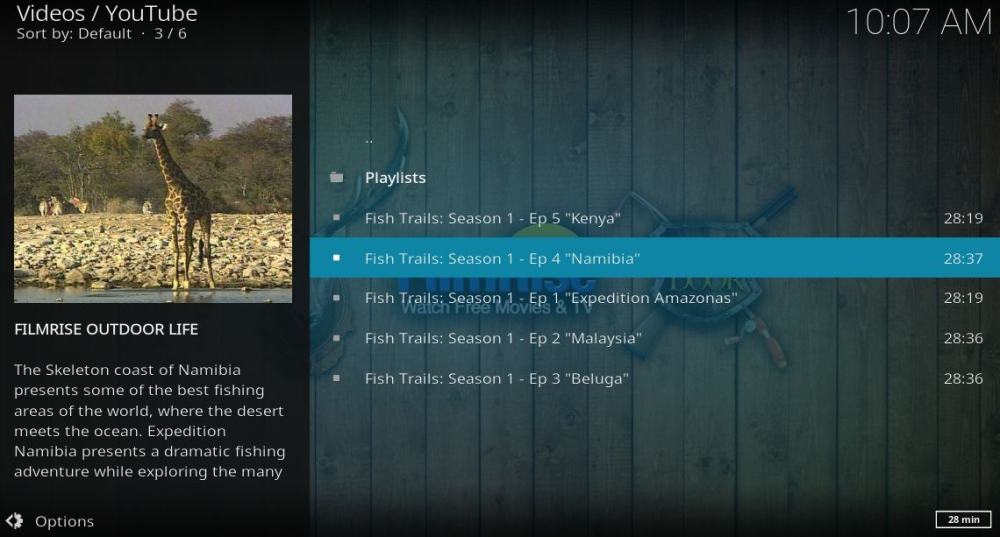 The only catch to using Kodi is that you'll have to install and manage third party extensions to maintain access to all the same content types offered by Mobdro by default. This can seem like an overwhelming task, but if you follow our guides below, you can get instant and free access to the best Kodi add-ons around, giving you full reign over all the movies and TV shows you can handle.
Stremio
Stremio is a media center app designed to make video discovery and streaming as straightforward as possible. With it, you can organize and watch a collection of movies, TV series, streaming channels, and live TV, all from a single unified interface. Stremio works well on a ton of modern devices, including iPhone and iPad, all with full support from the app's coding team and a handful of third party add-on developers.
Stremio offers a good selection of free content by default. If you really want to make the most out of the software, though, you'll want to investigate some of the software's best extensions, both official content and unofficial releases. We've made the process easy for you by featuring the best Stremio add-ons in one location. Grab as many as you want and let the fun begin!
Live sports on iOS
While the above apps make for great alternatives to Mobdro, one area where they're severely lacking is the ability to watch live sports. You can remedy this by following our guide on the best sports streaming apps for iOS, which includes a ton of suggestions for live, worldwide content, everything from football to soccer to UFC and golf.
Conclusion
Mobdro is an incredibly useful app that delivers a massive variety of content to your Android-based devices. If you don't own a Fire TV or Android smartphone, you might feel like you're missing out. With the alternatives listed above, however, you can replace Mobdro on your iPhone or iPad to get all the movies and TV shows you can handle, all for free.
Which Mobdro alternative do you plan on installing? Let us know in the comments section!