We are reader supported and may earn a commission when you buy through links on our site.
Learn more
KissCartoon Not Working: Best Alternatives to Watch Cartoons on Kodi
It was a sad day for cartoon fans when the terrific streaming site KissCartoon was shut down earlier this summer. The KissCartoon add-on for Kodi was one of the most popular ways to watch cartoons on the Kodi platform, and now although you can still install the add-on, the streams no longer work.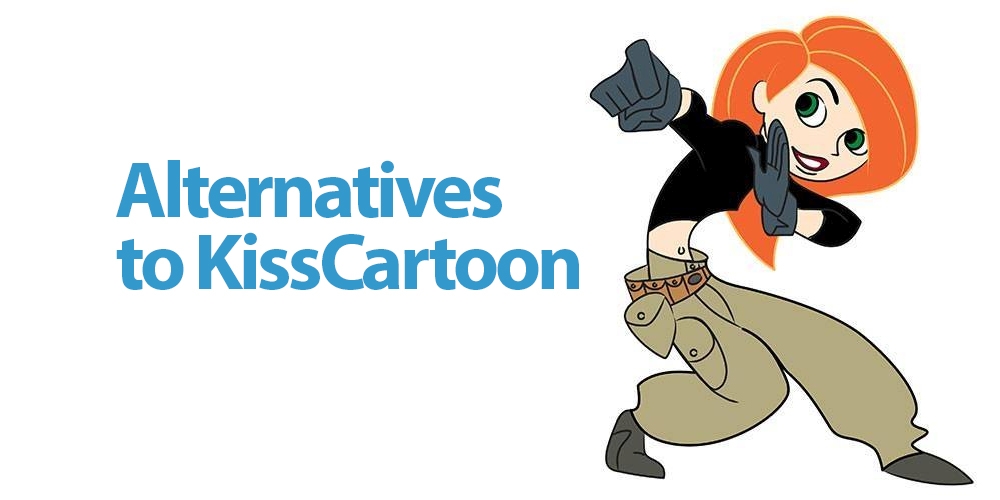 So what can you do if you're a cartoon fan who wants to stream your shows through Kodi? Luckily, we're here to help with our guide to alternatives to KissCartoon that will show you some other add-ons that will have you watching cartoons in no time.
30-days money back guarantee
A Note About KissCartoon Impersonator Sites
If you search for KissCartoon, you might be surprised to find several sites using the KissCartoon name which are still active and are offering similar streaming services. However, these are unofficial sites which are not endorsed by the Kiss team, and have even been accused of misusing data and stealing personal information from their users. In order to keep yourself safe, we recommend against using these sites, and suggest that you use one of the reputable add-ons we have listed below instead.
Why You Need a VPN to Stream with Kodi
Before we get to the recommended add-ons for streaming cartoons with Kodi, we should consider your privacy and security. As you may know, Kodi is free software which is open source and totally legal to use. However, the add-ons that we are discussing below are created by third-party developers and are not endorsed by Kodi. These add-ons allow you to stream restricted content, so they exist in a legal grey area. It is possible that using these add-ons over an unsecured internet connection could land you in trouble with law enforcement or cause you to face a fine from copyright holders.
To avoid liability, you should protect yourself with a virtual private network.
Our Recommended VPN is IPVanish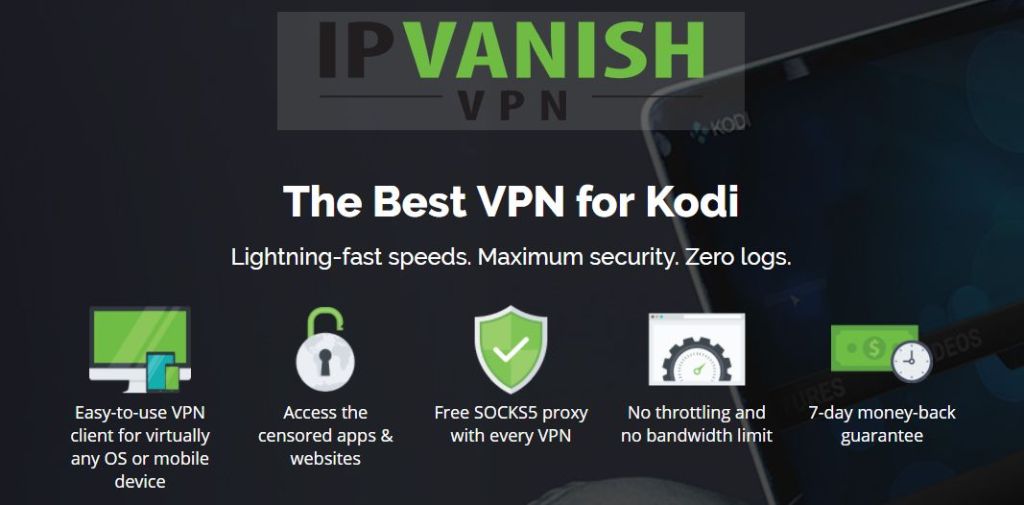 With these factors in mind, the VPN provider that we recommend for Kodi users is IPVanish. This service has lightning fast-connection speeds ideal for streaming HD and 4K, and it offers more than 850 servers in over 60 countries, so you can always find a server when you need one. This means that you can easily spoof your location, to make it appear as if you are accessing the web from somewhere else and therefore get around region locks on content.
Further, IPVanish has a strict no-logging policy so you can be confident that your security and privacy are being protected. Finally, the IPVanish software can be installed onto PCs, Macs, Android devices, and iOS devices, so you'll easily be able to protect yourself when streaming or browsing the net through your desktop, laptop, tablet, or phone.
*** If all of this sounds good and you want to try out IPVanish for yourself, then we have a special deal just for Addictive Tips readers. You can save a huge 60% on the yearly plan, bringing the price down to just $4.87 per month. Plus, there's a 7-day money-back guarantee so you can buy with confidence.
Alternatives to KissCartoon
Cartoon8
Our top recommendation for a Kodi add-on to replace KissCartoon is Cartoon 8. This add-on has a diverse library including a number of Japanese animation channels, but it's the western animation channels which are our focus today. You can use this add-on to stream both old classic cartoons like Tom and Jerry, and new modern cartoons like Stephen Universe as well.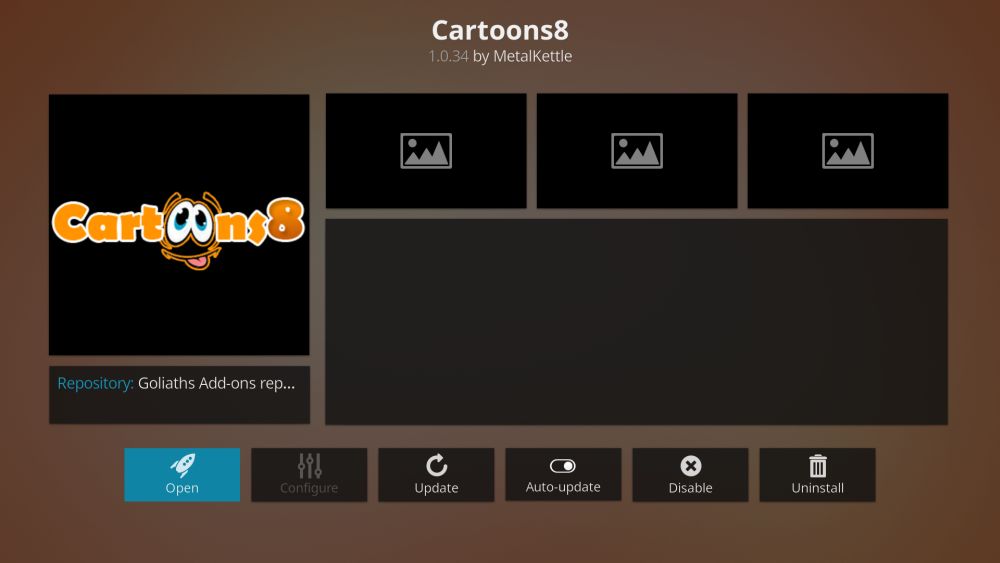 The Cartoon8 add-on covers both animated TV shows and animated movies, so you can find feature films like those by Pixar or Disney here too. While most of the content is aimed at a younger audience, there are some surprisingly deep adult-oriented films like A Scanner Darkly and other classic animated movies. This means it's a great add-on for anyone who wants to watch animation along with their kids, then watch their own content later.
We've already written a guide for how to install and use the Cartoon8 add-on, so check that out as an alternative to KissCartoon.
Other Kodi Add-ons for Watching Cartoons
Toonmania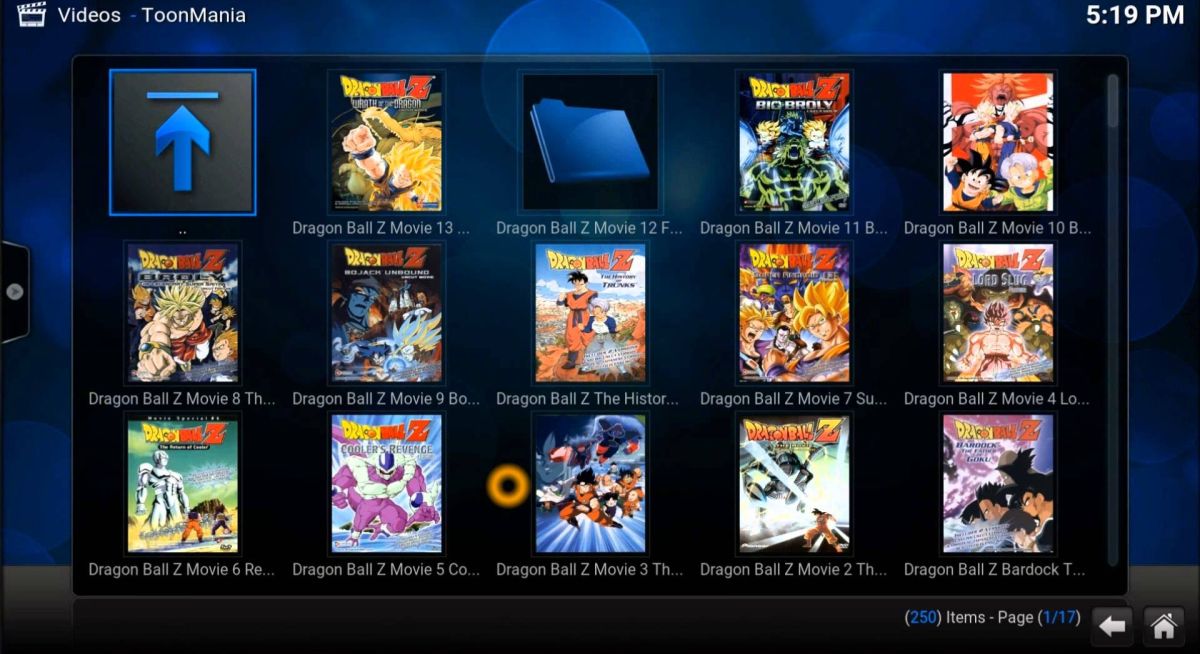 In addition to Cartoon8, there are plenty more add-ons for Kodi that you can use to stream cartoons. Another of our favourites is Toonmania, which has a massive catalogue of cartoons and anime and is easy to navigate and to use. Anime fans who don't like subtitles or those with children who are too young to read will be happy to hear that this add-on has a dubbed-only section which shows international cartoons with English voices dubbed over them.
Toddler World TV

Another option is Toddler World TV, which as you can guess from the name is aimed at young children. If you have pre-school kids and you want to find content for them which is appropriate, fun, and educational, then this add-on is worth checking out.
GoodFellas 2.0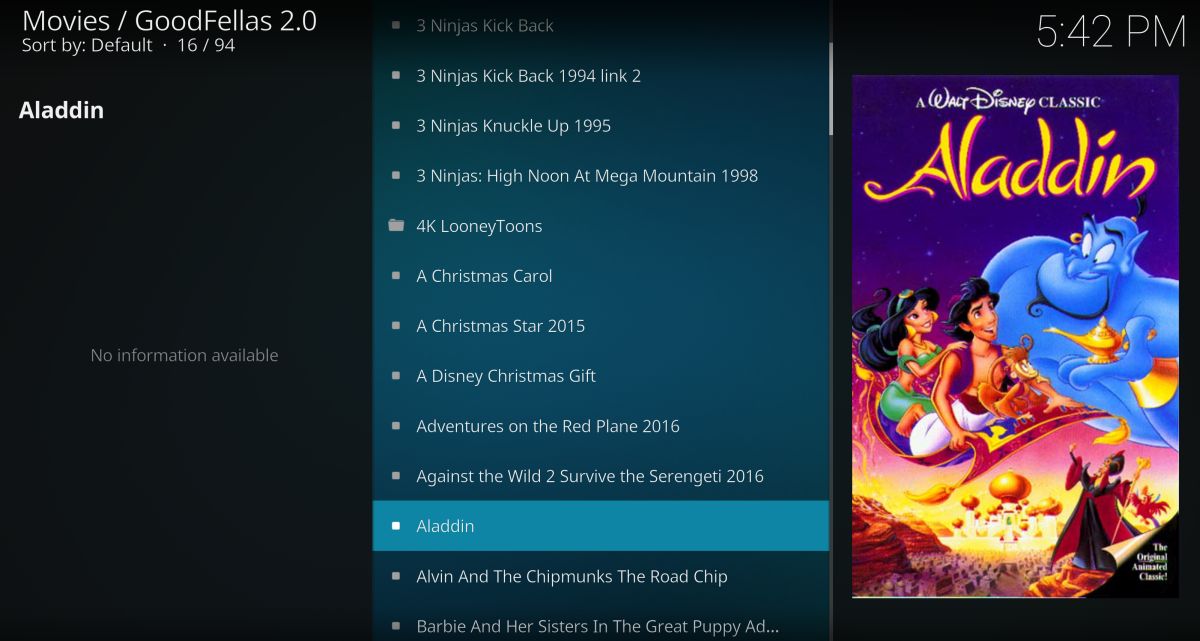 Finally, it's always worth looking at the animation or cartoon sections of general TV and movie streaming add-ons. One of the most popular add-ons for streaming shows and movies, Goodfellas 2.0, has a strong animation section with both western and Japanese content available. The design of this add-on is very clean and easy to use, and it has a powerful search feature to help you locate the content that you want.
What about KissAnime?
If you've been a regular KissCartoon user, you might have noticed that KissCartoon's sister site for Japanese animation, KissAnime, was taken down at the same time. If you're hankering for some good add-ons for watching all the anime you've been missing, then we've recently produced a guide to alternatives to KissAnime which you might want to check out too.
Conclusion
Despite the sad demise of KissCartoon, there are still lots of great add-ons for Kodi which you can use to stream cartoons. If we missed out your favourite add-on, or if you have any questions about how to install or use the add-ons we mentioned today, then let us know in the comments below!