We are reader supported and may earn a commission when you buy through links on our site.
Learn more
Download and Install Kodi 17.6 on Amazon Fire TV Stick (or Any Other Platform)
Looking for a way to install the most stable version of Kodi 17.6 Krypton onto your Amazon Fire TV device? We walk you through the process below. It only takes a few minutes before you're up and running with one of the most sophisticated streaming solutions out there, so stay tuned!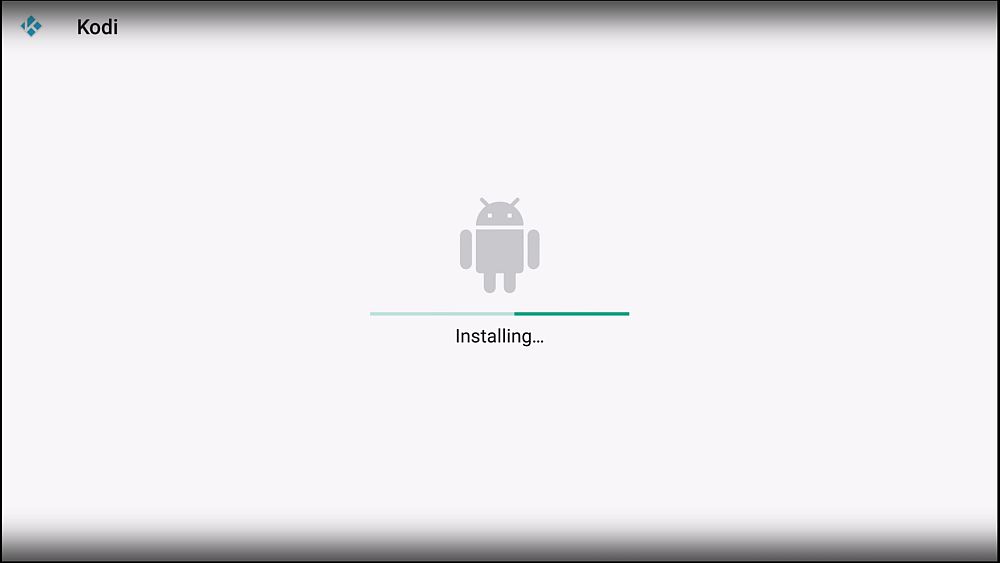 Kodi is one of the fastest and easiest ways to watch movies, binge on TV series, and catch both broadcast TV channels and live sporting events, all from the comfort of your favorite device. It works on everything from PCs to smartphones and can even help turn your Amazon Fire TV Stick into a media streaming powerhouse! Keeping Kodi up to date is important to make sure you have access to all the latest features. If you need a hand updating your device to Kodi 17.6 (Krypton), read on for a complete installation guide.
30-days money back guarantee
Always Use a VPN when Streaming with Kodi
Picking a high-quality VPN is important for maximizing your Kodi experience. With ISPs collecting your data, governments engaging in mass surveillance efforts, and hackers looking for any vulnerability they can find, you need all the help you can get! VPNs encrypt data leaving your device to make it unreadable to third parties. Nobody can tell what you're downloading, and no one can find out who you are. It's the best way to stay safe and anonymous online, and it works wonders with Kodi.
We've included a recommended VPN that can help keep you private and secure online while delivering the fastest download speeds possible.
NordVPN – Best VPN for Kodi Krypton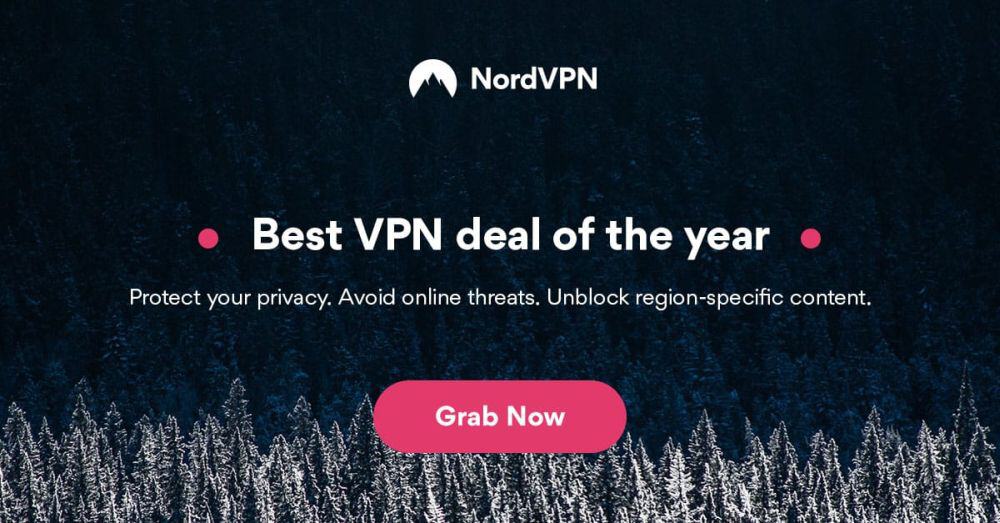 NordVPN wasn't built with Kodi in mind, but it might as well have been. It solves all the most pressing issues facing users of the popular streaming app, from limited content available in your country to ISP buffering and more. And best of all, it's available on Firestick for less than the price of a cup of coffee per month.
Kodi users need NordLynx encryption, plain and simple. Its 256-bit AES encryption cipher erects an impenetrable shroud of code that baffles third-party surveillance, and repels all attempts to gain entry via brute force. What's more, NordLynx is built for speed, reducing the normal encryption overhead and latency associated with VPNs to a minimum. It stops your ISP from tracking you–and from throttling your Kodi traffic.
What's more, NordLynx connects you to NordVPN's amazing network of over 5,800 servers in 59 countries. Connect to any one of them to spoof a new IP address, which anonymizes your traffic and allows you to bypass geoblocks that stop you from enjoying foreign streaming content on Kodi. It's amazingly effective, and easy to do thanks to NordVPN's well-refined app interface. You can even spoof into new Netflix libraries–SmartPlay smart DNS sees to it that you never see the dreaded proxy error again.
NordVPN never limits your bandwidth, never caps your speed, and never logs your activity–enabling and encouraging you to stream to your heart's content with Kodi.
Read our full NordVPN review.
Pros
Unblocks US Netflix, iPlayer, Amazon Prime and other streaming services
Fast and stable connections
Strong security features
Extra-secure Double VPN for data encryption
Customer Service (24/7 Chat).
Cons
Refund processing can take up to 30 days.
How to Download Kodi 17.6
Kodi is open-source software. This means the code used to build the app is available for anyone to look at or contribute to. Open design helps create better products, but it also makes it easy for other designers to create custom versions of Kodi from scratch. These are usually referred to as builds, and they can be everything from a quick reskin to a ground-up overhaul of the main Kodi interface.
Kodi builds may look attractive, but as a general rule it's best to download plain vanilla Kodi when you're just starting out. Not only does this give you a clean slate to watch movies and stream TV shows, it also ensures you don't download malicious code. Vanilla Kodi installs are also faster than most custom builds, which is another great reason to go straight to the source.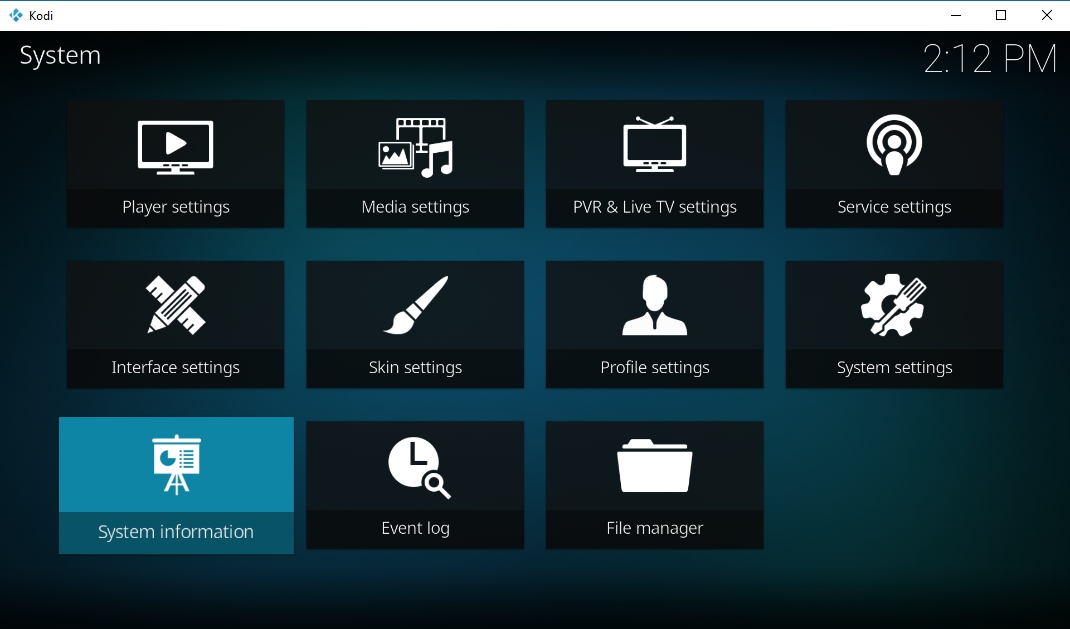 How to Check Your Kodi Version Number
Before you start installing new software, it's a good idea to check your current version of Kodi to see if it needs an update. Most of the time the app will notify you when a new release is available. If it doesn't, or if you miss the pop-up, you can always hop over and take a look yourself.
Run Kodi on your current device.
Go to the main menu and click or tap the gear icon to enter the settings page.
Scroll down to the System Information icon.
Make sure you're on the Summary tab.
The Kodi version number will be displayed in the lower right corner of the screen where it says "Build".
Download Kodi 17.6 from a Marketplace
Some devices have access to online app marketplaces, many of which offer Kodi for a seamless installation experience. Not only does this prevent cumbersome sideloading routines, it also means the app will automatically update to stay on the latest version.
One of the most popular marketplaces with full Kodi support is Google Play. Almost any Android-powered device can hop online and grab Kodi in a matter of seconds. To get started, open your Android device and go to the Google Play marketplace. Search for "Kodi" and install the main program from there. Make sure you download the official version published by the XBMC Foundation.
If you run Windows 10 on your PC, you can install Kodi straight from the Microsoft Store. Just run the app on your device and search for Kodi. The download will pop up in a flash and you'll be streaming movies in a matter of seconds.
Manually Install Kodi 17.6 on Any Device
If your hardware doesn't use a marketplace that supports Kodi, or if you just prefer doing things by hand, manually installing Kodi is a surprisingly simple process. Your device will need access to the internet along with a capable web browser, but that's really it.
For all download instructions below, the Kodi website will automatically generate links for the latest version of the software, which is Kodi v17.6 "Krypton" at the time of writing. You can get older versions by scrolling to the bottom of the downloads page, but it's always recommended to stay as up to date as possible.
For Windows and MacOS computers
Open a web browser and go to the official website at Kodi.tv.
Click the blue Download button at the top of the screen.
In the next screen, scroll to the list of supported platforms and choose your OS.
A window pops open. Choose the file best suited to your system and the download will begin.
Open the file you downloaded and install the app as you would any piece of software.
For Linux devices
Follow the wiki guide to install Kodi and its dependencies from a command prompt.
For iPhone and iPad
For Android devices
Go to the official Kodi.tv website and click the blue Download button.
Scroll to the supported platforms and click the Android icon.
Choose the .apk version for your system. Most devices will need ARMV7A under the "Releases" row.
Copy the .apk file to your Android device and install it from there.
Updating Kodi to 17.6 Krypton from Older Versions
Kodi updates are released on a regular basis. Most are minor version increases, bumping up from 17.1 to 17.2 to fix a few bugs or add some enhancements, for example. In these cases, it's a pretty simple process to update your local copy to the latest version, as all you have to do is download the file and run it. Some major Kodi releases may require a fresh install, but for the most part you can seamlessly add new versions of Kodi over top of old ones without uninstalling them first.
Does Kodi Automatically Update to Newer Versions?
Kodi is a smart piece of software designed to be intuitive as well as safe. The open-source nature of the app means there's room for malicious code to sneak into your system, but as long as you're careful you should be fine. One feature the team builds into the core of Kodi is a notification window for new versions of the software. Automatic updates never happen from within the software. This prevents add-ons from hijacking the feature to install foreign code without your permission.
No matter which device you're using, Kodi automatically checks for newer software and will notify you if a new version is ready to download. You'll need to get the file and install it manually to stay up to date.
Update Kodi via Marketplace Installs
If you have access to Kodi through marketplaces like Google Play or the Microsoft Store for Windows 10, updating Kodi is easy. In many cases it will automatically download and install for you in the background. If not, simply open the marketplace, search for the official Kodi app, then tap the "Update" button to grab the newest release.
Manually Update Kodi on PC and Mac
If you downloaded Kodi from the website and installed it to your PC or Mac system, you can get the latest version and install it by using the same method as before (see above for full instructions). Remember to keep the old version on your computer. If you remove it, your repositories and customizations can be lost. Leave it on the device and run the new version installer and you'll be able to keep your current add-ons while updating Kodi to the latest and greatest release.
What's the Difference Between Release and Nightly Builds?
When you visit Kodi's official download page you'll see a lot of platforms have two rows of download options: release, and nightly. The vast majority of people will want to stick with the release row. These versions are fully tested and ready for the world. They're stable, up to date, and shouldn't cause any compatibility issues with your current add-ons. Nightly builds are bleeding-edge products released by the Kodi team each time a change is made. They're mostly for Kodi fanatics who love trying out early features to help provide feedback and advice.
How to Install Kodi 17.6 on Amazon Fire TV
Using Kodi with your Amazon Fire TV or Fire TV Stick devices is a breeze. The software is naturally lightweight, so it won't eat up the limited resources on your portable device. It's also easy to install and easy to update, allowing you to spend less time downloading and more time streaming!
Method 1 – adbLink
Sideloading apps is a quick and simple way to install software on your Fire TV Stick. There are dozens of ways to do this, including some third-party apps on the Amazon Appstore itself, but to make things easier we prefer using a separate program paired with a PC. It takes a little time to set up, but once you're set, installing, managing, and updating all kinds of sideloaded apps is easy.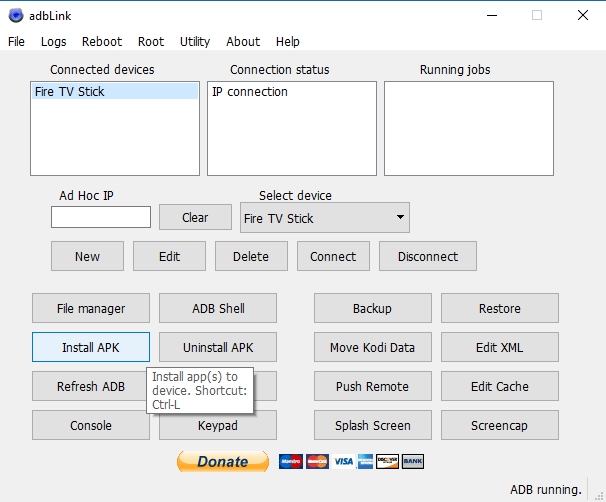 You can use the method outlined below for a fresh Kodi install on any Amazon Fire TV device, including Fire Stick and the TV box set. It also works for manual updates if you have an older version of Kodi installed.
Switch on your Fire TV stick and turn on the connected TV.
Go to Device > Developer Options and set "Apps from Unknown Sources" to ON.
Accept the warning message about installing external apps.
Go to Settings > About – Network and write down the IP address of your Fire TV Stick.
Visit the adbLink website on your PC and download the program.
Install adbLink and launch it.
In adbLink, click "new" next to the devices box and add your Fire TV Stick.
Type the IP address of your Fire TV Stick into adbLink.
On your PC, download the newest version of Kodi for Android from the official Kodi website. If you're not sure how to do this, see the manual install instructions for Android listed above.
In adbLink, click the Install APK button.
Select the .apk update file from the adbLink interface.
Click Yes when the Install APK prompt appears.
The new version of Kodi will install to your Fire TV Stick and be available to use right away.
Method 2 – Downloader App
If using a separate PC program isn't your thing, there's a quick and painless method you can use that involves a simple download from the Amazon Appstore. You'll need to do a lot of typing to enter URLs into your Fire TV Stick, but the entire process should only take a few minutes from start to finish. You still have to have a computer handy, but don't worry, there's no interface setup required.
Go to your Fire TV Stick's settings page.
Choose Device > Developer Options and set Apps from Unknown Sources to ON.
Accept the warning message about installing external apps.
Open the Amazon Appstore on your Fire TV by going to the home page and choosing Apps.
Browse for Downloader under the utilities category and install it.
While that installs, visit the Kodi downloads website on your PC.
Click on the Android downloads icon.
Look at the direct link for the latest Android release build. It should automatically point to the latest version of Kodi. (edit: use bit.ly/kodi176)
Downloader will get the file from the website. When it completes, launch the apk from Downloader and Kodi will install.
Updating Kodi on Amazon Fire TV
If you already have Kodi installed on your Fire TV Stick or box device, updating to the latest version is a simple matter of reinstalling the app. There's no need to uninstall your old version before updating, as this will erase your add-ons and customizations. Instead, simply follow either of the methods outlined above for fresh installations and you'll be set.
Conclusion
Kodi is a fantastic piece of software that opens up a world of entertainment options, all for free. Keeping the app up to date helps ensure the fastest and safest experience possible. It also means you'll get to use the best features as soon as they're ready. If you've got any Kodi update tips to share, let us know in the comments below!