We are reader supported and may earn a commission when you buy through links on our site.
Learn more
Pelisalacarta Kodi Add-on – Watch Spanish Movies and TV Shows With Kodi
While the English-speaking world is well covered in terms of entertainment options for online streaming, there is something of a dearth of options for those who speak other languages. The add-on we're discussing today, Pelisalacarta, started off as a Spanish-language add-on. Since then, it's grown to offer content in English, French, Italian, and more as well as Spanish. It's a particularly good option for parents as it includes lots of Spanish-language content for kids, like cartoons and children's movies. There are movies, TV shows, and lots more from all around the world instead of the usual US-dominated content that you find elsewhere.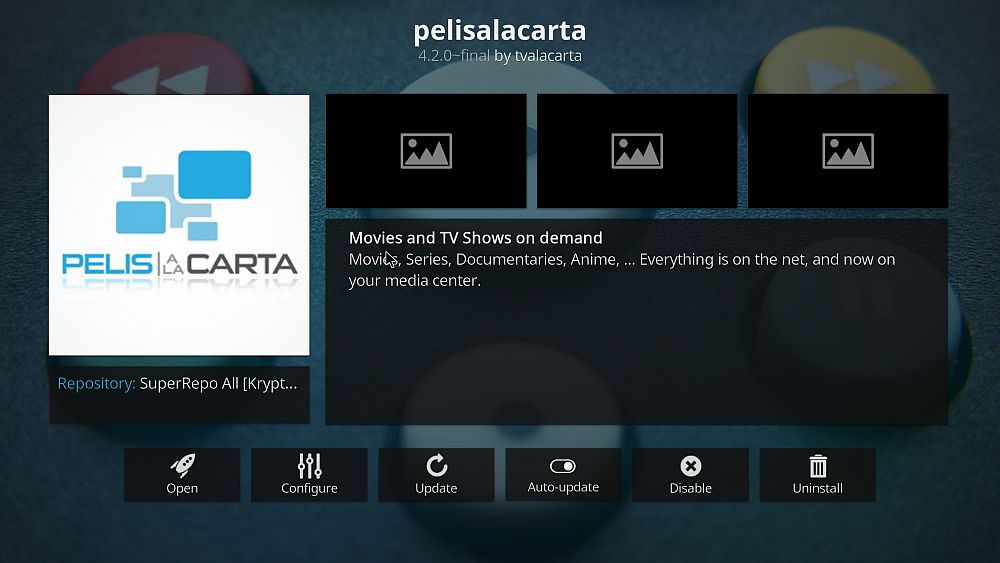 This add-on lets you download content as well as streaming it, and it pulls video streams from a truly massive number of sources. If there's a Spanish-language movie or show that you've been dying to see but haven't been able to find elsewhere, then this is the add-on to check out. Below we'll show you how to install and use the Pelisalacarta add-on for Kodi to watch all of the Spanish content you could desire.
30-days money back guarantee
Kodi Users Need A VPN To Use Add-ons
Users need to be particularly careful when using Pelisalacarta. The add-on allows you to stream content like movies and TV shows, but it also allows you to download content directly. Some of the downloads are powered by bittorrent, which is especially risky to use. ISPs know that many people use peer to peer downloads like torrenting in order to download content illegally, so they keep a watch for torrent activity on their networks and investigate often and torrent traffic that they find. If your ISP catches you using torrents to download copyrighted content, they could kick you off their network or worse. If your ISP provides your internet usage data to law enforcement or copyright holders, you could face prosecution or a demand that you pay a fine.
To avoid these problems, we strongly recommend that you use a VPN when using Kodi. This works by encrypting all of the data that you send over the internet, so that no one can see what you are viewing or downloading. This is particularly vital if you are using Pelisalacarta, because torrenting is so risky without a VPN to protect you.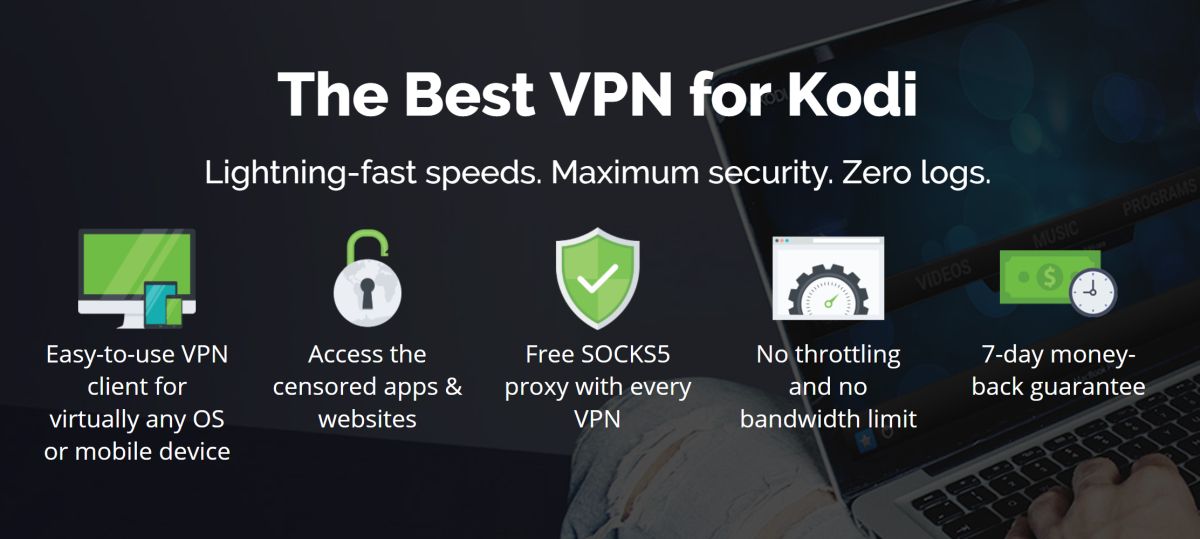 For Kodi users, the VPN provider that we recommend is IPVanish. This service has lightning fast connection speeds which are ideal for streaming video, it uses strong encryption to keep your data safe and has a strict no logging policy. The server network covers more than 850 servers in 60 countries to give you plenty of options. The easy to use software is available for Android, iOS, PC, and Mac, and it has helpful extra features like a kill switch and DNS leak protection mean.
IPVanish offers a 7-day money back guarantee which means you have a week to test it risk-free. Please note that Addictive Tips readers can save a massive 60% here on the IPVanish annual plan, taking the monthly price down to only $4.87/mo.
With a VPN in place and keeping you safe while you stream or download, we can move on to instructions for using the add-on.
How To Install The Pelisalacarta Add-on For Kodi
Method #1
There are two different ways we're going to show you to install the Pelisalacarta. The problem is that the add-on is not widely available in repositories, so you need to do just a little bit more work to get it installed. The first method involves downloading a zip file containing the installation files required to set up the add-on manually. If you don't want to download an unknown zip file, then you can try the method below instead.
First, go this URL in your web browser and download the zip file: https://www.kodiinfopark.com/app/uploads/2017/07/pelisalacarta-kodi-krypton-4.2.0-final.zip
Now save the zip file to your desktop or other easy to access location
Go to your Kodi home screen
Click on Add-ons
Click on the icon that looks like an open box
Click on Install from zip
Click on where it says Browse and navigate through your device's folders to find the zip file you just saved. Click on pelisalacarta-kodi-krypton-4.2.0-final.zip ForNote I saved it into C:\
Wait for a moment and you'll see a notification once the add-on has been installed
Method #2
The other way to install Pelisalacarta is through the SuperRepo repository. However, SuperRepo doesn't always offer the most up-to-date add-ons, and some users have reported problems with installation when using this repository. If you run into any troubles when installing from SuperRepo, then you can try the method above instead.
Start on your Kodi home page
Find the settings icon that looks like a cog, then go to File Manager
Click on Add source
Click on the box where it says <None>
Enter in this URL, being sure to include the https://srp.nu/
Give the source a name, like SuperRepo
Click OK
Go back to your home screen
Go to Add-ons
Click the icon that looks like an open box
Click on Install from zip file
Click on SuperRepo, then on krypton, then on all, then on kodi.krypton.all-0.7.04.zip
Wait for a moment and you'll see a notification once the source has been added
Now choose Install from repository
Choose SuperRepo All [Krypton][v7]
Chose Video add-ons
Now click on Install
How To Use The Pelisalacarta Add-on For Kodi
With the add-on installed and ready to go, here's how to use it to watch Spanish-language movies and other content:
Start on your Kodi home screen
Go to Add-ons
Go to Video add-ons
Click on Pelisalacarta
Pick any of the channels available, and navigate through the subcategories. Usually you'll find a section labelled películas, meaning movies, which is what you'll want to click. This brings up a list of available movies
When you click on the title of a movie, you'll see a list of options: Watch the video, Download, Add to favorites, Add to library, and Search for trailer. We recommend choosing the Watch the video option to stream the film instantly
If you want to save the video for later, then you can use the Download function, but we warn you to be very careful using this: some of the downloads are powered by torrents, which are illegal and very easy for your ISP to track. If you're going to use this feature then you absolutely need to use a VPN to keep yourself safe, so refer to the start of this article for more information about VPNs
Alternatively, you can search through all of the different channels to find the particular movie or show you want to watch. To do this, start off at the main menu and select Global search. Select Buscar por titulo (search by title) and the enter your search term and click OK. This will bring up a list of source with matching content, and you can click on the source and then on any title to watch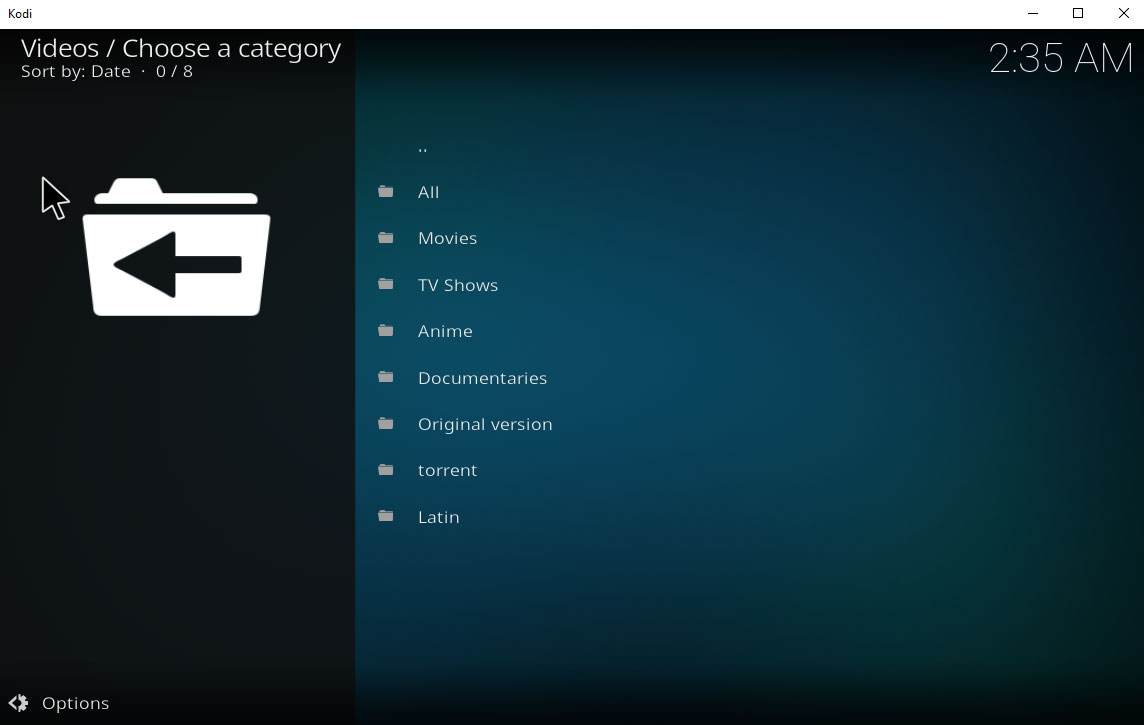 Conclusion
Pelisalacarta is a must-have add-on for Spanish speakers who are looking for content in their native language. Other people from Europe and beyond will find it useful too, as it does have content in English, Italian, and French as well as Spanish. In fact, there is so much content that the add-on can be a little confusing to navigate, so the simplest way to use it is to use the handy global search feature which will search for a title of your choice through tens of different providers.
Do you use Pelisalacarta to watch content in Spanish, and do you have any other recommendations for add-ons for Spanish speakers? Let us know in the comments below!