We are reader supported and may earn a commission when you buy through links on our site.
Learn more
How to Remove the Floating Widget from Fire Stick, Fire TV, Android
Fire TV, Fire Stick, and certain other Android TV users are no doubt familiar with the floating widget icon, especially if they've sideloaded content before. The icon is simply a notification from the ES File Explorer app letting you know a file on your device has been updated. The look and feel of the floating widget often varies, but the end result is always the same: an annoying icon that stays on the side of your screen no matter what you do.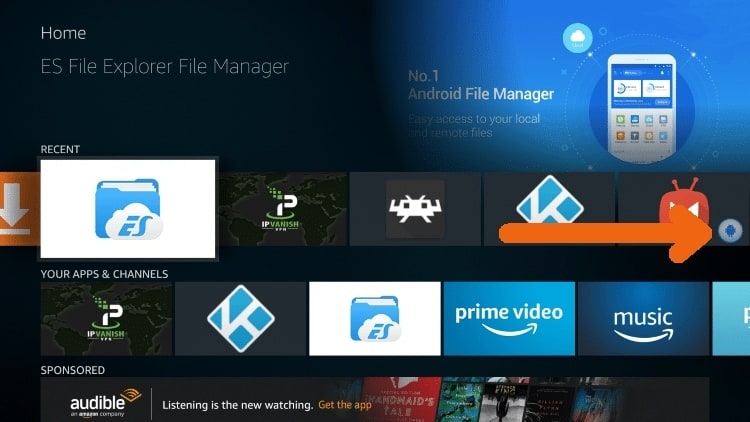 Fortunately, removing the floating widget from Fire TV, Firestick, and Android devices is nice and straightforward. Below we'll cover all you need to know with an easy tutorial and step by step guide on how to remove the floating widget icon, all without having to hack or jailbreak your device.
30-days money back guarantee
Remember to use a VPN on your device
There's a growing online movement focusing on the perils of modern Internet privacy. Users warn people that government agencies can easily spy on our activity, ISPs can monitor which websites we visit, and cyber criminals can collect personal information with surprising ease. The good news is that with a reliable VPN, you can prevent all of these issues from becoming a problem, even on  your Firestick and Fire TV.
IPVanish – Best for Fire Stick and Fire TV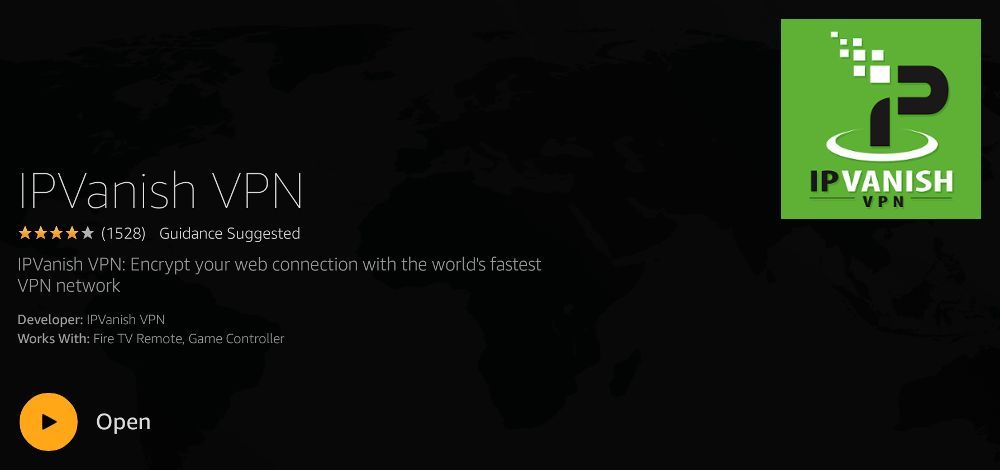 We used the criteria above to research and rank the top VPNs on the market, all to determine which was the best to use on Fire TV. IPVanish came out on top of all of our tests thanks to its incredibly fast servers, strong privacy features, and easy to use software. It provides both speed and security on virtually every platform, with custom apps that are lightweight and easy to use, even on Android and Fire TV. IPVanish's installation is handled through the Amazon Appstore, which means you can install it with just a few clicks.
IPVanish keeps speeds high by providing a network of over 1,100 servers in 60 different countries, all of which deliver fast downloads and incredible movie streams. Your information is secured with 256-bit encryption along with a sturdy zero-logging policy, and your identity is locked down by both DNS leak protection and an automatic kill switch.
IPVanish offers a 7-day money back guarantee which means you have a week to test it risk-free. Please note that Addictive Tips readers can save a massive 60% here on the IPVanish annual plan, taking the monthly price down to only $4.87/mo.
For more information about the IPVanish experience, including speed test results, software comparisons, and Netflix reviews, check out our complete IPVanish review.
About the Fire TV floating widget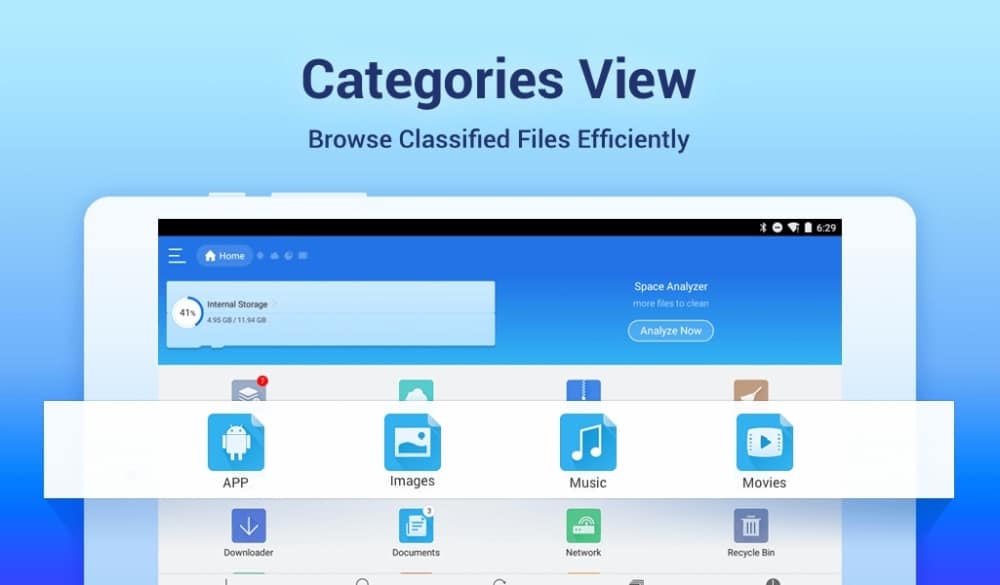 What causes the floating widget icon on Firestick and Android devices? Are there any dangers associated with the error? We cover all the basics below.
What causes the floating circle icon?
If you've ever seen the floating bubble on the side of your Android or Fire TV device, the first thing you probably felt was frustration. Where did this thing come from, and how can you get rid of it as soon as possible?
In this case, the cause of the bubble widget is simple: an app known as ES File Explorer. When a piece of installed software updates on your device, ES File Explorer sends out a notification in the form of the floating icon. This simply means an app has a new version ready. The only problem is the bubble usually sticks around far too long, prompting many users to seek out methods for getting rid of it.
How to remove the floating widget circle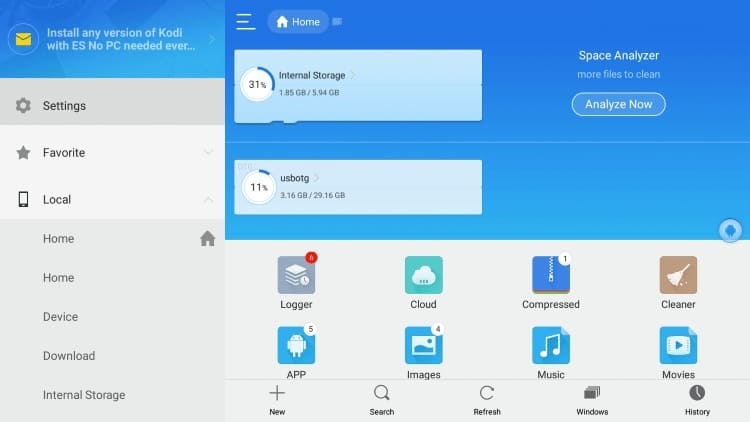 Ready to tackle this annoying notification dot? Follow the steps below to completely disable it from your Android TV or Firestick device.
Step 1 – Open ES File Explorer
Since ES File Explorer is causing this issue, the first thing you'll want to do is launch the app. Look on your device's home screen for a white box with a blue and white file icon that says "ES" in a small cloud. If you don't see it, you may need to navigate your device's app drawer. Fire TV and Fire Stick users can check the Your Apps & Channels section beneath the Recent row of apps, then scroll right and click See All.
Step 2 – Choose the Settings tab
Inside ES File Explorer you'll see a two-pane design. Tabs such as Favorite, Local, Home, and Downloads will be on the left, while icons with Cloud, Music, App, and Movie content will be on the right.
To make changes to how ES File Explorer handles notifications, you'll need to visit the Settings tab on the left pane. If you don't see it, scroll until it shows up. Fire TV and Fire Stick users may need to press left on the remote to highlight the pane before scrolling to Settings.
Step 3 – Disable the floating widget
In the Settings menu you should see a list of options on a blank screen. Scroll down or tap the one that says Logger floating widget settings. This will take you to a new screen with a few added options to see.
To disable the circle widget entirely, click Enable logger floating widget. The check box on the far right should turn white, meaning it has been disabled.
Step 4 – Return to your home screen
You can now safely exit ES File Explorer and enjoy your widget-free streaming experience. There's no need to reboot the device or uninstall the app. The icon will have disappeared, and even if an app update is available, it won't show up again.
Other ways to remove the floating circle

Changing the settings in ES File Explorer is the best way to get rid of the annoying notification bubble that appears from time to time. If this option doesn't work for you, however, you can think about trying the alternative methods below.
Uninstall ES File Explorer
Nothing gets rid of an app's notification services like uninstalling it from your device! Whether you use an Android TV set, Fire TV, or Fire Stick, you can physically remove ES File Explorer from your system to get rid of the floating widget for good. This means you won't have access to ES File Explorer any more, of course, but it works in a pinch, especially if you can't access the app for whatever reason.
Uninstalling ES File Explorer on Fire TV and Fire Stick:
Open your Fire TV and go to the home menu.
On the menu items at the top of the screen, scroll to the right and choose Settings. You may need to press up on the remote to highlight the menu before navigating.
Scroll right and choose Applications.
In the Applications menu, move down and choose Manage Installed Applications.
Scroll until you find ES File Explorer in the alphabetical list.
Select ES File Explorer and a new screen will open. Scroll down and choose Uninstall.
A secondary screen will open. Choose Uninstall once again to confirm.
After a moment, ES File Explorer will be deleted from your Fire TV device.
If you're using an Android device, the uninstall process will be a bit different depending on the hardware you're using. Smartphone and tablet users can simply find the ES File Explore icon, tap and hold for a brief second, then drag the app to the Uninstall label at the top of the screen. After confirming the deletion, both the app and the notification will disappear.
Android TV users will need to carry out the uninstall in a slightly different way. Follow these instructions to uninstall ES File Explorer on Android TV set top boxes:
Turn your Android TV device on and go to the main menu.
Select the settings icon to enter the options screen.
Scroll to the Apps tab and open it.
Wait a moment for the installed apps list to load, then navigate down and choose ES File Explorer.
Select the app, then scroll to the Uninstall option.
Confirm the deletion and your Android TV will remove it from your device right away.
Replace ES File Explorer with another app
ES File Explorer isn't the only file navigation app on the market. There are several third party apps that perform comparable tasks as ES, including open source downloaders that can almost entirely replace ES File Explorer without the annoying notification dots. In the section below we'll discuss a few of the best alternatives so you can avoid the floating bubble issue entirely.
Best alternatives to ES File Explorer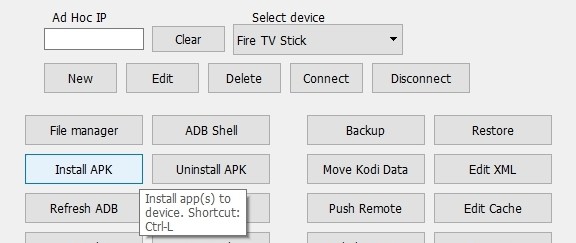 Most users who download ES File Explorer on Fire TV or Android TV are doing it so they can sideload apps. The good news is there are some handy pieces of software that can do the same tasks just as easily, and they don't come with frustrating notification bubbles.
Downloader
A straightforward sideloading app that's one of the best replacements to ES File Explorer on the market. You can download the app directly from your Fire TV's appstore, find links on the internet to apk files you want to install, then type them into Downloader's interface. Two clicks later the app is installed, ready to stream at your command.
The downside to Downloader is it doesn't come with a file explorer interface, meaning you can only use it to sideload, not manage your device directly. It's hard to say no to something this straightforward, simple, and free, however.
To use Downloader, simply grab the app by installing it on your Fire TV. You can search for it on the device itself, or send it using Amazon's appstore web interface.
apps2fire
Because Fire TV's operating system is based on Android, the device can run a surprising amount of software not natively available on Amazon's appstore. apps2fire takes advantage of this by letting you copy installed apps from an Android device directly to a Fire TV, essentially sideloading software without the need for cables or hacking.
apps2fire doesn't offer any file navigation features, but it does let you add new sideloaded apps to your device with ease. Note that an additional Android device is necessary to make use of it. Install apps2fire on your non-Fire TV Android device by searching for it in the Google Play app store, or send it using this download link.
adbLink
adbLink is designed for users who want more control over their Fire TV. The software is available for all major desktop operating systems and connects to Fire TV via Wi-Fi. When a link has been established, you can manage Fire's cache, file structure, and so much more, all from the comfort of your desktop or laptop.
You don't need to do anything special with your Fire TV to sideload with adbLink, and it's arguably easier to use than ES File Explorer since you can access it from your PC. To get started, download adbLink for your PC's operating system from the developer's website.
Ghost Commander
A fantastic, free, and open source file explorer that can do everything ES File Explorer is capable of, and a lot more. The interface is more technical than some users will be accustomed to, but it definitely gets the job done, and without frustrating notification bubbles, too.
Ghost Commander is available for Android devices and can be sideloaded to Fire TV and Android TV with relative ease.
Is ES File Explorer safe?
ES File Explorer is a free app available for Android and Fire TV that lets users navigate their device's file structure. It also includes useful features for sideloading content, making it easy to input a URL and install any apk to your Android or Fire TV device, all without having to hack, jailbreak, or add USB accessories.
ES File Explorer is perfectly safe to use, and it generally doesn't cause any frustrations for users who have it installed. The blue circle widget is a notable exception to this, however. By following the removal instructions above, you can disable the floating icon without having to uninstall ES File Explorer. If you're looking to anonymize your ES File Explorer download, or simply want always-on protection, activate your VPN as soon as you boot up your device.
Conclusion
The floating widget icon on Fire TV, Fire Stick, and certain Android/Android TV devices is a frustrating problem for sure. Fortunately, it's a problem with a quick and easy solution. By disabling the notification circle within ES File Explorer, or by replacing or removing the app altogether, you can get rid of the blue dot hovering on the edge of your screen and get back to enjoying more movies.
Got any tips on getting rid of the floating widget on Fire TV? Know of another good replacement for ES File Explorer? Leave a comment below!