We are reader supported and may earn a commission when you buy through links on our site.
Learn more
Setup IPTV on Perfect Player
Looking for a good media player, one that's a smart alternative to Kodi? Perfect Player is an excellent choice. The application streams IPTV services for a wide variety of devices and comes with a wealth of playlist building features. It's not always obvious how you can set up IPTV on Perfect Player, however, especially for newcomers to the streaming world. If this describes your situation, you've come to the right place!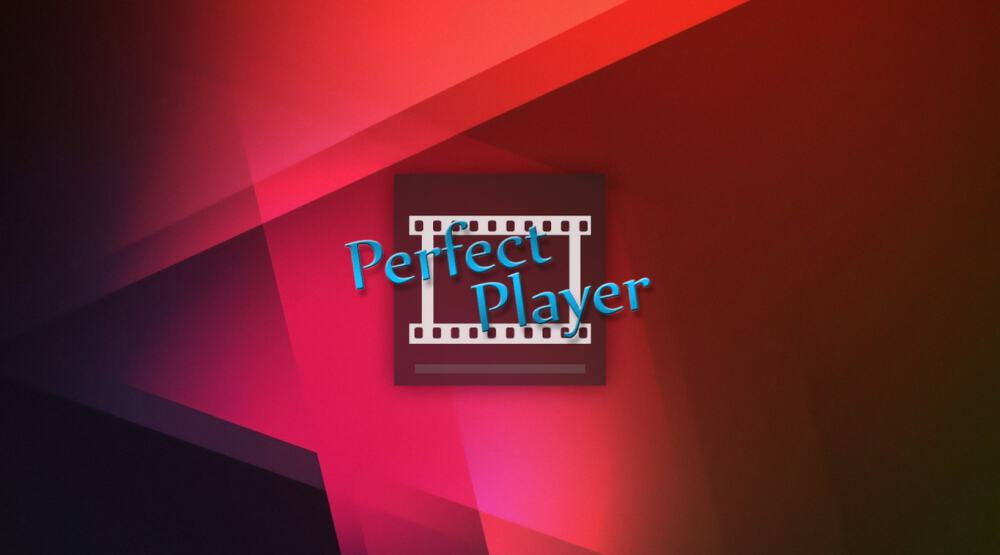 We've got a complete guide on how to set up IPTV on Perfect Player below, complete with suggestions on how to keep your data safe and secure with a VPN while streaming content from around the world. It's important to mask your identity and lock down your data while accessing movies on Perfect Player IPTV, so make sure you read carefully and follow along from beginning to end.
30-days money back guarantee
First, secure a reliable VPN
Online privacy is no longer confined to the realm of traveling journalists or paranoid hackers. These days, everyone should keep an eye on their data. This holds doubly true for utilizing IPTV streams on services like Kodi, Perfect Player, or Stremio.
Qualities of a good VPN
Choosing the right VPN for any job is not easy. When you need a balance of speed and security, things get even more complex. You shouldn't skip the VPN step when setting up IPTV on Perfect Player, though, as it's crucial for maintaining anonymity while you watch movies and TV shows.
In the section below we listed the most important features a good VPN should have. We used the same criteria to research the top VPNs to determine which one is your best option for streaming IPTV via Perfect Player.
Fast speeds – Only the best VPN services work to maintain the fastest server speeds.
Good device support – Perfect Player runs on Windows, Linux, and Android. Your VPN should support these platforms with lightweight apps, as well.
Large server network – More VPN servers means better speeds and more location variety.
No traffic restrictions – Some VPNs block P2P networks and torrent traffic or restrict how much you can download.
Zero-logging policy – If a VPN doesn't have a zero-logging policy, it's potentially harmful to your privacy.
Best VPNs for Perfect Player
After weighing the features listed above, we came up with a set of VPNs that are ideally suited for streaming IPTV content on Perfect Player.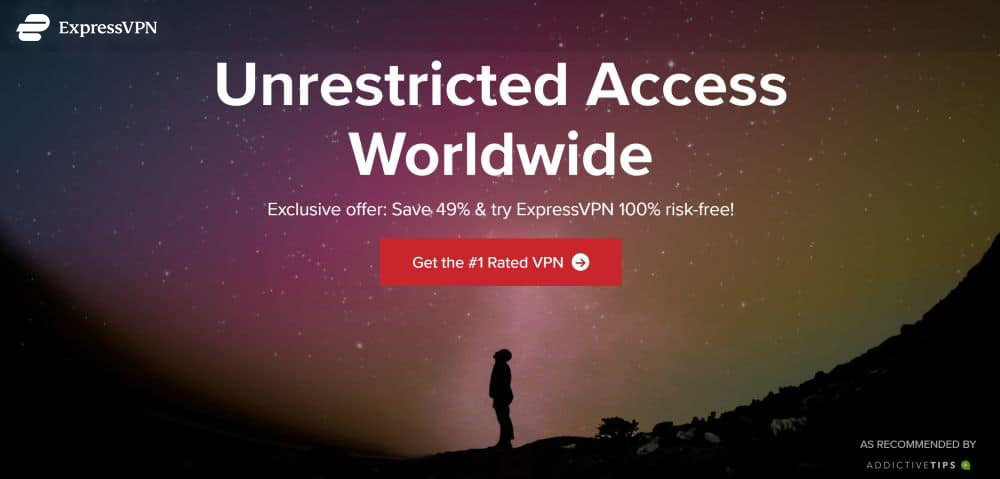 ExpressVPN is one of the fastest and most reliable VPNs you can find. It's also extremely easy to use, with lightweight apps that instantly connect you to a fast server with a single click. Use worldwide virtual IP addresses to mask your identity, break through censorship barriers, or protect your data from cyber criminals and mass surveillance programs, all on your favorite piece of hardware, including PC, Mac, iPhone, Android, and more.
With ExpressVPN, all of your data is secured with military-grade 256-bit AES encryption and backed by a strict zero-logging policy on traffic, DNS requests, and IP addresses. Information stays protected by an automatic kill switch and DNS leak prevention features, as well. All of these work together with ExpressVPN's network of over 2,000 servers in 94 different countries to give you a fast and secure connection anywhere in the world, including Asia.
For more info about this VPN and its great features, check out our ExpressVPN review.
Pros
Unblocking Netflix, iPlayer, Hulu, Amazon Prime
Fastest servers we have tested
Govt-level AES-256 encryption
No logging policy well enforced
24/7 Live Chat.
Cons
Slightly more expensive than some other options.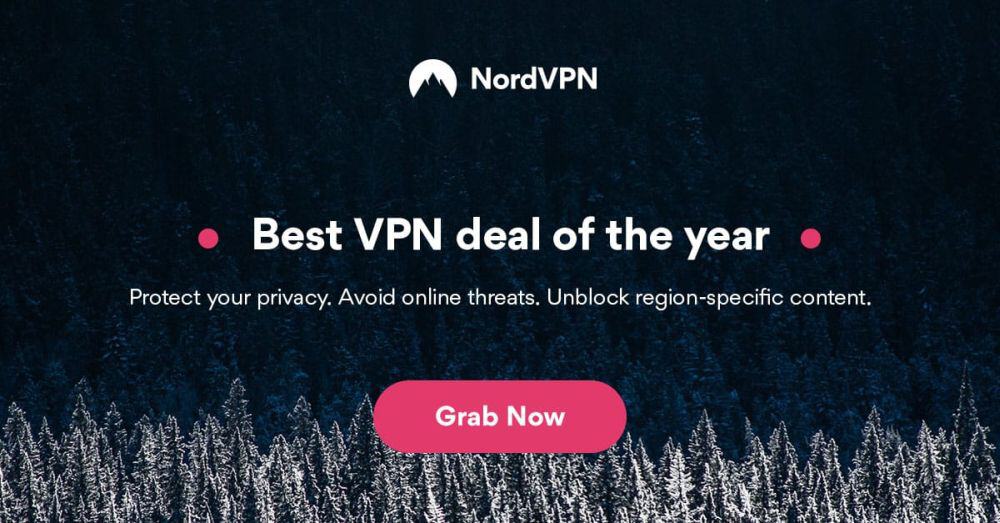 NordVPN is a popular, safe, and reliable VPN that runs an impressively large network, currently over 5,300 servers in 61 countries. Each node is available without a single limitation on speed, server switching, or bandwidth, allowing you to sign on and enjoy endless IPTV streams from any device. This massive amount of variety also allows NordVPN to offer unique features like double encryption, protection from DDoS attacks, and onion routing over VPN for added online privacy.
NordVPN's software comes with everything you need to stay safe on any device, from PC to Mac, Linux, iOS, Android, Fire TV, and more. You also get 256-bit AES encryption, DNS leak protection, an automatic kill switch, and a zero-logging policy that covers time stamps, DNS requests, IP addresses, and traffic when you join. It's extremely easy to set up NordVPN and use it on all of your devices, as well, making it the perfect choice for Perfect Player.
Learn more about the NordVPN experience in our full NordVPN review.
Pros
SPECIAL OFFER: 2-yr plan (68% off - link below)
5,400+ servers globally
DNS leak protection, kill switch
"Double" data protection
30-day money back guarantee.
Cons
Some servers can have average d/l speeds
Can't specify City or Province in App.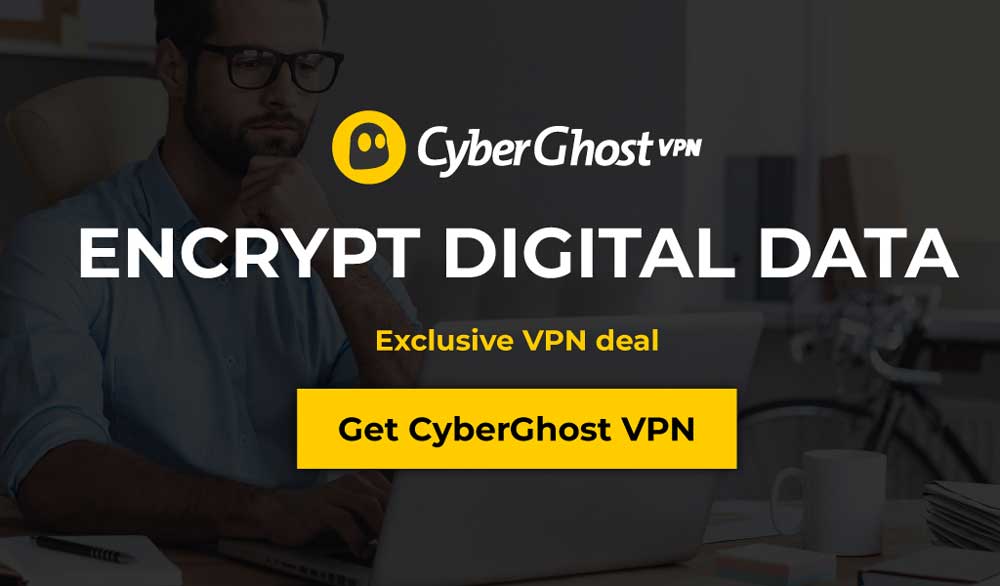 CyberGhost delivers an amazing VPN experience for newcomers and experienced privacy advocates alike. It's fast, easy to use, extremely secure, and it runs on nearly every device imaginable, from iPhones and iPads to Android devices and laptops. As soon as you sign up you'll be able to access CyberGhost's large network of over 3,300 servers in 60 countries, all with unlimited data and no restrictions on download speeds. There's no easier way to unblock sites or to enhance your privacy online, especially while streaming IPTV content.
CyberGhost's privacy features keep everyone safe with 256-bit AES encryption on all data, a zero-logging policy on traffic, time stamps, and IP addresses, and both DNS leak protection and an automatic kill switch. These features hide your identity whenever you go online, allowing you to connect with fully encrypted data and an anonymous IP address no matter where you live.
Learn more about CyberGhost's fast speeds and smart privacy features in our complete CyberGhost review.
Pros
LOW PRICE: 6 EXTRA free months (79% off - link below)
Affordable plans
Jurisdiction in Romania
No logs policy
24/7 Live Chat Support.
Cons
Doesn't unblock all streaming services.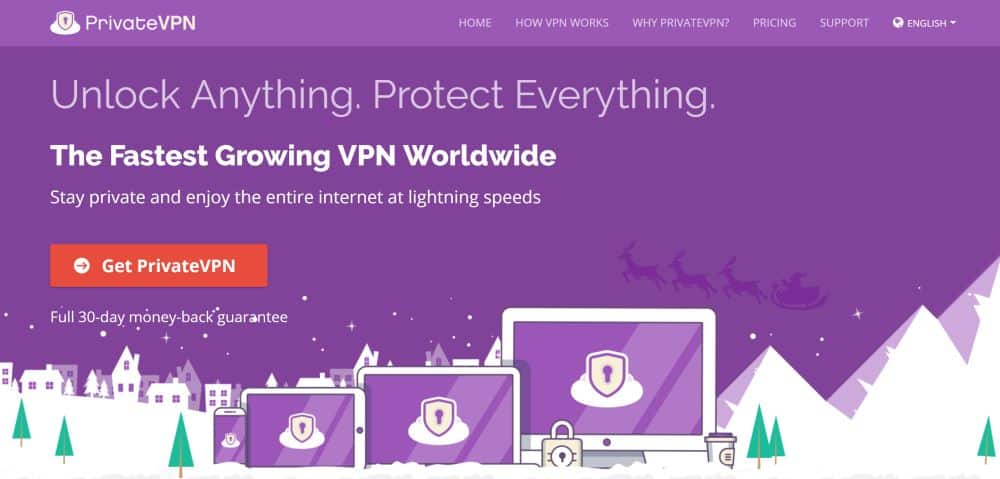 PrivateVPN is well-respected, strong, and safe VPN that makes it easy to keep your data and identity secure. With PrivateVPN running in the background, you can surf and stream with complete privacy on a wide array of devices, including PC, iOS, Android, and Mac. This is thanks to the company's lightweight and straightforward software that connects to a reliable server with just a few clicks.
PrivateVPN operates a sturdy network of about 100 servers in 59 different countries. Data is locked down and secured with strong 256-bit AES encryption to keep your connection safe, and an automatic kill switch and DNS leak protection along with a zero logging policy on all traffic ensure your privacy is never at risk. It's the perfect solution for streaming IPTV on Perfect Player, and it can keep you safe on all of your favorite devices with ease.
Read more about PrivateVPN's stellar features in our complete PrivateVPN review.
PureVPN gives users more than just a reliable VPN. The service delivers an entire suite of online security features, everything from anti-virus protection to malware shields, app blocking features, and built-in website filters. Best of all, you don't need to run separate software to access these extras. Simply install PureVPN to keep your identity hidden and your data secure, then switch on the added features as you see fit.
PureVPN provides great privacy features on top of its new extras, as well. It starts with a zero-logging policy on traffic and continues with an automatic kill switch, military-grade 256-bit AES encryption on all data, and DNS leak protection. These features work together to keep your data secure no matter where you access the internet from. And with PureVPN's self-owned network of over 2,000 servers in 140 different countries worldwide, you're guaranteed a fast connection and anonymous IP address at all times.
Setting up Perfect Player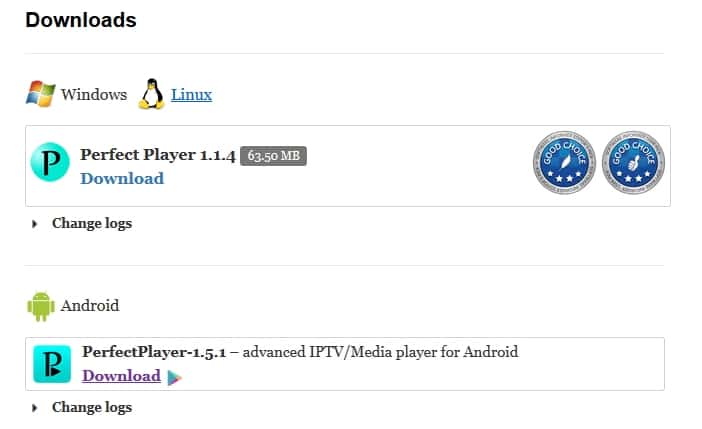 Before you can get your IPTV streams onto Perfect Player, you'll need to get the app set up on your favorite device.
Android, Android TV
If you have an Android device, such as a smartphone or a tablet, or you use an Android TV box like the Nexus Player, you can quickly and easily install Perfect Player. There's no need to sideload or hack anything, all you need to do is go to the apps store and install.
On your device, go to the Google Play marketplace and click the search bar. Enter "Perfect Player" without the quotes, then select the item marked Perfect Player IPTV by Niklabs Software. Click the install button and wait for the download to complete.
You can also go to the Google Play store on your PC and send the app to your Android device remotely. To do this, just open up a browser window and visit Perfect Player IPTV on the store. Click the green install button, choose a device, then confirm.
Fire Stick, Fire TV
Perfect Player was once available to download on the Amazon Appstore, making installation a quick and painless process. Amazon has removed it for most devices, so your best option now is to add it using your favorite sideloading method.
There are multiple ways to sideload content to Fire TV, each with its benefits and drawbacks. Which one you use it entirely up to you, but if you need help choosing, check out our guide to sideloading on Fire TV. The fastest and safest method is to use an additional Android device, preferably a smartphone, and install a free third party app.
Here are the instructions for sideloading Perfect Player on Fire TV using the apps2fire app.
Start by preparing your Fire TV to receive sideloaded content. Go to Settings > Device > Developer options and allow apps from unknown sources.
On a separate Android device, install apps2fire from Google Play. Make sure it's the one developed by Koni, as there are some copycats.
On the same device, search for Perfect Player and install it as normal.
Run apps2fire and let it create a list of your local installs.
When the scan is complete, slide the menu left and tap Setup.
On your Fire TV, go to Settings > About – Network and write down the IP address on the right.
In apps2fire, enter your Fire TV's IP address from the above step, then tap "Save". You may also need to tap "Search Fire TVs" just below that.
Go to the Local Apps tab and scroll down to the app you want to install on Fire TV.
Tap the app, then select "Install" when the window opens.
After a moment, Perfect Player will upload to your Fire TV and automatically install.
Windows, Linux
Perfect Player is available as a native Windows app, and it's known to work fine with Linux under Wine. Installation is as simple as visiting the Perfect Player downloads page and clicking the link for Windows at the top of the screen. Linux users should check out the quick guide for more instructions about using the Windows app under Wine.
How to set up IPTV on Perfect Player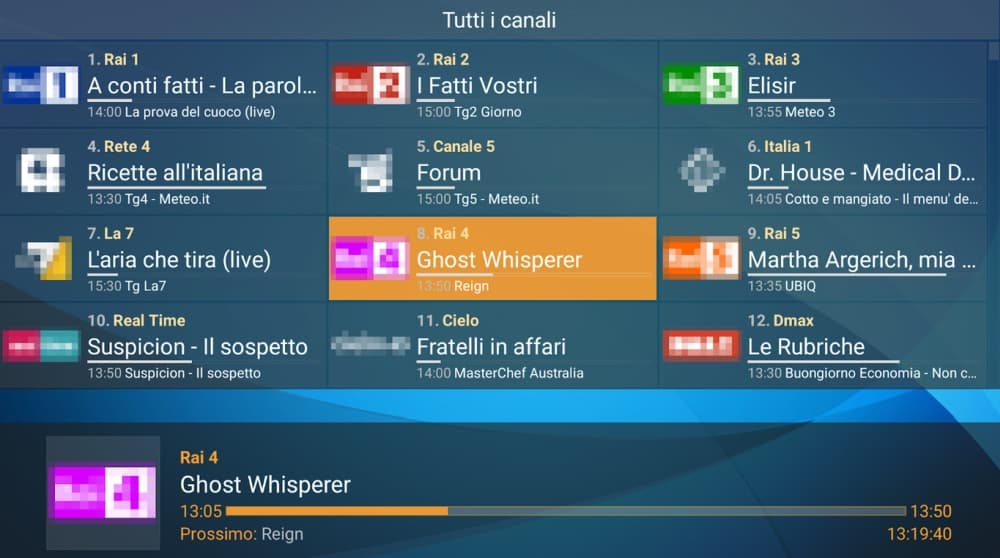 With Perfect Player installed on your device, it's time to actually add your IPTV service to the app.
We'll start by telling Perfect Player how to access your IPTV stream. Every IPTV service will be a little different, so consult their support documents and find a link to an M3U stream. It should look like an ordinary URL you enter into a web browser, only it will end with .m3u
Next, open Perfect Player and highlight the gear icon at the top menu. Select it to visit the settings screen, then choose the General tab. Click the playlist option and you'll see an empty box asking for a URL or file path. Enter the IPTV M3U link here. Give it a memorable name, then click ok to save your changes.
Back at the Perfect Player main menu, you'll see a message saying the streams are updating. Wait a few moments and your IPTV channel will show up in Perfect Player, ready to go. Later you can add alternative IPTV URLs by following the same process as above.
Using Perfect Player and IPTV with a VPN
For maximum privacy and security, you'll want to use a VPN with your IPTV stream every time you connect. It's surprisingly easy to do this, all you need is a few minutes to get things set up and ready to roll.
Step 1 – Download the VPN and connect
VPN apps are designed to be as easy to use as possible on every platform. In most cases, all you'll need to do is download a single file and activate the one-click installer. The process will remain roughly the same on every device, only with mobile apps, you may need to install it from an app store. See the steps below to get started.
In your PC web browser, sign into your VPN account.
Look for a downloads section on your account dashboard.
Select the app for your device and download it. You may be redirected to a mobile marketplace to install apps for iOS, Fire TV, or Android.
Install the app on your device and launch it.
Log into your VPN software using your login credentials.
After signing in, your VPN app should automatically connect to the fastest server available.
Leave the VPN running in the background for persistent anonymity and protection.
Step 2 – Install Perfect Player
With the VPN securing your data connection, you can now safely install Perfect Player and add your IPTV streams to it. Follow the instructions in the section above to do this, all while keeping your VPN active. Don't worry, the data encryption won't slow down or otherwise affect your streams.
Step 3 – Verify your IP address
Now that the VPN is set up and running, it's a good idea to verify that everything is working as intended. You can run a quick DNS leak test to make sure you're safe and secure behind a wall of anonymity. It only takes a second, but it's worth it!
Note which country your VPN is connected to.
Launch a web browser on the same device and go to dnsleaktest.com
Your IP address should show up at the center of the screen. Make sure it shows the country listed on your VPN app, not the country you're currently in.
Click the Standard Test button to run a quick DNS leak test.
If the test still shows the correct VPN country, you're safe and sound. Otherwise, you may need to contact your VPN to resolve a DNS leak error.
Conclusion
Perfect Player is a great alternative to Kodi and other similar media streaming apps. With just a few steps, you can even set it up to access your IPTV streams, bringing all the joys of live TV directly to your favorite device.
Got any tips on getting the most out of Perfect Player with IPTV? Let us know in the comments below!