We are reader supported and may earn a commission when you buy through links on our site.
Learn more
Kodi Alternatives: What Other Options You Have for Streaming Media
Kodi is one of the most popular pieces of software for users to organise, display, and view their media files. With support for many platforms and a flexible open source approach, Kodi has made a name for itself as the media centre of choice for many years. However, with many recent shutdowns of Kodi add-on repositories and increasing legal issues about the use of add-ons to stream copyrighted content, some users are now looking for an alternative to Kodi. In this article we'll talk about why you might want to move away from using Kodi and then recommend our top Kodi alternatives so you can organise and stream your media from the device of your choice.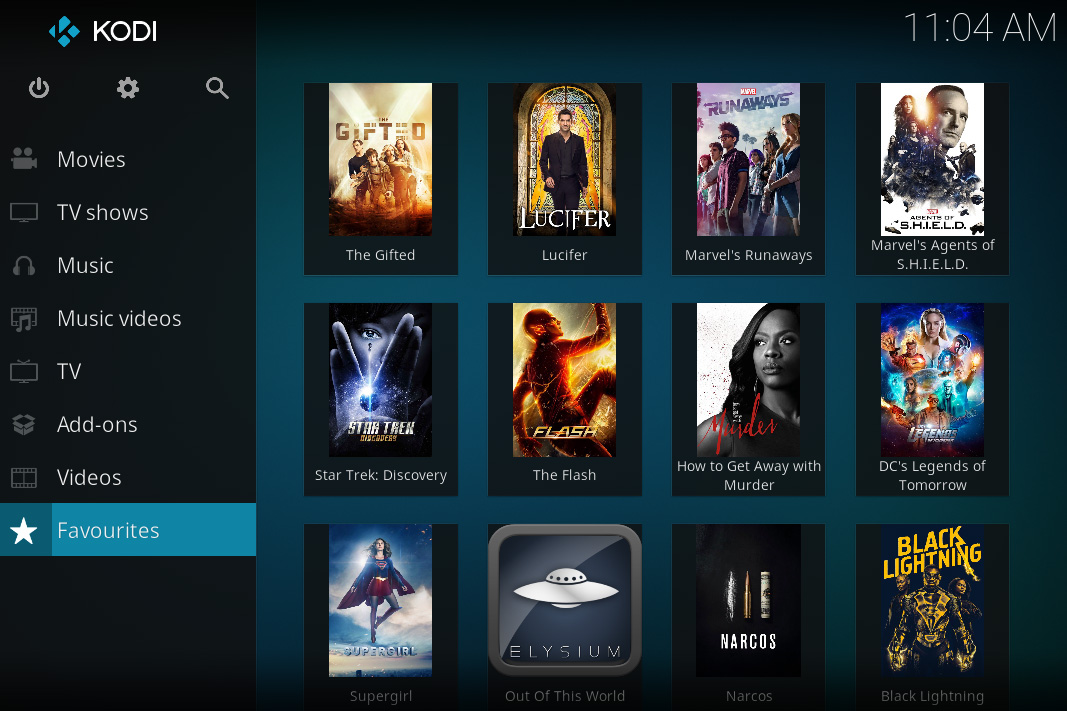 30-days money back guarantee
Why Use An Alternative To Kodi?
Kodi is a terrific piece of software, and it's one that we love here at Addictive Tips. Originally designed as media centre software for organising and displaying your audio and video files, the real strength of Kodi is in its flexibility. You can customise the software in all sorts of ways like installing skins to change the look of the media centre, or installing add-ons to give you new functions like streaming video. The software is free and is available for a big range of platforms, including low spec devices like Amazon Fire TV sticks.
However, there are some issues with Kodi. The biggest problem is that the software has gained a reputation for being linked to piracy. Although the software itself is fully legal to use and does not contain any pirated material, some of the add-ons available for Kodi allow users to stream movies, TV shows, or music for free. Because of this, Kodi has become the target of many anti-piracy measures. This means that often Kodi add-ons will stop working at some point, and the repositories where you download the add-ons are frequently forced to close.
All of this means that it can be a pain for Kodi users to find the add-ons that they want and to use the software consistently. Of course, if you just want to use the basic Kodi software with no add-ons then it still works great as a media organisation system. But if you're looking for a way to stream content as well as to organise what's on your hard drive, then you might consider using a Kodi alternative instead.
Key Features You Want In A Media Centre
If you're a Kodi user, then you'll already know some of the features that you want in your media centre software. But if you're new to media centres and you've just been keeping your files organised in folders on your hard drive or using a streaming service like Netflix, then you might not know what features you need. Here are a few suggestions for features to look for when you're choosing a media centre:
Support for a wide variety of file types. You want to be able to play back all of your video and audio files, so you want software that supports all of the formats that you use – which could include .avi, .mpeg, .mp3, .wav, .mp4, .mkv, and more.
Support for streaming. Most people these days are using streaming services to watch video and listen to music, like Netflix, Hulu, Spotify, and so on. Some media centres let you integrate streaming from these sources.
New streaming sources. Another option is to use grey-legal streaming sources like you'll find in many Kodi add-ons. These let you watch movies and TV shows for free, but using them may carry some legal risks. It's up to you to decide if that's something you're interested in.
Ability to add new functions. One of the great things about Kodi is that you can customise the software by adding the new features that you want. Most media centres, however, are not so flexible and don't let you add new functions.
Available for different platforms. You might install media centre software on your PC, games console, phone, or smart TV. You'll need to find software which supports your platform of choice.
Why Use A VPN With Media Centre Software
Before we get into details of the Kodi alternatives, we should discuss the importance of using a VPN for your media centre. Many Kodi alternatives, like Kodi itself, have options available which you can install to stream media like TV shows and movies for free. This can get you into legal trouble if your ISP finds out that you are streaming content using illegal services.
For this reason, we recommend that media centre users install a VPN. This will encrypt all of the traffic coming from your media centre so that your ISP and law enforcement cannot see what sites you are visiting or whether you are streaming or downloading content. This helps to keep you safe when you use your media centre and to avoid and legal issues.
IPVanish is a strong choice for users who are looking for more advanced options in their VPN. As well as fast connections and good security, the IPVanish software shows you a detailed look at all of the data flowing in and out of your device through its graphical user interface. There are options within the advanced section of the software for advanced functions like a kill switch, DNS leak protection, periodic IP address change to keep your IP address as hidden as possible, and DNS configuration so that you can set up your own DNS servers if you want.
The connections from IPVanish are really speedy and are perfect for media centre users thanks to their speeds. There is also excellent security including the use of 256-bit encryption and a no logging policy. The server network is large and covers more than 1000 servers available in 60 different countries, making it easy to get around region locks. The software is available for devices running Windows, Mac OS, Linux, and Android.
If you are a regular reader of AddictiveTips, you'll know that we recommend IPVanish as the top VPN provider for Kodi. Our recommendation similarly stands for each of the following Kodi alternatives listed below. Read our full IPVanish review here.
IPVanish offers a 7-day money back guarantee which means you have a week to test it risk-free. Please note that Addictive Tips readers can save a massive 60% here on the IPVanish annual plan, taking the monthly price down to only $4.87/mo.
Top Alternatives To Kodi
Streaming services offer much, but often fail to deliver. When the UX leaves something to be desired or the quality of the streams themselves, it can be frustrating to wade outside of the familiar waters of monolithic platforms like Kodi. Luckily, we've done the hard work for you, and have rounded up the best alternatives available.
Terrarium TV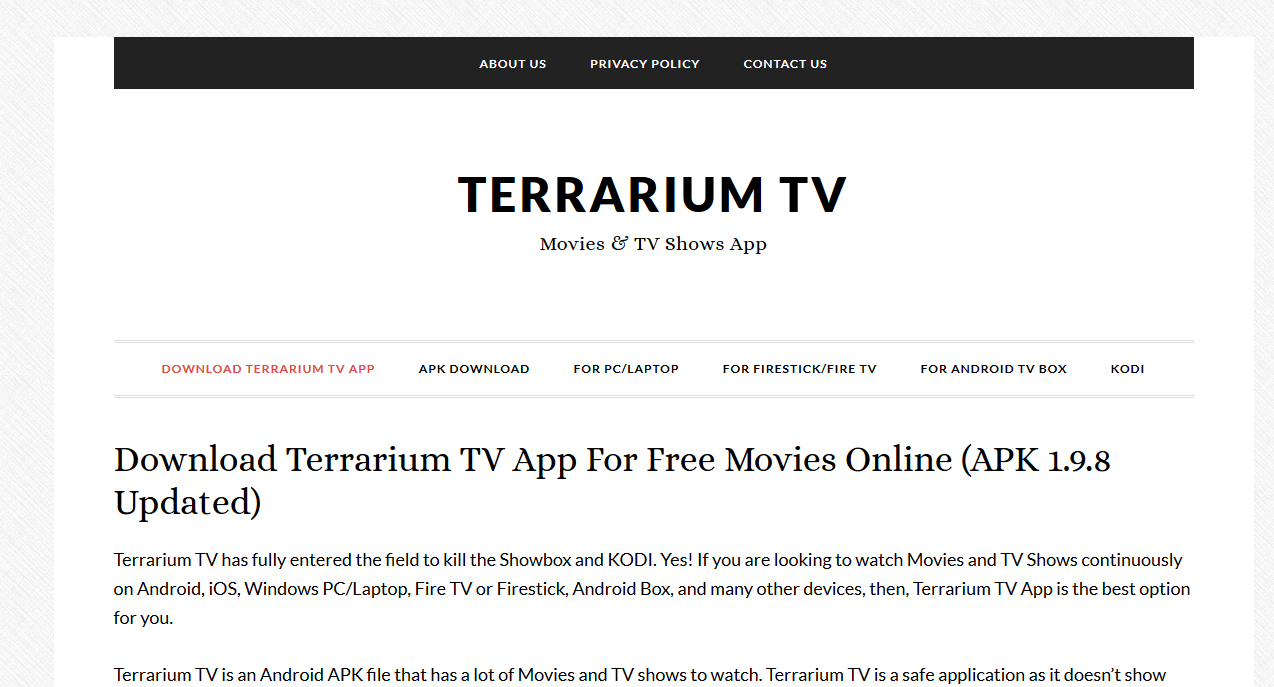 Terrarium TV is a newer software that's available for Android and is similar to Kodi in many ways, but somewhat simplified. Instead of having to install add-ons, it comes ready to use with the ability to watch a whole lot of TV shows and some movies too. When you open up the app, you immediately see thumbnails for all the most popular current shows, and you just have to click to start watching.
Like other grey-legal streaming services, Terrarium TV does not actually host any of the videos that it shows. It just links to other sites on which episodes of the show are hosted, and organises these links into an easy to use format. This means that the episodes do not always stream fully reliably and can have buffering issues because the hosting site is too slow. However, there are advantages of this method like the common availability of high definition videos, even up to 1080p.
There isn't a lot of flexibility in Terrarium TV as you can't modify the software or add new features. However, if you're on Android and you want a free, easy to use TV streaming service which doesn't require any technical knowledge or set up, then Terrarium TV is a great choice.
Find it at https://terrariumtvappdownloads.com/
Plex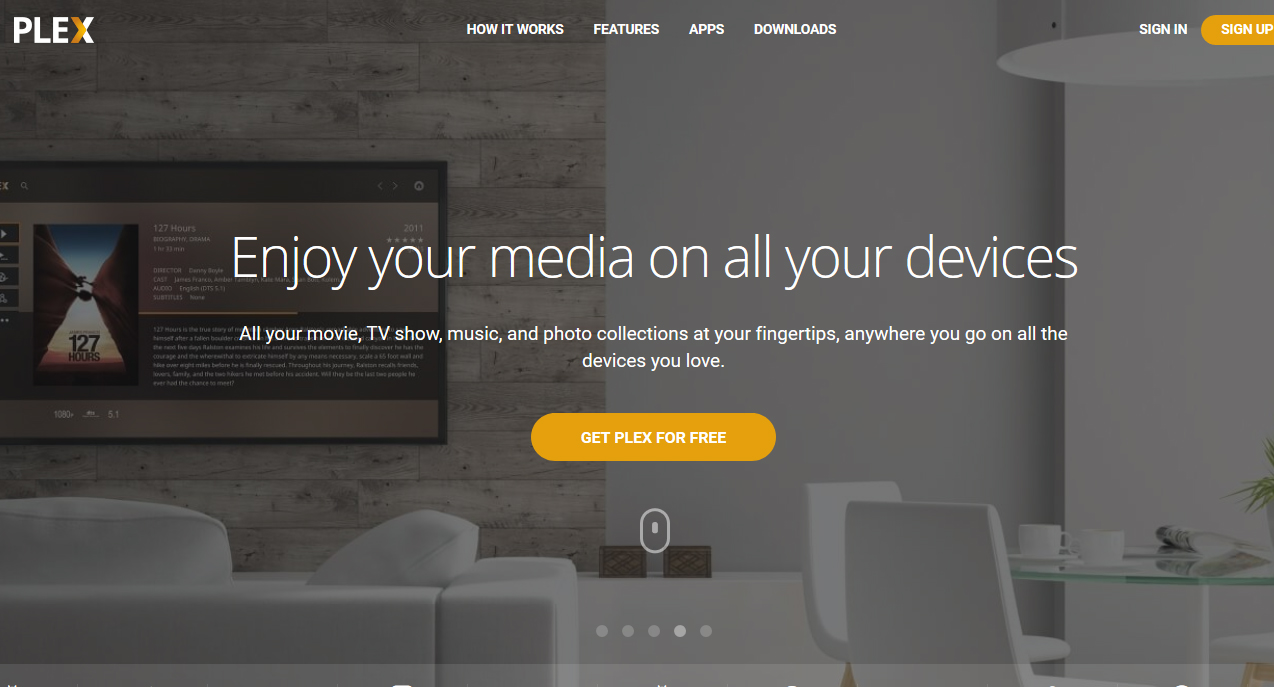 Plex is a big name in media player software, and it's popular for a good reason. It has both a free and a paid version so you can choose the level of investment that you want to make based on your particular needs. The software is available for a range of platforms including Windows, Mac OS X, iOS, and Android, as well as some support for Linux, Windows phone, Roku, Android TV, Xbox, and PlayStation.
Like Kodi, Plex is terrific for playing the media that you already have stored on your hard drive and it operates through an attractive and well designed user interface. You can add "channels", which is Plex's name for add-ons, that give you new functionalities like streaming video and audio content from various sources.
The real unique selling point of Plex is its server function. You can set up Plex as a media server, for example on your desktop at home. Then, when you're out and about you can use Plex on your phone and connect to your Plex server at home. This means that you can watch any of the videos from your desktop on your phone, even if you're elsewhere in the country or in the world. This requires a bit of technical knowledge to set up but is a great function for users who have large media libraries that they want to be able to access from anywhere.
Find it at https://www.plex.tv/
Streamio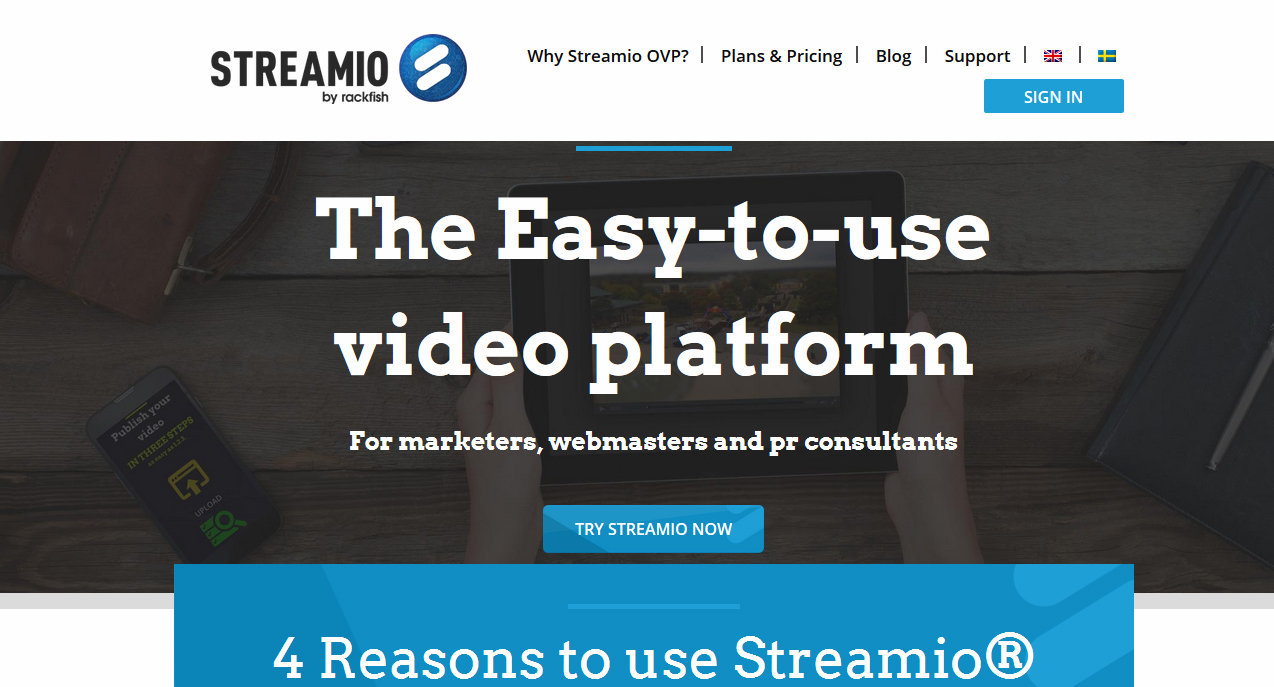 A newer but also popular all in one media centre is Streamio. It is available for Windows, Mac, and Linux, and can be used to both play videos from your hard drive and to stream live TV services. There are official add-ons available to watch services like YouTube and WatchHub, and unofficial add-ons which are developed by the community to access services like Netflix and Twitch. The add-ons have great potential to add new functions to the software, however, currently there are not many of these add-ons available.
One nice feature of Streamio is that it makes it easy to discover new shows or movies to watch, as the content can be organised by category, genre, rating, and so on. There are also neat features like notifications when a new episode of a show you're watching comes out, tracking of your progress watching a show or film, and recommendations for new things to watch based on your viewing habits.
Streamio has the potential to be a great replacement for Kodi, however, currently it is still in its early stages and can only play content from a much more limited range of services than is possible through Kodi add-ons.
Find it at https://www.streamio.com/streaming/
Popcorn Time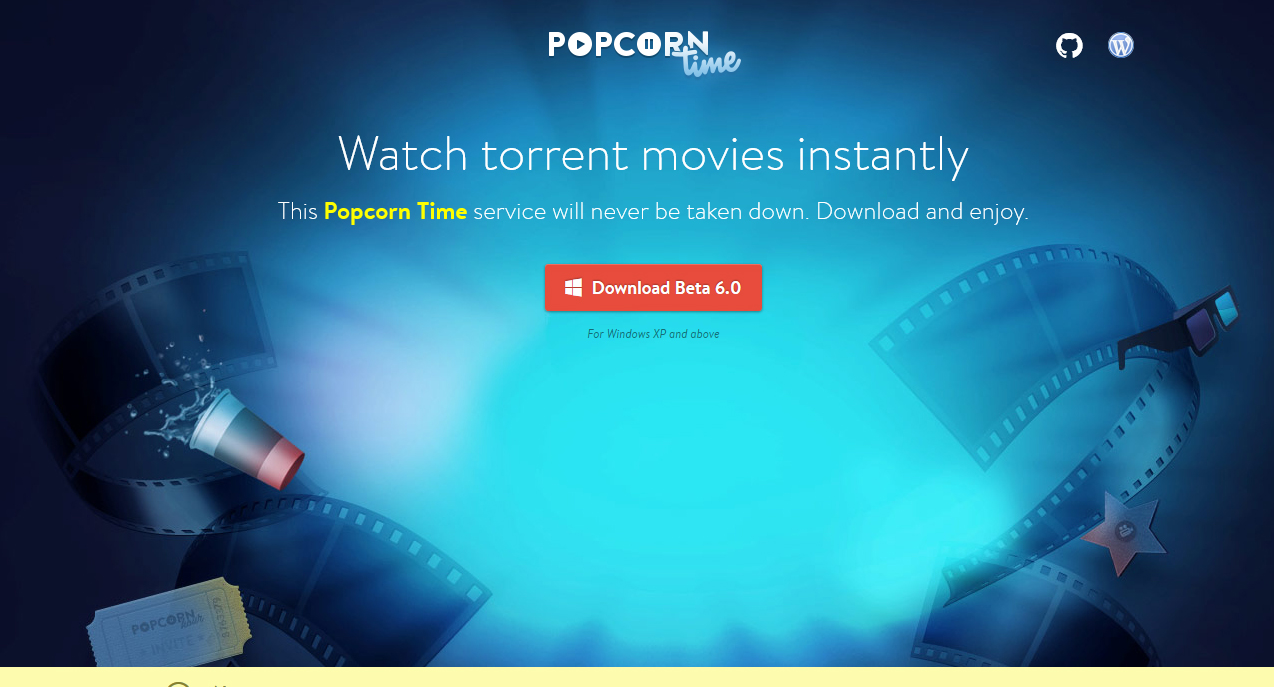 If you love the speed and wide range of content that is available through torrents but want the convenience of a user interface that lets you stream movies and TV shows, then you can try out Popcorn Time. This is a cross between a BitTorrent client and a media centre streaming service, as it uses torrents to stream the content that you want. The experience is very slick and tends to operate really well, especially for watching popular new shows and movies. There are many Popcorn Time users out there so you'll usually have no problem connecting to seeders for whatever you want to watch.
The disadvantage of using Popcorn Time is that using torrents to view copyrighted content like movies and TV shows is extremely risky. Most ISPs keep a careful eye out for people using torrents on their networks and will quickly detect if you are using torrents to access copyrighted content. You could then be hit with a fine or be kicked off your ISP's network. If you're going to use torrents through Popcorn Time, it's absolutely essential that you use a VPN to protect yourself.
Find it at https://popcorn-time.to/
Emby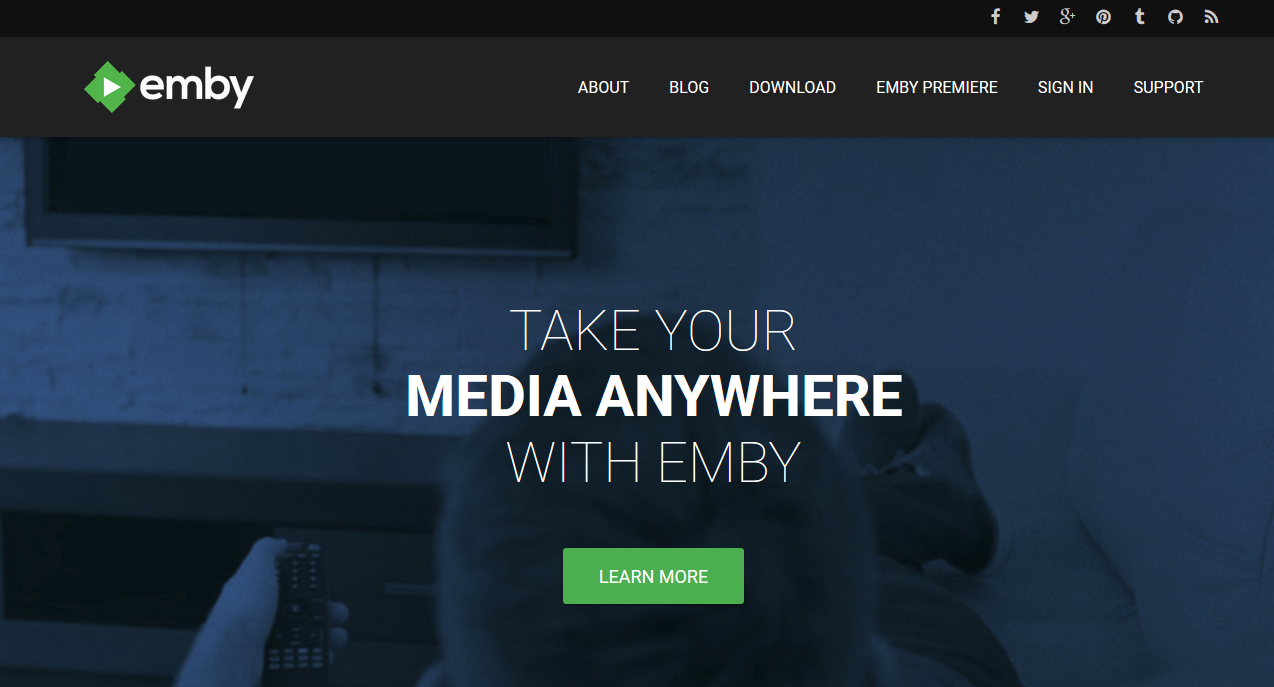 Emby is an open source project which acts as a media server and media player. The media server software is available for Windows and Linux and the player software can be accessed using either a web interface or through a plethora of devices like Android, iOS, sRoku, Amazon Fire TV, Chromecast, Apple TV, some smart TVs and some video game consoles. Like Plex, this is a great solution if you have lots of media files on your desktop machine at home that you want to be able to access from your mobile device while you are travelling.
There is a free version of Emby, but you'll need to pay a subscription fee for access to the more advanced features. The advanced features you can access include the use of live TV, a variety of parental controls, cloud sync to keep your media backed up, and mobile sync to allow you offline access to your files. There isn't an option to install new add-ons, but if you just want a way to serve and access your existing media files then Emby is worth a try.
Find it at https://emby.media/
MediaPortal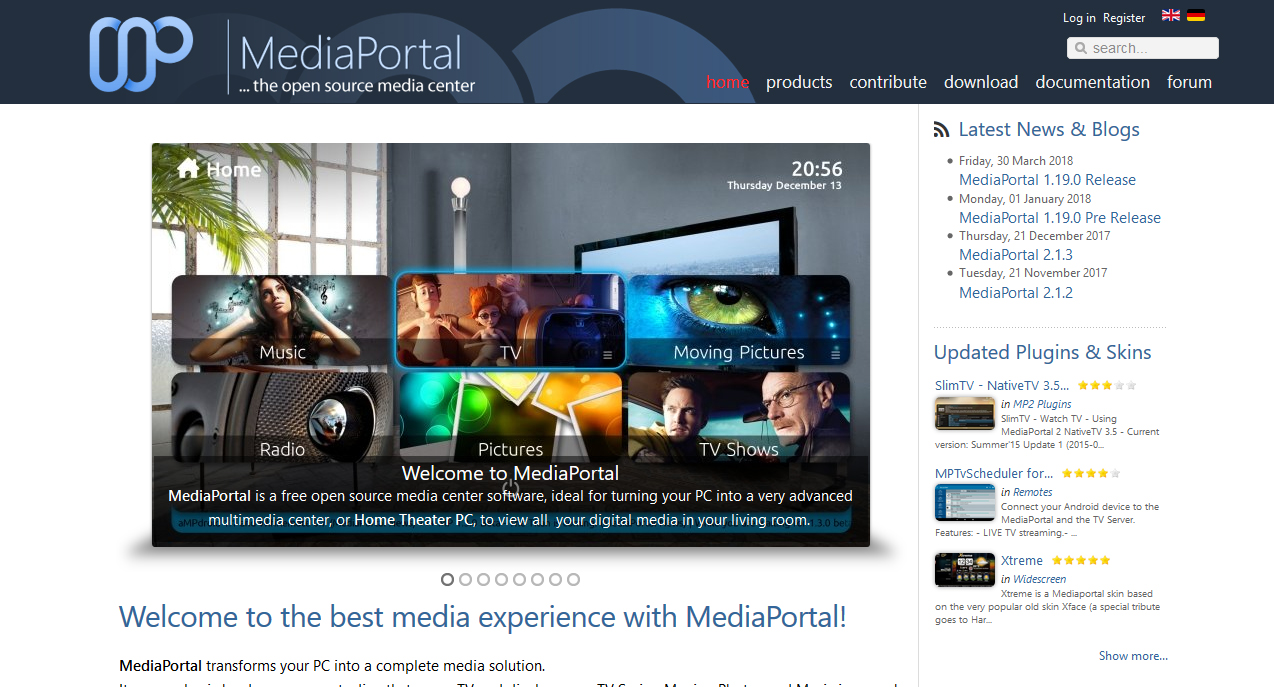 Finally, one similar program to Kodi that you might want to use is MediaPortal. This software for Windows is designed to turn your PC into a fully HTPC experience. It is particularly good for users who want live TV options and who want to be able to record shows like a TiVo. If you use a TV tuner and you want to find media centre software that is compatible, then MediaPortal is your best choice.
Although the software itself is only available for Windows, there are remote control apps available for iOS and Android, so you can use your phone as a remote for your PC. This is perfect if you have a setup with your PC plugged into a TV screen and you want to be able to watch from your sofa. There are also a small number of plugins available for the software that let you do things like watch YouTube videos or listen to the radio, and there are a selection of skins so that you can change the way that the interface looks to your taste.
Find it at https://www.team-mediaportal.com/
Conclusion
The Kodi media centre software is terrific, being both functional and flexible with the option to install add-ons. These add-ons turn the Kodi software from something that simply plays local media into a fully fledged all in one system that can play from streaming services and let you watch new movies and TV shows. However, the popularity of these add-ons has also lead to many anti-piracy lawsuits and legal threats against add-on developers and the repositories that host them. This means that it is less convenient to use Kodi than it used to be, as add-ons and repositories often stop working.
For this reason, many people are looking for an alternative to Kodi. Depending on your particular needs, you might try out any of the alternatives that we've suggested above. Some are compatible with a wide range of operating systems, while others only work on a specific platform like Android or Windows. Like Kodi, many of these alternatives can also be customised by installing add-ons, however, the selection of add-ons available is smaller than in Kodi. Others have unique features of their own like media server options so you can access your media files even when you're travelling.
Have you tried out any of these media centres? How was your experience with them? Do you think you'll switch over from Kodi to one of these programs instead? Let us know what you think in the comments below.