We are reader supported and may earn a commission when you buy through links on our site.
Learn more
TVCatchup.com Kodi Add-on: Watch British TV and All Major UK Channels
The TVCatchup.com add-on for Kodi is a great little add-on for all fans of British TV. It has all the major UK channels laid out in a simple fashion. We'll show you step by step how to get it and install it and then we'll do a tour of the add-on and see what it has to offer. We'll also explore the pros and cons of the add-on and look at a few other add-ons that might appeal to you if you like TVCatchup.com.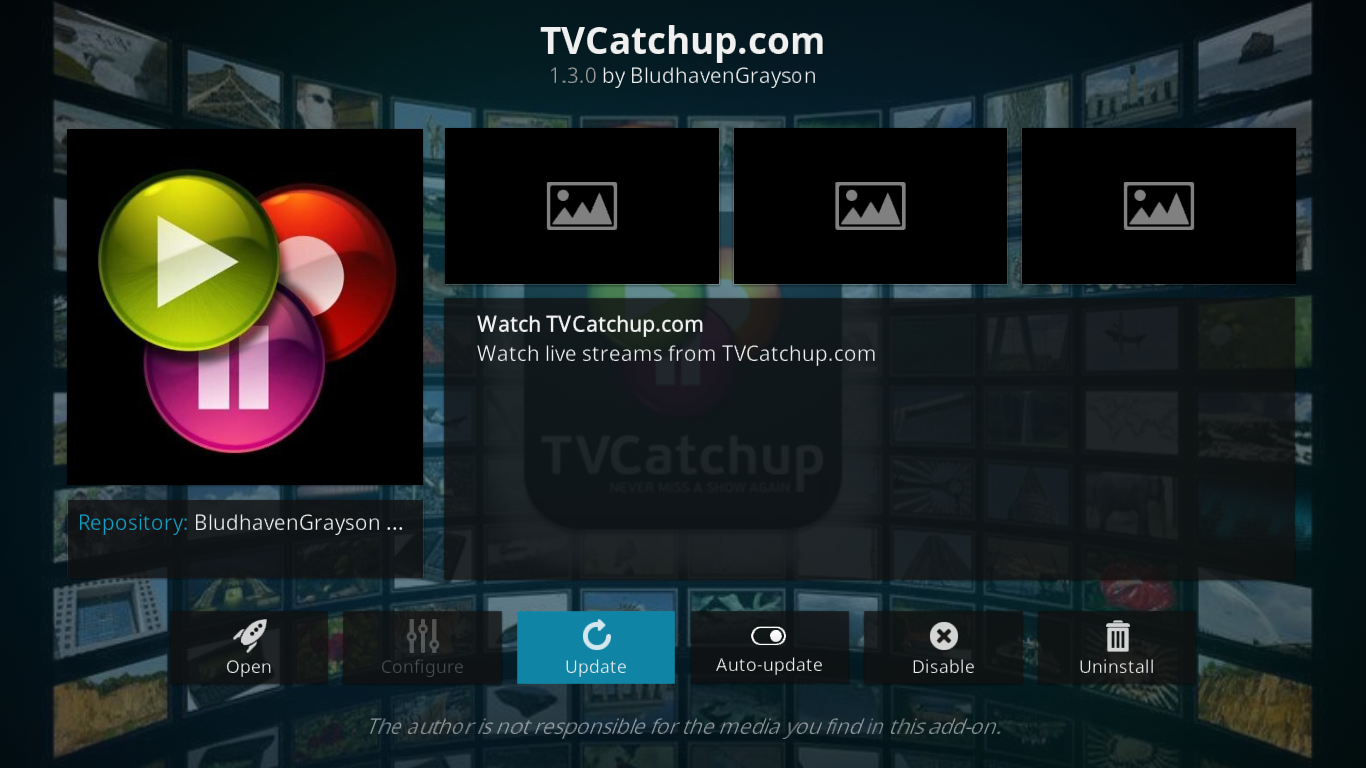 30-days money back guarantee
For the Best Protection While Using Kodi – Use a VPN
Whenever your Internet Provider suspects you might be violating their terms and conditions—which they could as they could be monitoring your activity, they might send you copyright infringement notices, throttle down your speed or simply interrupt your service. A VPN will prevent your ISP from seeing what you're doing by encrypting your data. Furthermore, using a VPN will let you access geo-blocked content by spoofing your location.
When choosing amongst the VPN suppliers—and there are quite a few of them out there, you should consider a few important factors such as fast connection speeds to avoid buffering, no-logging policies to protect your privacy, no usage restrictions to access any content at full speed and software that is available for all your devices.
The Best VPN for Kodi: IPVanish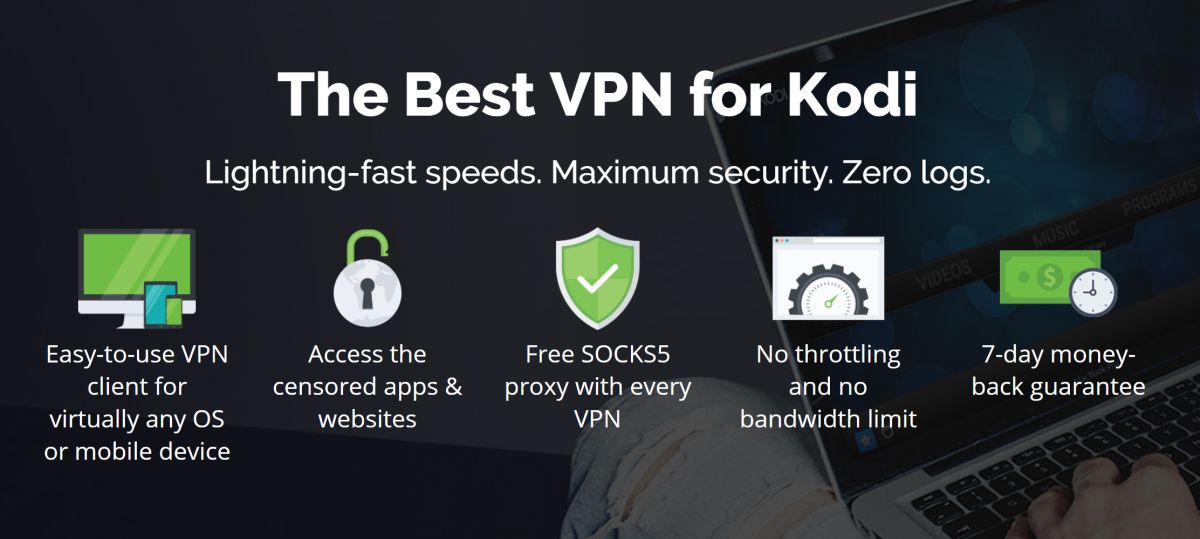 We've tested many VPN and, for Kodi users, we recommend IPVanish. With a worldwide network, no speed cap or throttling, unlimited bandwidth and unrestricted traffic, a no-logging policy and client software available for most platforms, IPVanish matches all our requirements.
IPVanish offers a 7-day money back guarantee which means you have a week to test it risk-free. Please note that Addictive Tips readers can save a massive 60% here on the IPVanish annual plan, taking the monthly price down to only $4.87 per month.
Installing the TVCatchup.com Kodi Add-on
Installing the TVCatchup.com add-on for Kodi is somewhat different from what you might be used to if you've previously installed other add-ons. While we install most add-ons from a repository, we install this one from within another add-on: Indigo.
The Indigo add-on is a multi-purpose add-on whose primary goal is to keep you Kodi installation clean. It's got a combination of cleanup and maintenance tasks as well as a nice package installer built right into it. If you want to know more about Indigo, we've recently published a great article about it: How to Install the Indigo (Fusion) Installer on Kodi.
Here's what we'll need to do to install the TVCatchup.com add-on. First, we'll install the new Fusion repository after configuring the proper installation source. We'll then install the Indigo add-on. Afterwards, we'll use the Indigo package installer to install the actual TVCatchup.com add-on. There are quite a few steps but if you follow them carefully, you'll install the add-on in no time. Let's go!
Before you begin, make sure to enable Unknown Sources in Kodi. If you've installed other add-ons before, chances are they already are. To verify that, from the Kodi home screen, click the Settings icon (the little gear icon at the top left), click System Settings first and then Add-ons on the left pane and make sure the switch next to Unknown Sources is on. When on, the switch will be white.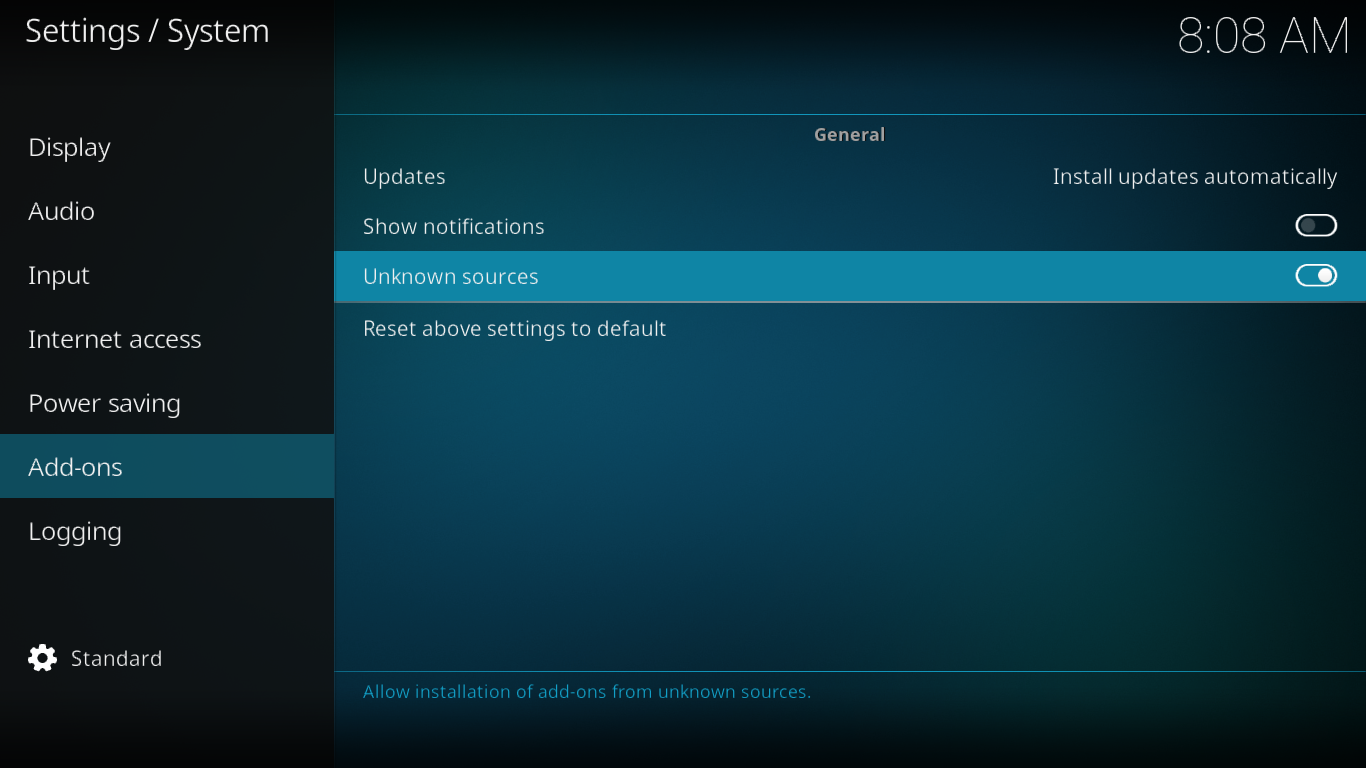 Step 1: Adding the Installation Source
From the Kodi home screen, click the Settings icon (the small gear at the top left) and then File Manager. From the file manager screen, double-click Add-Source in the left pane.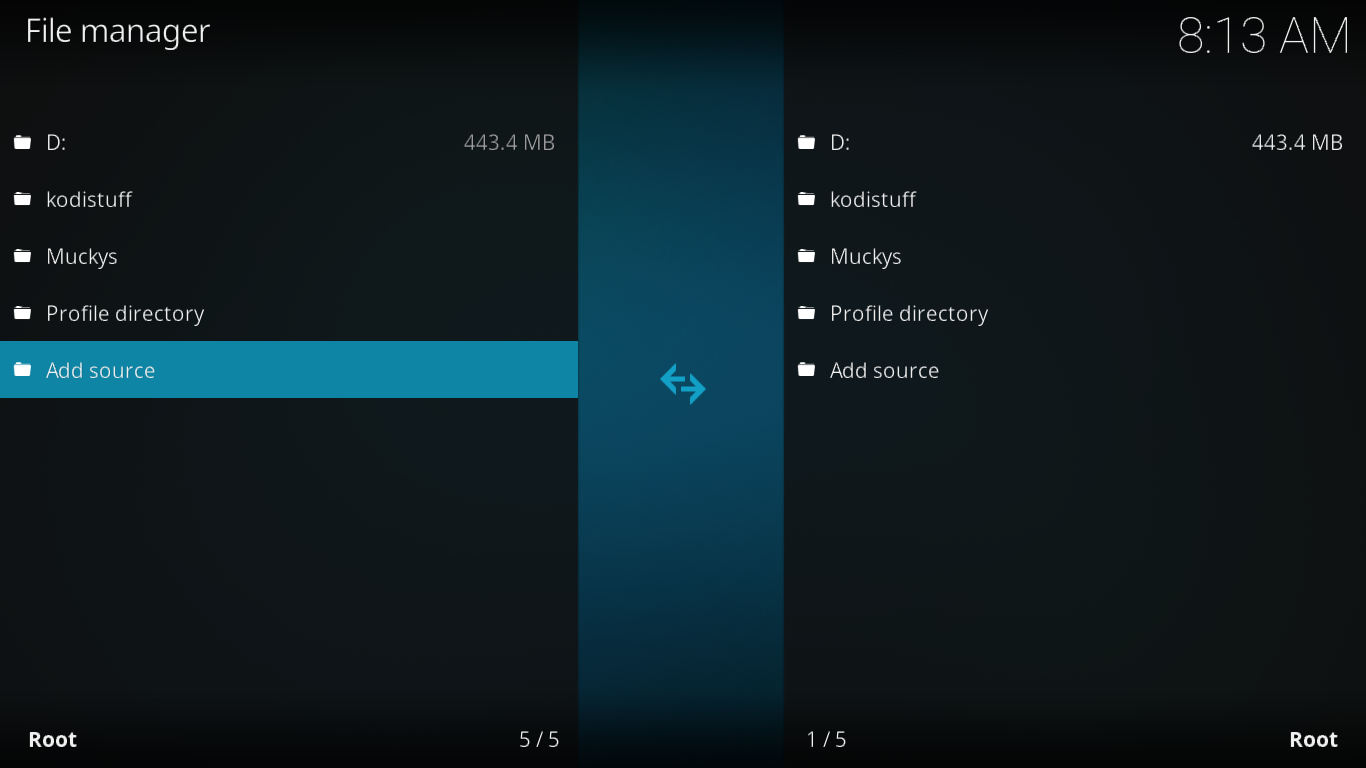 Click None, enter the source path exactly as follows: "https://fusion.tvaddons.co" (without the quotes) in the box at the top of the screen and click OK.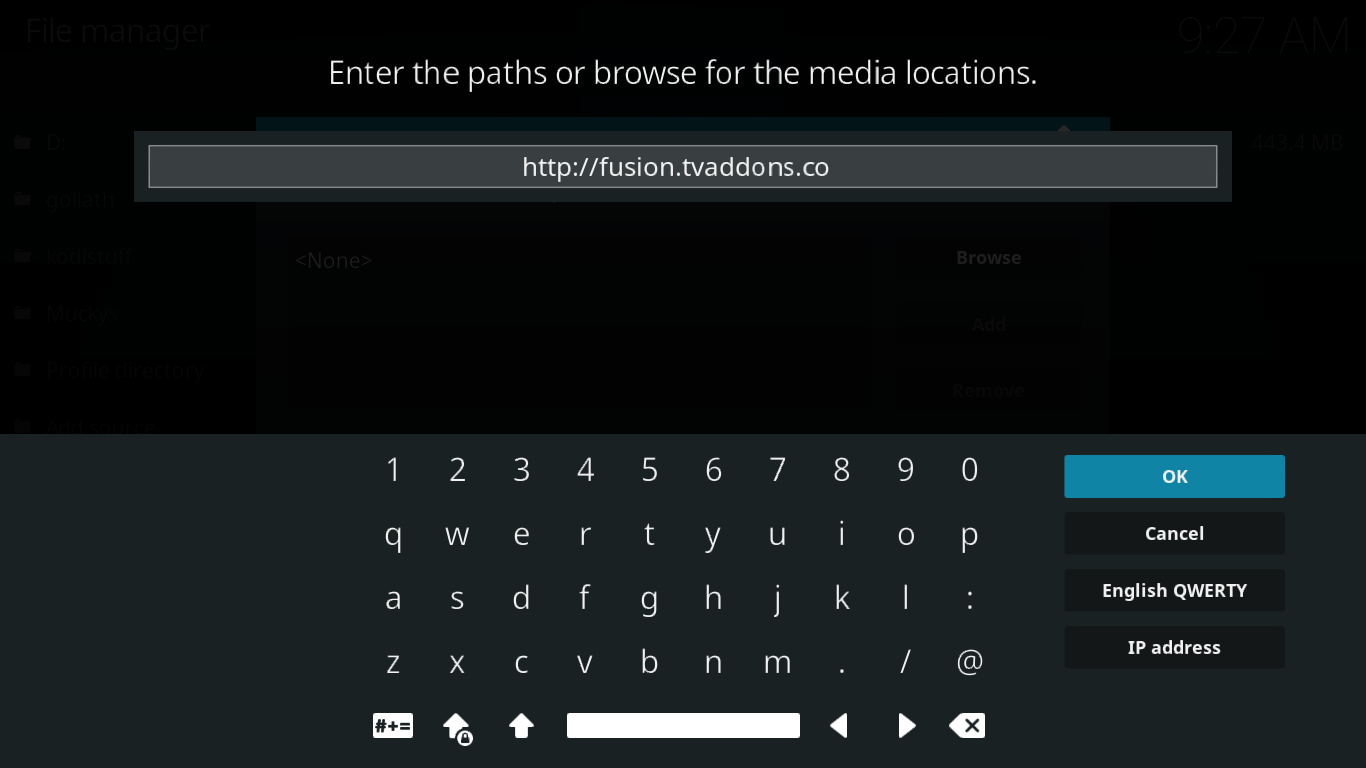 Make sure you enter a name for this source in the appropriate field (I named it NewFusion) then click OK.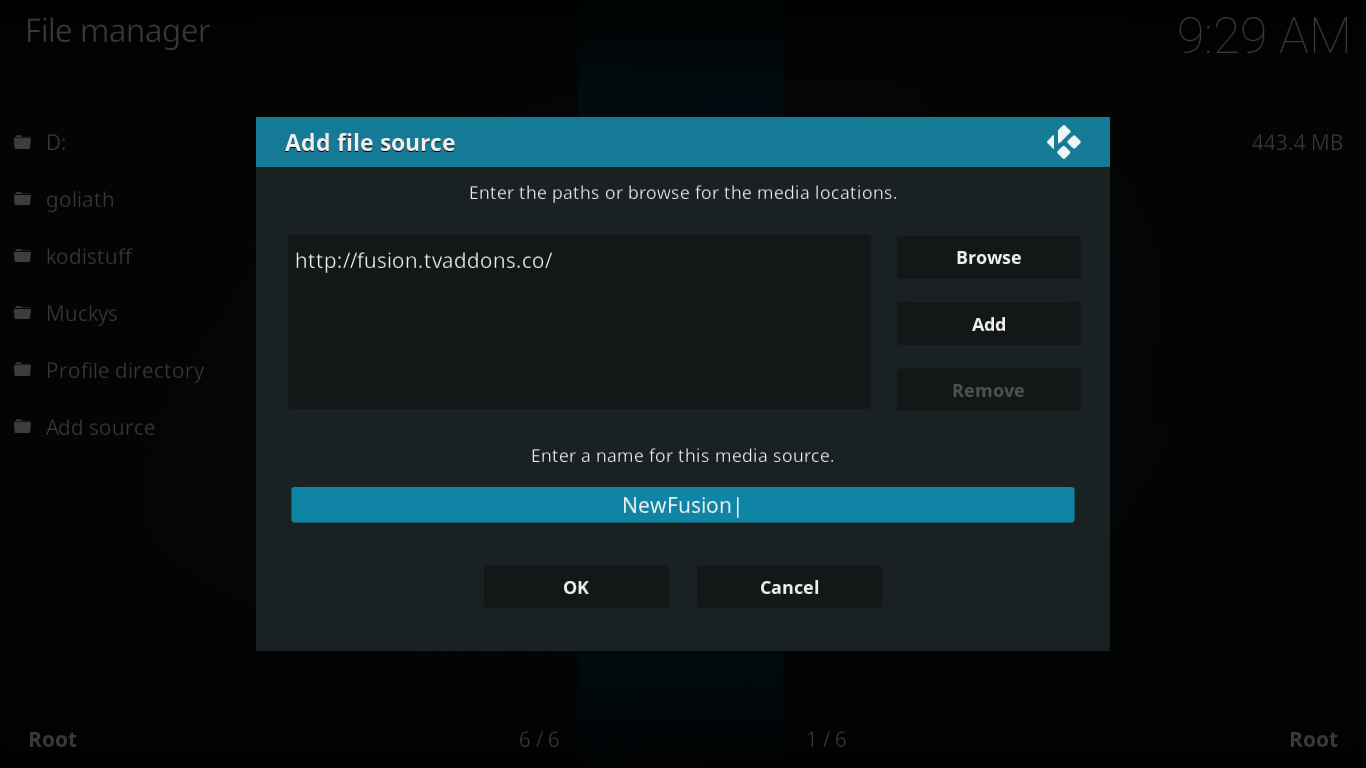 Step 2: Installing the New Fusion Repository
After disappearing earlier this year, the Fusion repository is back in a brand-new location. You'll find several add-ons in this repo, including the one we're currently seeking: Indigo.
From the Kodi home screen, click Add-ons in the left pane and then click the Package Browser icon (the little open box) at the top left of the screen.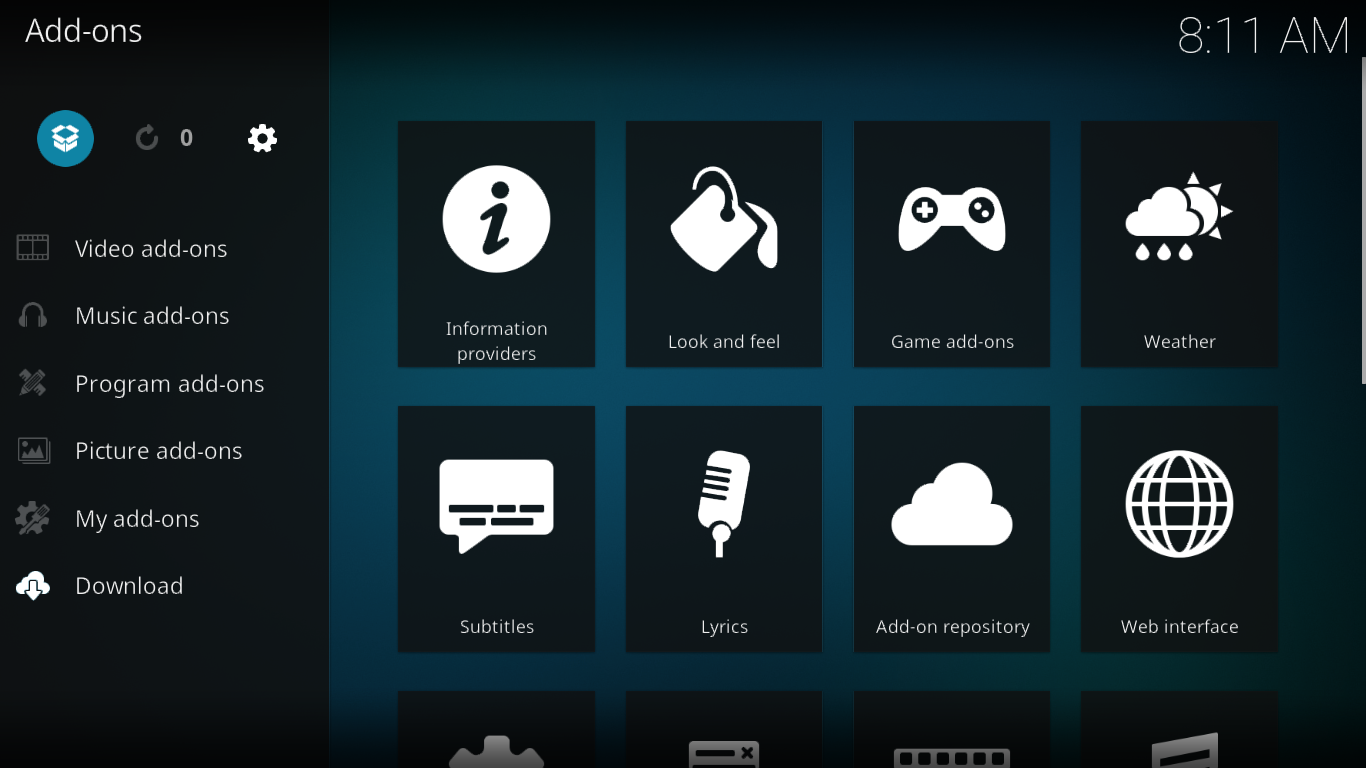 Select Install from ZIP file then, on the next screen, select the source we just added (NewFusion).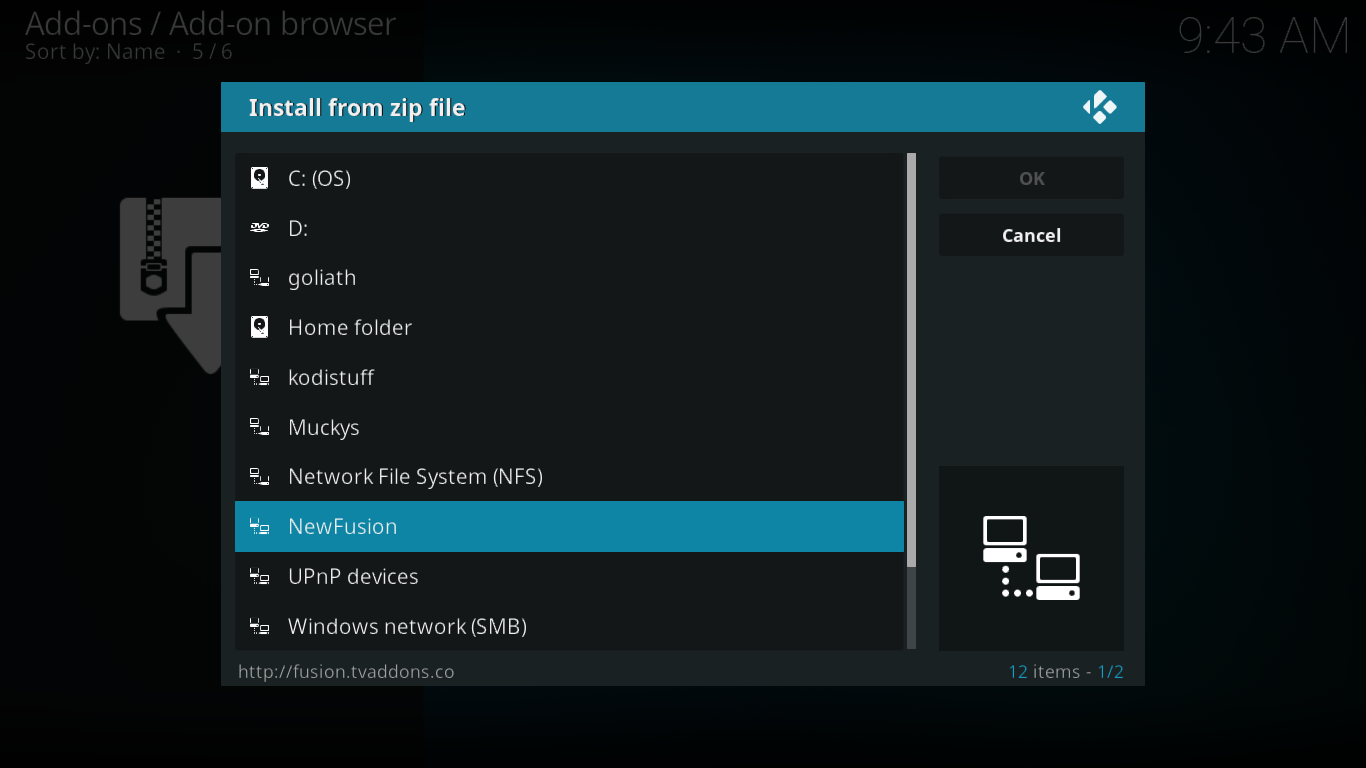 Click Begin-here first and then plugin.program.indigo-X.X.X.zip to start the installation.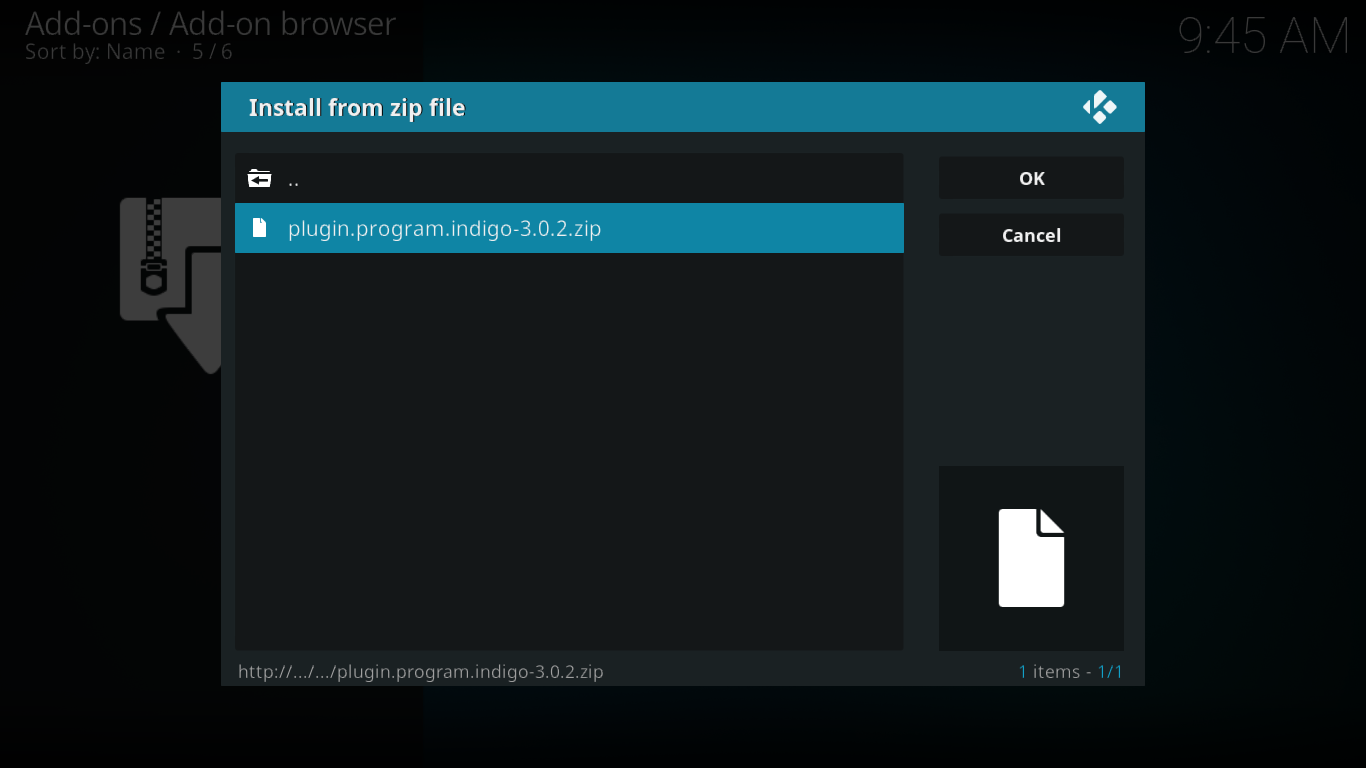 It takes a while but after a few moments, a message at the top right of the screen will confirm the successful installation of the Indigo add-on. We're now ready for the next step.
Step 3: Installing the actual TVCatchup.com Add-on
From the Kodi home screen, click Add-ons on the left pane. Then, click either Program add-ons or Video add-ons, find the Indigo add-on Icon and click it.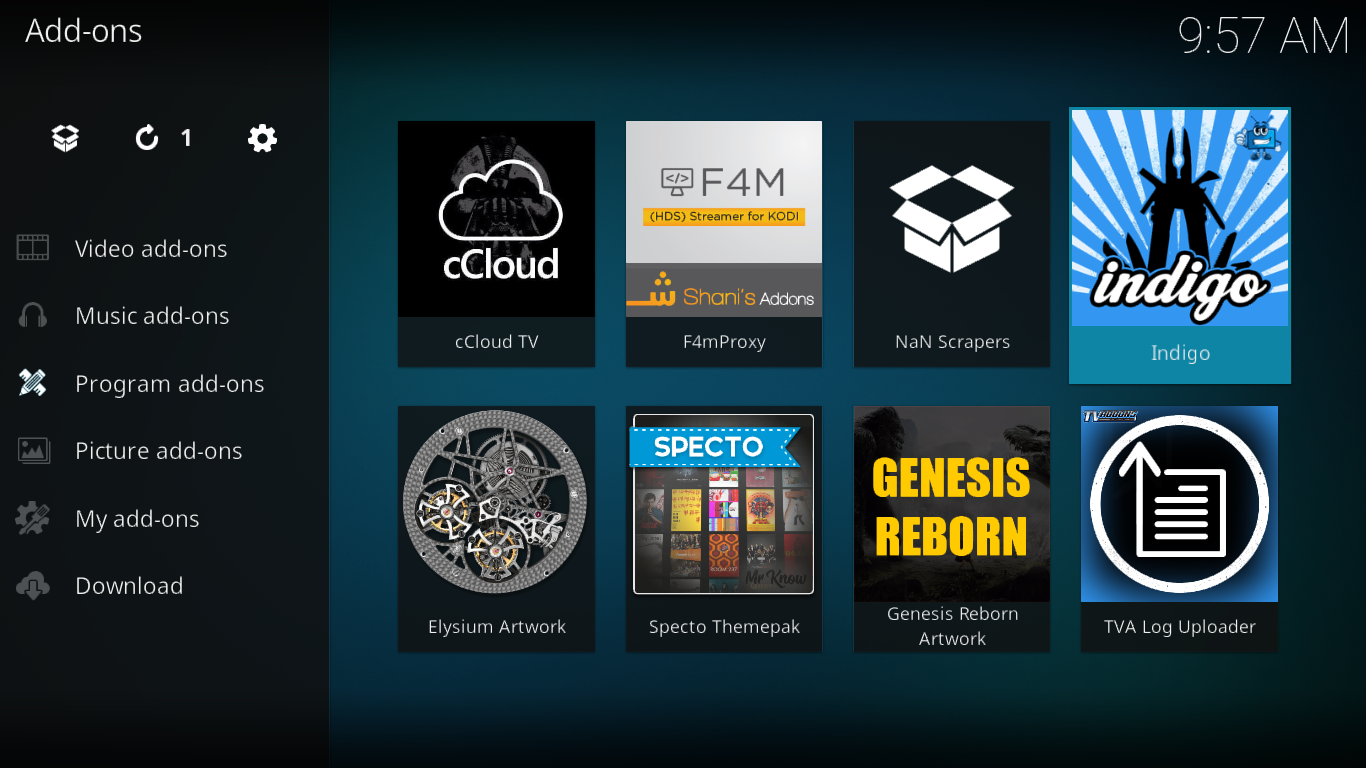 The first time it is run, the Indigo add-on installs a few extra components and then shows its main menu.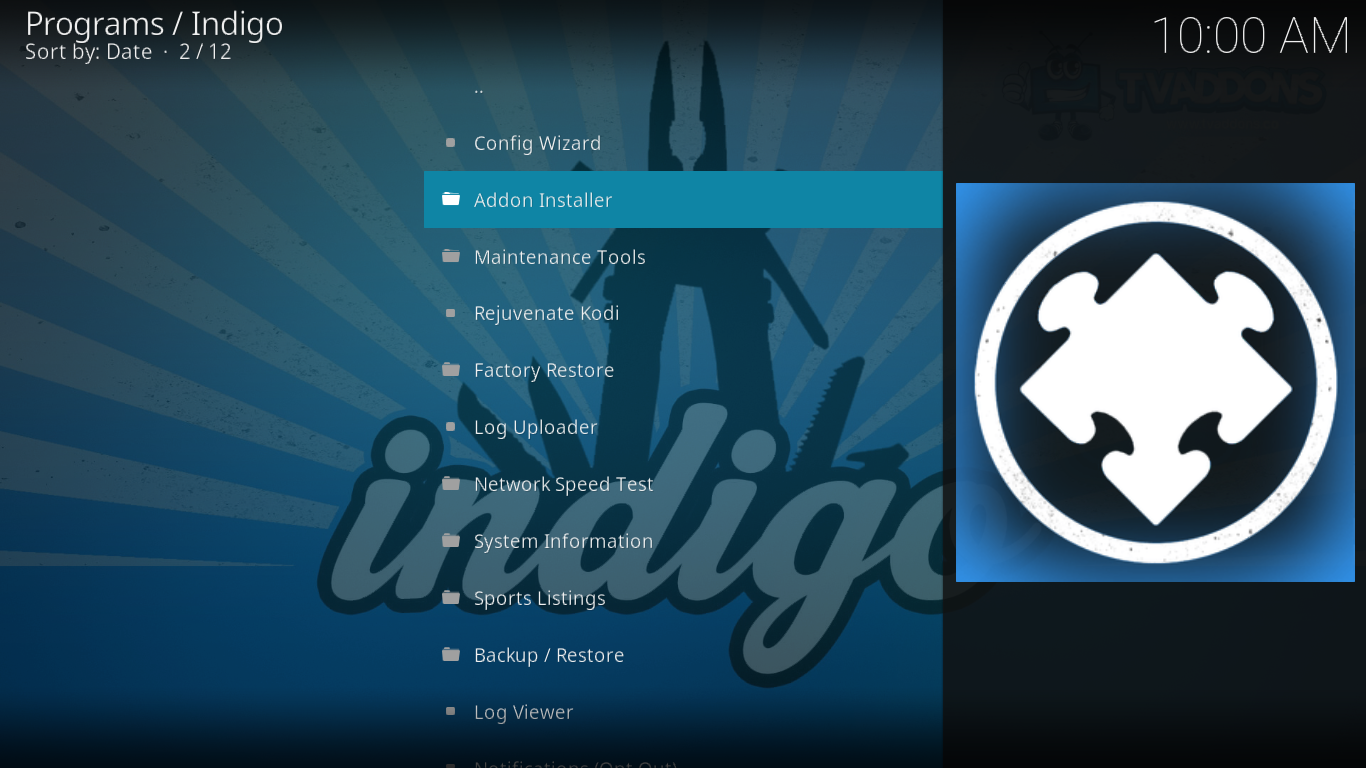 The TVCatchup.com add-on is installed from the Indigo Addon Installer so let's click that option from the main menu. Then, click Video Addons, then "T". Find the TVCatchup.com add-on in the list and click it.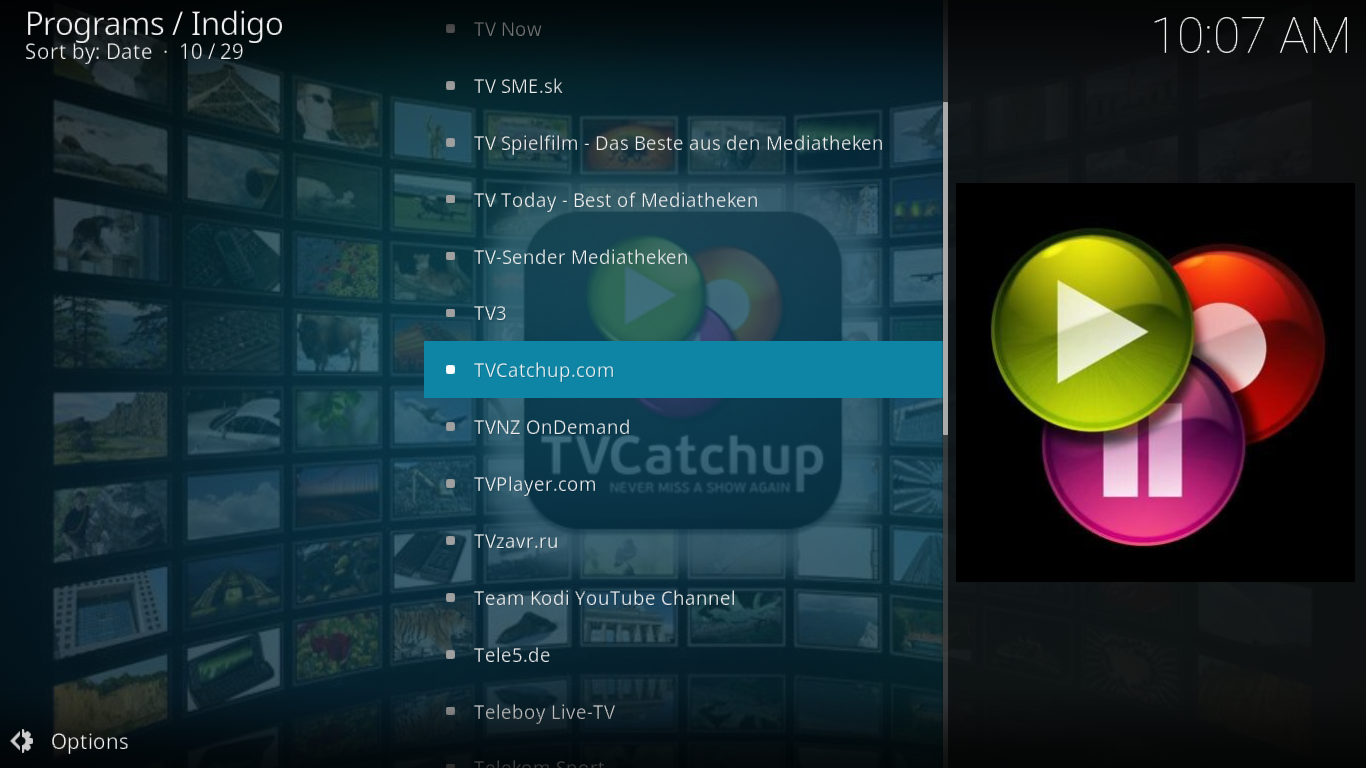 Click Install in the confirmation dialog box that opens and wait while Indigo installs the TVCatchup.com add-on and any of its dependencies. After a while, this message box will pop up.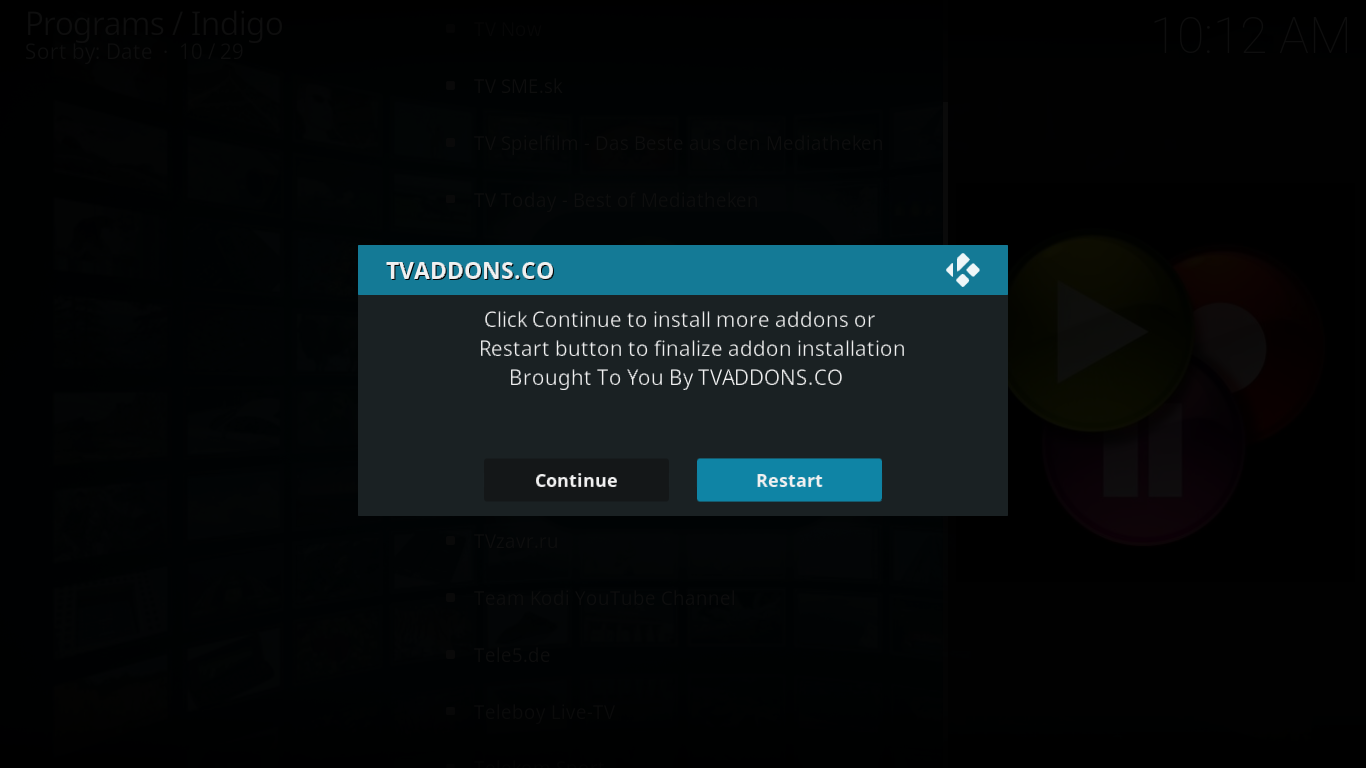 You need to restart Kodi for the add-on to work correctly. Just click the Restart button. Depending on your platform, you might need to manually restart Kodi.
After restarting Kodi, go to Add-ons, then Video add-ons and you'll find the TVCatchup.com icon. Click it to start the add-on.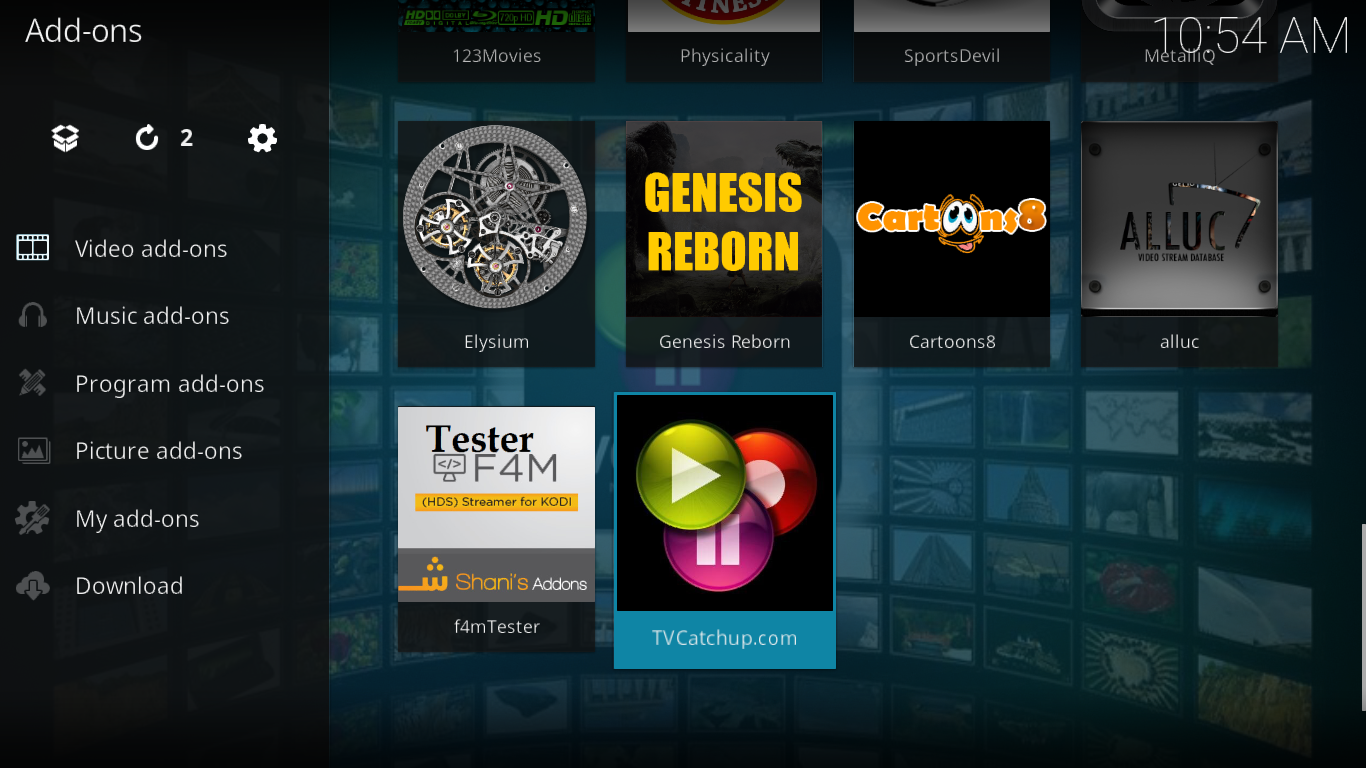 A Look at What the TVCatchup.com Icon Has to Offer
The TVCatchup.com add-on's name could lead us to believe that it's about catching up on TV programs. You would think of it as an add-on where you'd find past episodes of TV series. It is not what is it at all. Its name is a bit of a misnomer and TVCatchup.com is all about live TV, not catching up.
But if live IPTV is what you want and if you're a fan of British TV, you'll absolutely love this add-on that has a definite British flavor. Upon starting the add-on and seeing its main menu, you'll have no doubt about its origins.
DISCLAIMER: AddictiveTips.com does not condone or recommend the use of Kodi or any add-on to access copyrighted content to which you have no right. We're not responsible for what you decide to do with the contents of this article. Piracy is not something we support or approve, and we strongly advise users to only access content they are legally entitled to. As a Kodi user, you must take steps to ensure you are not in breach of any copyright law.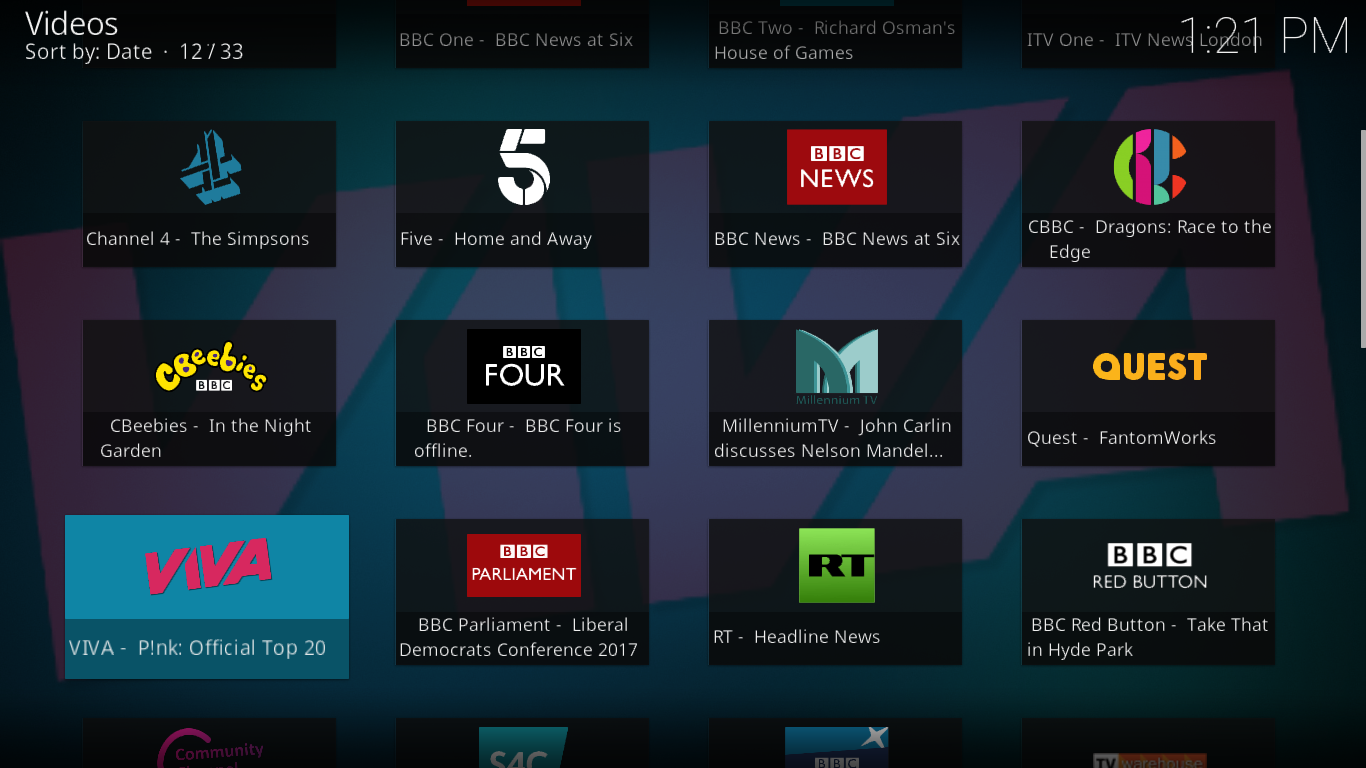 TVCatchup.com is not only a Kodi add-on, it's also a website and a set of apps for Android, iOS and the Kindle Fire that claims to offer "access to the UK's most watched channels". The corresponding Kodi add-on is basically just a front-end to the website and offers the same content.
The TVCatchup.com Channel Lineup
Here's a list of the available channels on the TVCatchup.com Kodi add-on.
Al Jazeera is the English version of the world-famous Qatari news channel
BBC Alba is a Scottish Gaelic language digital television channel jointly owned by the BBC and MG Alba
BBC Four is a channel from the BBC which provides "an alternative to programs on the mainstream TV channels"
BBC News is Britain's primary news channel
BBC One is UK's first public broadcaster; and TVCatchup.com offers three extra, regional feeds from Northern Ireland, Scotland, and Wales
BBC Parliament is a specialized channel with live and recorded coverage of the House of Commons, House of Lords and Select Committees of the Parliament of the United Kingdom, the Scottish Parliament, the London Assembly, the Northern Ireland Assembly and the Welsh Assembly.
BBC Red Button is a digital interactive television service provided by the BBC
BBC Two is a channel from the BBC which focuses on more "intellectual" programming
CBBC is the children's TV service from the BBC
CBeebies is a BBC service with programming aimed at encouraging "learning through play in a consistently safe environment for children aged 6 or under"
CGTN is a 24-hour English news channel, of China Central Television (CCTV), based in Beijing
Channel 4 is a British public-service television broadcaster now owned and operated by a public corporation of the Department for Culture, Media & Sport
Community Channel is a private UK channel that focuses on community-oriented stories and documentaries
Create and Craft and its three sister channels, Craft Extra, Ideal Extra and Ideal World, are a family of shopping channels owned by Ideal Shopping Direct Limited
Five is a British commercial TV broadcaster
France 24 is the English version of the Paris-based French 24 hours news channel
ITV is UK's oldest private broadcaster, offering a variety of content.
Millennium TV is another community-oriented channel with a huge variety of content
Quest is a channel operated by Discovery Networks Northern Europe which provides factual, lifestyle, entertainment programs
QVC, QVC Beauty, QVC Extra and QVC Style is another British family of shopping channels
RT is the British arm of the RT network, a global multilingual television news network based in Moscow and subsidized by the Russian government
S4C is a Welsh-language public-service television channel based in Cardiff
TV Warehouse is an infomercial-based shopping channel
VIVA is a music television channel in the United Kingdom and Ireland, kind of like a British MTV
As you can see, there is content for everyone and this add-on can probably provide a free alternative to most UK cable subscriptions.
Pros and Cons of TVCatchup.com
Pros
One thing I really appreciate about this add-on it is its simplicity. With a single menu, navigating it can't be any easier. And to make choosing a channel even easier, the main menu, when viewed as an icon wall, shows what's currently playing on each channel. Furthermore, the add-on works well most of the time and appears to be well-maintained by its developers. When I first installed it, I found a few channels that were not working but the developer released a new version a few days later that had fixed or removed all the dead sources.
Cons
Like many others, this add-on has a few issues. The main one is the quality of the streams which is not always the best. Some feeds seem to be of lower quality and some show major buffering pauses. Others just completely stop playing after a while. Although one can expect that with that kind of technology, small hindrances quickly sum up to be somewhat of an annoyance.
It seems to have recently improved, though, with the release of the latest version. To ensure you have the latest version, select the add-on icon, hit the "C" key or right-click the icon, select Information and, in the screen that opens, click Update.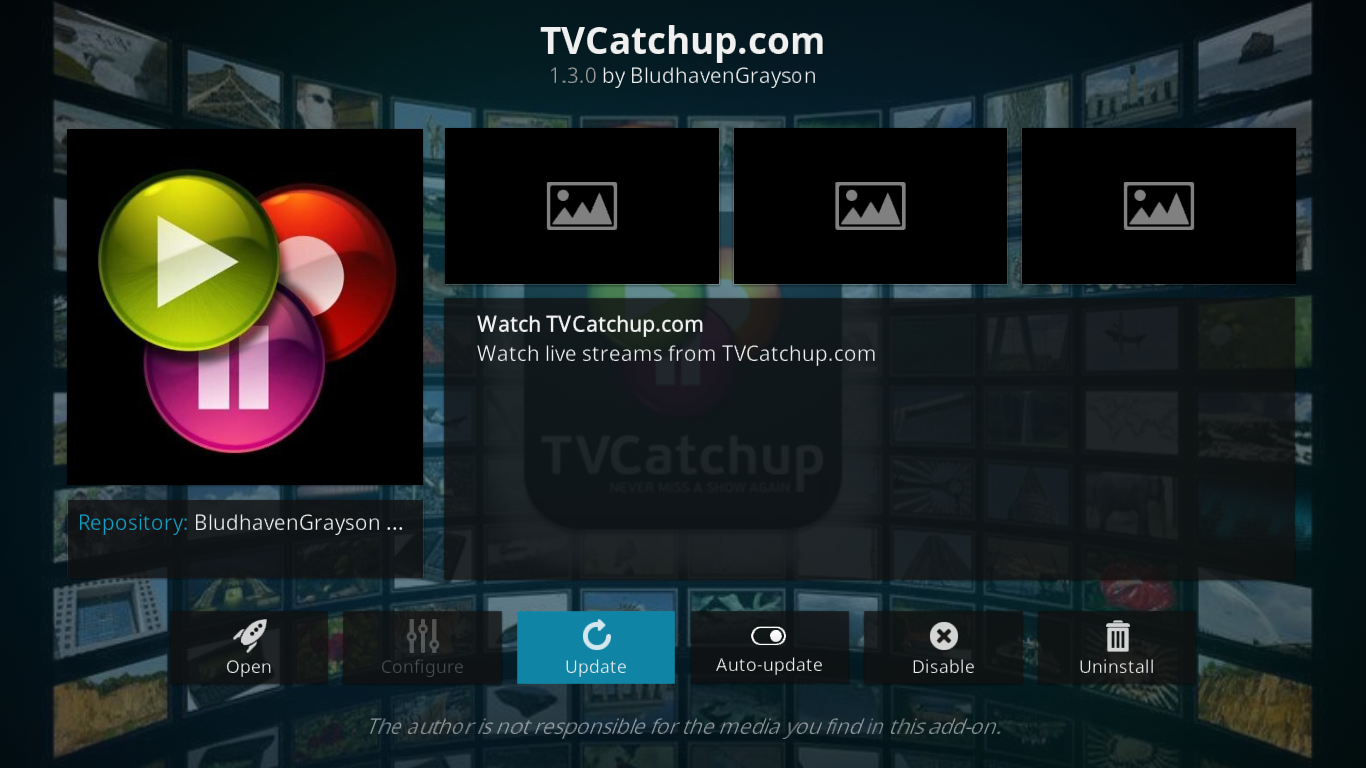 In the next dialog box, make sure you click the source from the BludhavenGrayson Add-ons repository to install the latest version.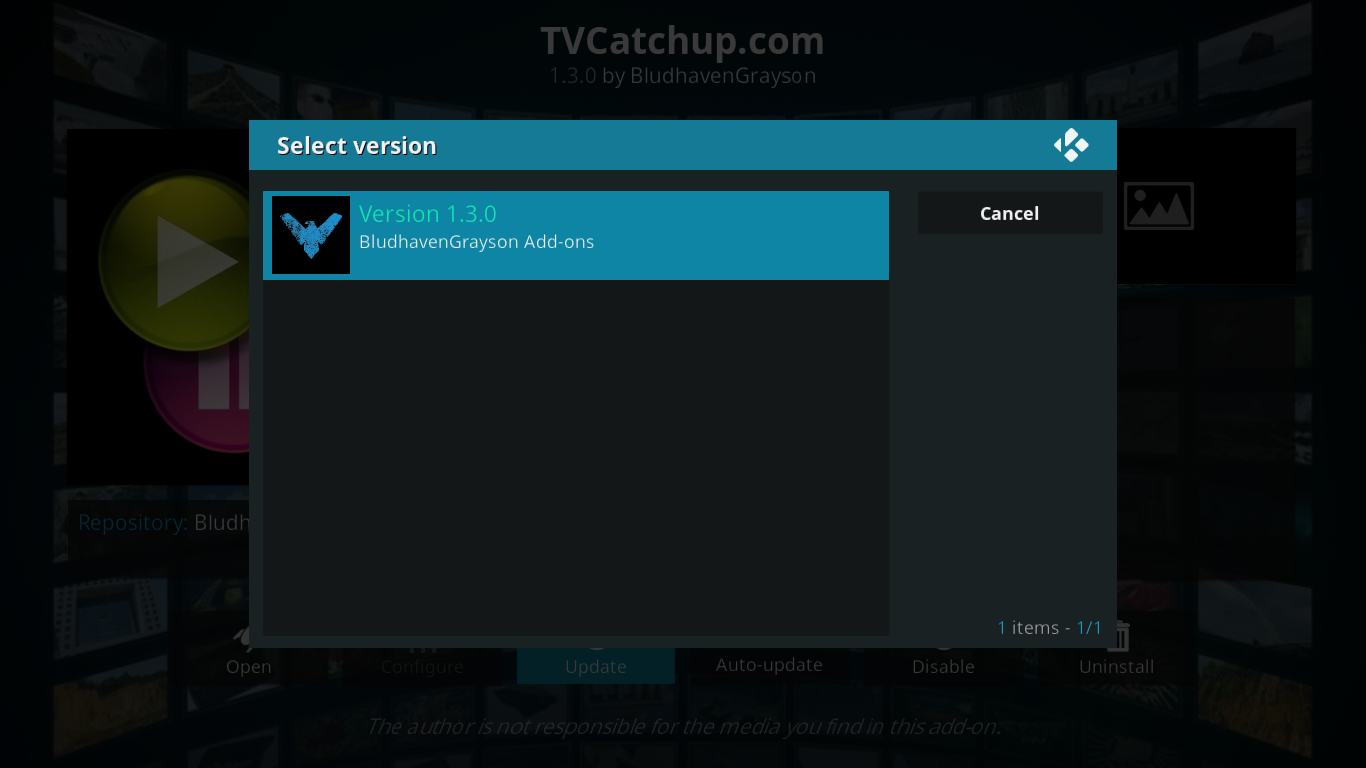 Other Add-ons You Might Like
The TVCatchup.com add-on mainly appeals to two audiences: live IPTV viewers and British TV aficionados. If what you crave is live IPTV, perhaps you should have a look at our recent article Best IPTV Add-ons for Kodi: The Ones Still Working in 2017. It contains five great suggestions to quench your live TV thirst.
Another great article with even more suggestions for live TV add-ons is Best Kodi Add-ons for Live TV in 2017 and How to Keep Safe, also recently published on AddictiveTips.com. Make sure you have a look at this one too.
On the other hand, if what you're fond of is British TV, the UK Turk Playlists add-on might be just what you need. It was recently featured on AddictiveTips.com: Install UK Turk Playlists Add-on for Kodi, Working Sources and Repos. As it names suggests it features both British and Turkish content. You'll also find content from around the world and the add-on includes both live feeds and pre-recorded content.
Conclusion
Although its installation procedure is a little unusual, TVCatchup.com is a great add-on that will satisfy fans of British TV. It has a great variety of content from public and private broadcasters. Its fast and simple user interface makes using it a breeze and you'll love the programming guide feature built right into the main menu. Try it for yourself and let us know what you think about it. Have you had any issues during installation? What features and/or channels do you prefer? Is there anything you don't like about it? Share your comments with us below!