We are reader supported and may earn a commission when you buy through links on our site.
Learn more
How to Watch Norwegian TV Online From Any Country
More often than not, when you travel abroad, you do not take into consideration the fact that most of the platforms you're used to at home are geoblocked, so you can't access them from anywhere else. When it comes to Norwegians, that list includes the likes of HBO Nordic, NRK, and more. Thankfully, bypassing the blockade is fairly easy.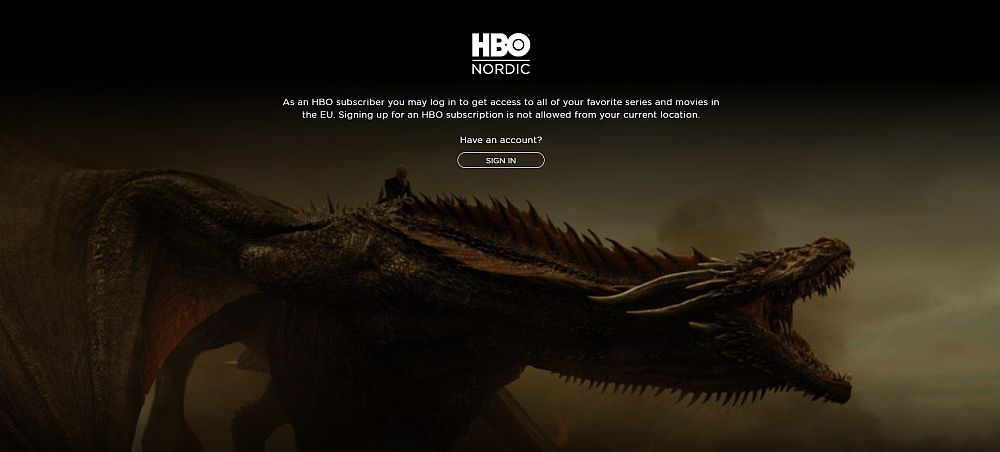 If you're finally planning a vacation abroad and want to make sure to be able to keep up with the shows and events you love once your day at the beach or running through a new city is done, there are solutions to your problem. You see, live streams from your favorite channels and streaming platforms are geoblocked, which means you can't access them from other countries as the platform will immediately detect your IP address.
30-days money back guarantee
How to watch Norwegian TV with a VPN
In order to circumvent these blockades, and regain access to the content you want to watch, you need to change your IP address with the help of a VPN. These tools are complex, but they're easy to use thanks to the simplified user interface. Our favorite is NordVPN, which had the best results when we tested it. The service has thousands of servers all over the world and uses strong encryption to secure the connections and protect people's privacy.
Here's what you have to do to watch Norwegian TV from abroad:
You'll need to start by subscribing to NordVPN, which you can do once you visit the website. They are offering 3 months for free and 68% OFF the 2-year plan, so you should take advantage of that specific deal!
Next, you have to download the app for your device and install it. Once you launch NordVPN and log into your account, the app will be ready to use whenever you require it.
Now you have to find a server that's located in Norway and to connect to it. There's only one location here, so you won't have to choose between various cities. A Norwegian IP address will do with all you need.
It takes a few seconds for the connection to be established, but you can then go ahead and load whatever local channel live stream or streaming service you are interested in.
Does this method always work?
This method almost always works. You see, there are streaming services out there, like Netflix, that feature VPN detection software. NordVPN usually works well with Netflix and flies under the radar, but there's always a chance for an IP address class to be blacklisted at any time. If this happens to you, you can simply go ahead and contact Customer Support. They're available around the clock, so you can explain your situation to them and they'll direct you to the right server for your specific needs.
Can't I use a free VPN?
You can always do whatever you want, but our advice is to avoid free VPNs. There are quite a few reasons to do this, the first being that "free VPNs" have often been detected in app stores as covers for Trojans and other malware. This means that once you install the app on your device, it becomes infected, feeding your personal details to some cyber criminal somewhere, including sensitive data like your card details, your personal identification details, and so on.
Even if the VPN doesn't carry malware, you should still avoid the "free" deals because they're simply bad. These tools have a limited number of servers, which makes sense since there are limited finances coming through. Since there are few servers and many users, your Internet speed will slow down in such a manner that watching foreign live streams will be a pipe dream. To make matters worse, your Internet connection may not even be encrypted, so your personal data is simply visible to any trackers.
Another type of free VPN will use your computer as a server of sorts, digging into your computer's resources to help route other users' connections. Obviously, this will directly impact the performance of your computer.
Editor's note: NordVPN is our #1 choice for unblocking Netflix. Sign up for the 2-year plan with NordVPN at $3.49 per month, as well as 3 months for FREE. A 30-day money-back guarantee is included on all plans, so you can cancel any time and get your money back.
Why else would I use a VPN?
If watching live TV and streaming the likes of HBO Nordic or local Netflix libraries isn't your thing, you may still need a VPN when traveling. First of all, most WiFi connections are secure, such as those in your hotel, at the bar or restaurant. If you want to protect your data from snooping, whether from the owner of the hotspot, your boss, or your government, you should have your traffic encrypted, which is something NordVPN can do.
Furthermore, if you want to access your home bank system, you might also consider using a VPN when traveling. If they detect you're in a different country, they may block your account in order to stop potential fraud. Unblocking accounts from abroad can be a nightmare and being left without access to your money when traveling is not something you want to experience.