Access 2010: Add Field For Currency Number Format
Access 2010 offers a great number of pre-defined fields which you can easily insert in the database table. Out of many, Currency field is widely used for inserting values in specified currency. For inserting a new field that will contain Currency values, open the table in which you need to create a field and from Table Tools Fields tab, under Add & Delete group, click Currency.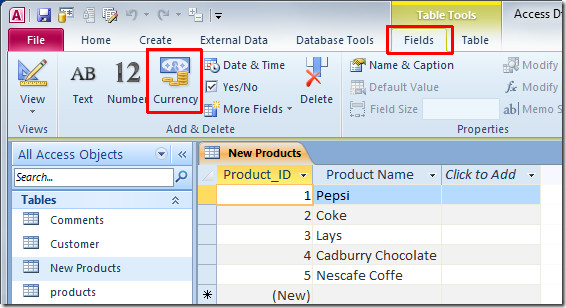 It will create a new field, enter an appropriate name for the field and start entering values into it. It will automatically change values into Currency values.i.e show with default currency sign.