Add National Holidays in Outlook Calendar
Adding national/religious holidays manually for a whole year in Outlook calendar is tiresome job, as you need to change each date's events and mark it as holiday. By using Calendar options, you can promptly import all holidays into Outlook Calendar. It contains a huge list of countries, each with different holidays which can be imported instantly.
To begin with, launch Outlook 2010 and on File menu, click Options.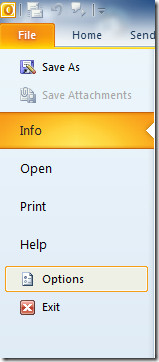 You will reach Outlook Option dialog, from left sidebar, select Calendar and from main window, select Add Holidays.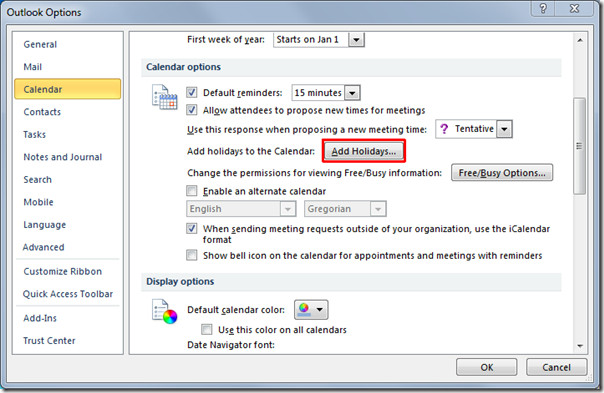 A new dialog will appear showing the list of countries. Now Along with US, we will be adding holidays for Italy. Scroll through the list to find desired country to add respective holidays. Click OK and close Outlook Options dialog.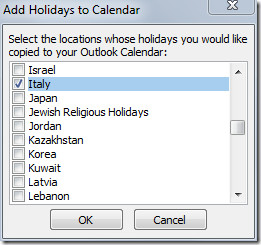 Now click Calendar from left side bar of Outlook main window.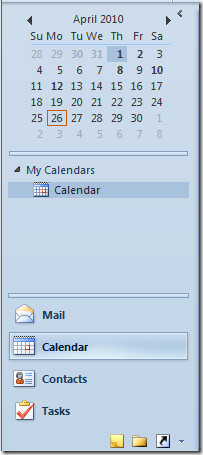 To check the added holidays move to month having holidays. You will see holidays of specified countries in calendar.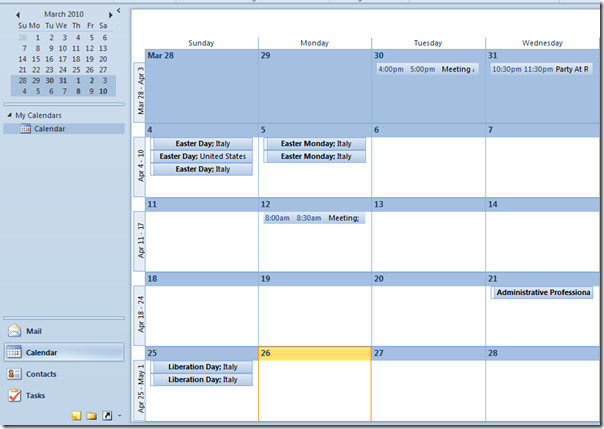 Click the imported holiday event to add more details to schedule meetings, appointments, events and invitations.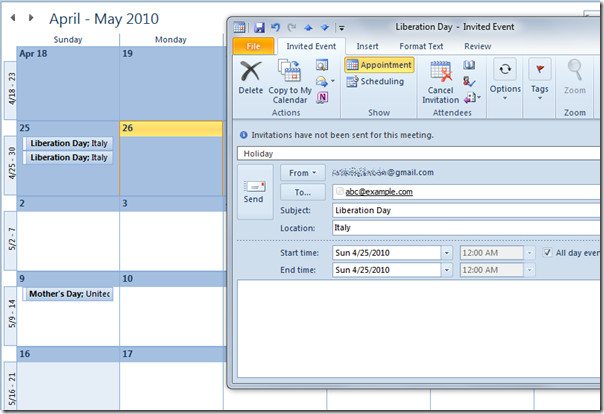 You can also check out our previously reviewed guides on How to Change Outlook 2010 Default Email Font Settings & Theme & How to make Outlook to read mails for you.