Change Gridlines Height/Width In Word 2010
Gridlines helps in scaling out the document content, you can measure images, text space, tab width, etc by overlay gridlines on the document. Word 2010 offers you customization of gridlines size. In this post we will look at changing the size of gridlines.
To change the grid settings (Width, Height), head over to Page Layout tab and under Arrange group, from Align options, click Grid Settings.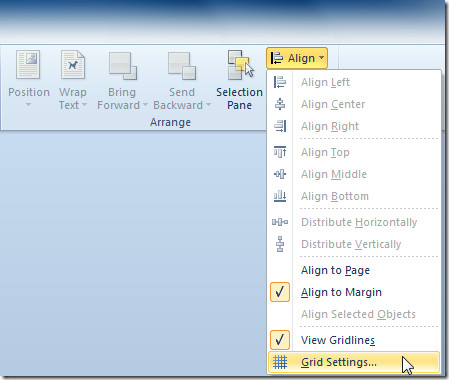 Drawing Grid dialog will appear, under Show grid, change Vertical every & Horizontal every values as desired. You can also configure settings for Grid Origin.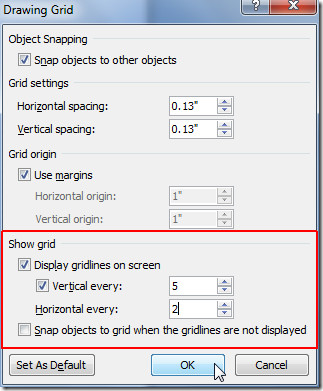 Once you've change grid options, click OK to view the changes in main document.