Hide All Spelling Errors In Word 2010
While working on document containing special terminologies, programming language codes, algorithm syntax, you may need to hide the red squiggly line beneath every word. However, there is a quick way to remove it on the fly by right-click and select Ignore. Since Word 2010 marks every type of spelling mistake, you might want to hide them once and for all.
To hide spelling errors in a specific document, open the document and on File menu, click Options. This will open Word Options dialog, from left sidebar select Proofing and from main window, under Exceptions for section, enable Hide spelling errors in the document only option.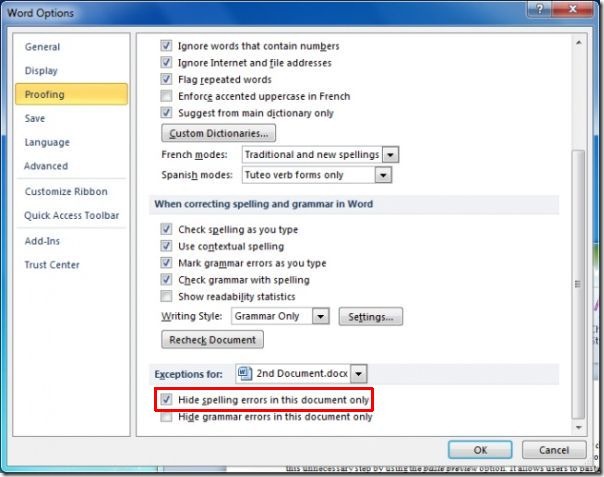 Beneath spelling error option, you can also enable an option for hiding grammar mistakes. Now click OK to view the document without any spelling mistakes marks.