Change Outlook 2010 Color Theme
Like its counterparts, Outlook 2010 also offers 3 color themes – Black, Blue and Silver. In this post we will look at how to change the color scheme from default blue to other.
For this, on File menu, click Options.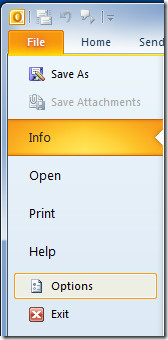 This will bring up General Options of Outlook, from main window, Under user Interface options section, choose a desired Color scheme and click OK to change the color scheme.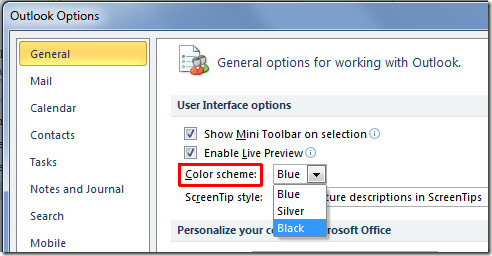 This will change the default theme to specified one.