Change Settings For Working Days [Outlook 2010 Calendar]
By default Outlook 2010 considers Saturday & Sunday as weekends, however, you can change the weekdays and weekends as per your schedule. Apart from this, you can also change the first day and first week of the year. Lets take a look at how to change work days and weekends.
For changing the working days & weekends, on File menu, click Options to bring up Outlook Options. From left sidebar select Calendar and from main window under Work time section, change the working days as required.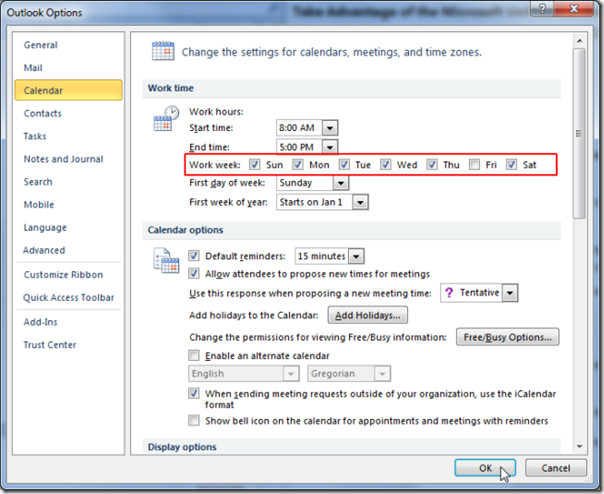 Beneath Work Week, you can change First day and First week of year. Once done, click OK to apply the changes.