Change Word 2010 Document File Type
Word 2010 allows you to change document in multiple types of formats, you can pick out TXT, RTF, HTML, and PDF/XPS, and other Word related formats like DOC, ODT, DOTX from the list.
To change the file type, open the document, on File menu, click Save & Send. From center pane, click Change File Type and from right side, select desired file type. Now just click Save As to save the document as specified file type.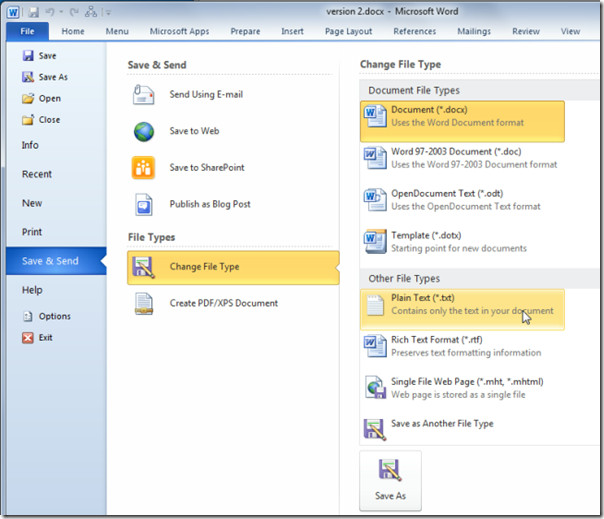 Another quick way is to use F12 on keyboard to save the document in a different format. From Save as type list, select a format and click Save.