Copy Excel 2010 Spreadsheet Data As Linked Picture
With enhanced clipboard options included in Excel 2010, you can now copy & paste datasheet in different forms, such as; paste as link, as an image, with table formatting, values & source formatting, etc. This post covers how to copy datasheet content and paste it as a linked image for realtime synchronization.
Launch Excel 2010 spreadsheet which you need to share with other as an image. Select the portion of spreadsheet and head over to Home tab and from Clipboard group click Copy.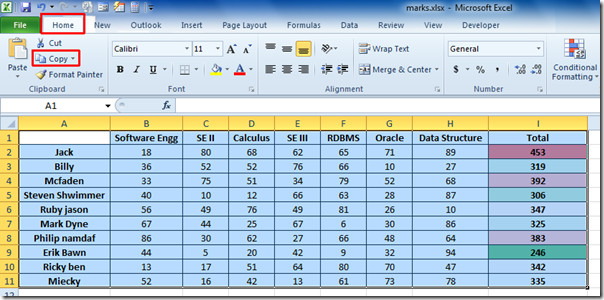 Now paste the datasheet content, from clipboard group, under Other Paste Options, click Linked Picture button.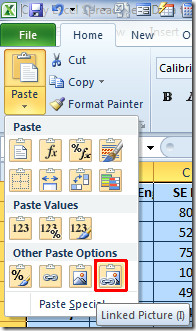 It will immediately paste excel datasheet as an linked (synchronized) image. On changing data in spreadsheet you will see reflection of changes in image. To verify the link (synchronization), paste datasheet in Excel sheet, and view the synchronization between datasheet and image.
Please note that this linking (synchronization) will only work when the image is pasted in other Office suite apps.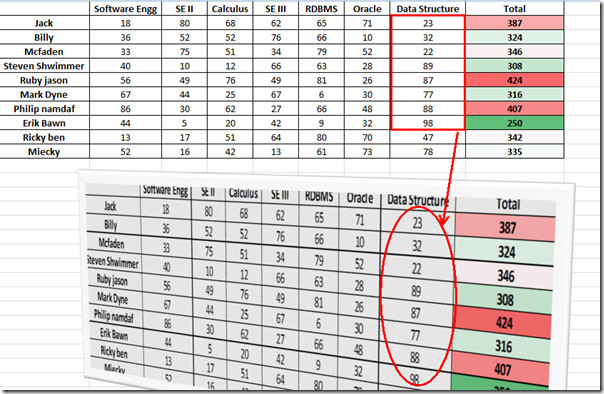 That's it. You can now post this image anywhere on web, in Office 2010 apps, in email or on web server for sharing it over the network.
You can also check our previously reviewed guides on How to calculate working days in Excel 2010 and How to create custom Conditional Formatting rule in Excel 2010