Create & Use Email Templates In Outlook 2010
While sending an email, sometimes you find out that it is the same email you have sent last week or few days back and you will probably need to send the exact email with same recipient address, subject, body text again in coming days. Before sending email, save it as an email template. Outlook 2010 provides you with an option to create an email template for later use. Thus, preventing you to compose same email over & over again.
To start out with creating a template, launch Outlook 2010, head over to Home tab and click New E-mail.

Start composing an email, enter recipients email address(es), subject and main email body text.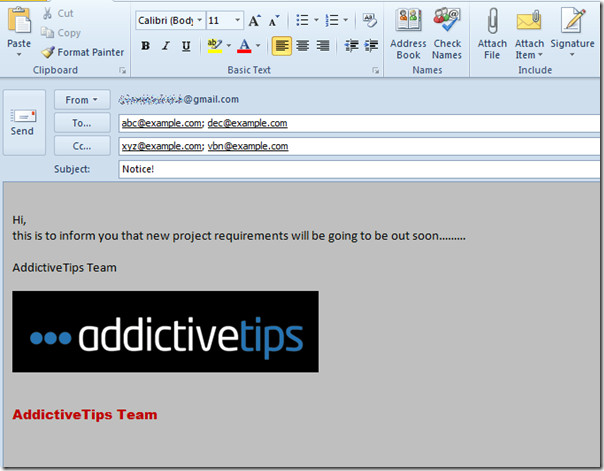 Now on File menu, click Save as.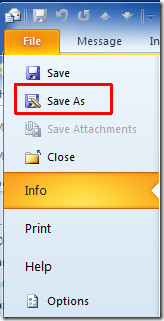 From Save as type list, select Outlook Template and give template an appropriate name.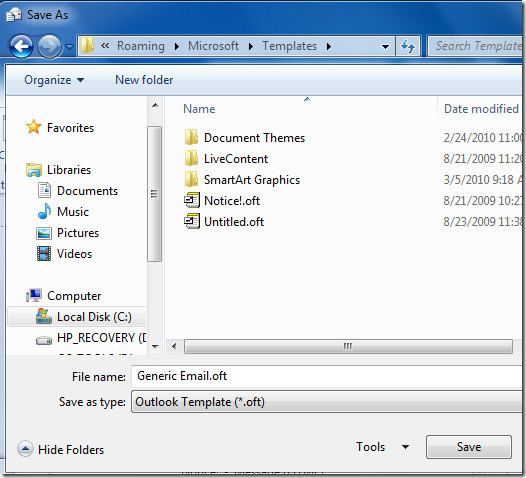 For using this template, navigate to Developer tab (in case you don't find Developer tab, go to File menu, click Options, and in left pane click Customize Ribbon, from right pane enable Developer check-box. Click OK to to see Developer tab on the ribbon.)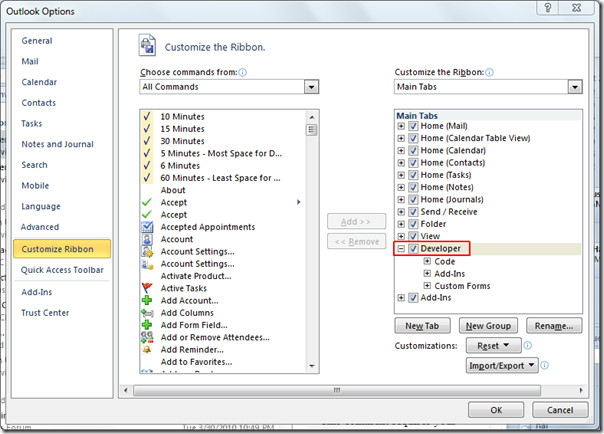 Now head over to Developer tab, click Choose Form.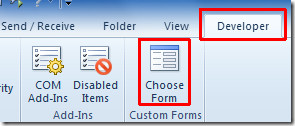 It will bring up Choose Form dialog, From Look In drop-down list, select User Templates in File System, from main dialog window, select the previously created template and click Open.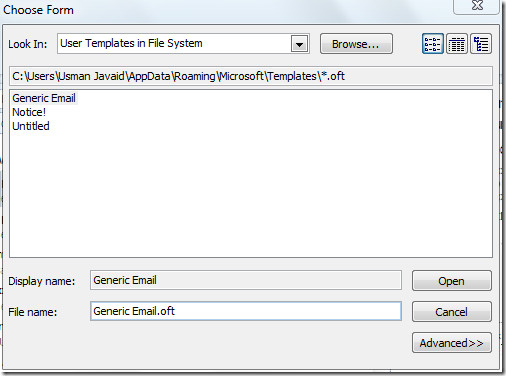 It will immediately open email template, with same subject, recipients email addresses, theme and email body text. Now you can send it and use this template again by following the same procedure.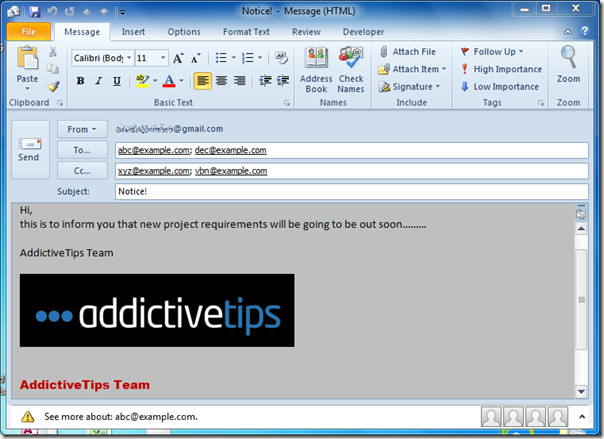 You can also check our previously reviewed guides on How to add national holidays in Outlook 2010 & How to make Outlook to read mails for you.