Create Backup Of Access 2010 Database
Creating backup of databases is the most important thing and must not be overlooked. Access 2010 offers a simple and easy way of creating backup of database you're working on. To begin, open the Access 2010 database and close down all table fields. Now on File menu, click Save & Publish.

Under File Types, click Save Database As, from right-pane, select Back Up Database & click Save As button.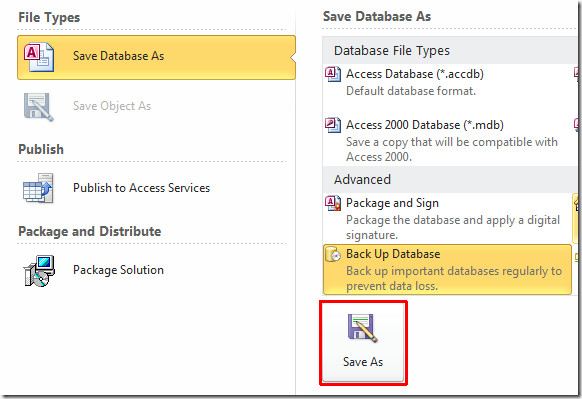 Now choose a location where you need to create a backup, enter an appropriate name and click Save.