Excel 2010: How To Always Save In Excel 2003 Format (XLS)
Are you dealing with a lot of Excel 2003 supported files (XLS format)? And is it quite frustrating to save spreadsheets in XLS format, since you need to change the file format from Save as type dialog every time before saving.  Excel 2010 let users always save spreadsheet in XLS format. Lets see how to tweak with save options.
To make Excel 2010 always save in Excel 97-2003 format, on File click Options. It will open Excel Options dialog, from left sidebar, select Save and from main window under Save workbooks section, from Save files in this format list, select Excel 97-2003 Workbook. Now click OK to always save it in XLS format.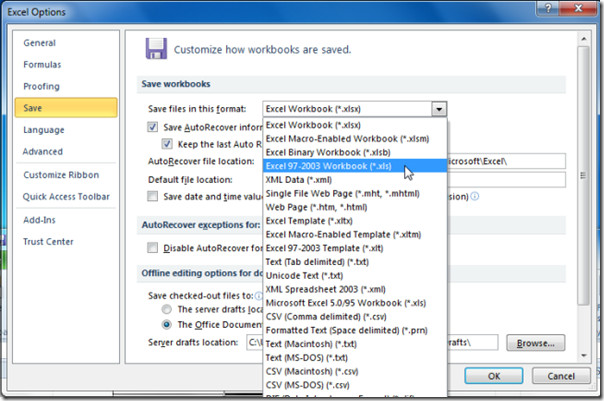 Now you wont need to specify saving in XLS format from Save as dialog.