Excel 2010: Insert Chart Axis Title
Excel 2010 offers a wide range of options which lets you customize chart in a required way. In this post we will look at how to add and change Axis (vertical,horizontal) title on the chart.
To insert Chart Axis title, select the chart and navigate to Chart Tool layout tab, under Labels group, from Axis Title options, select desired Axis Title Position.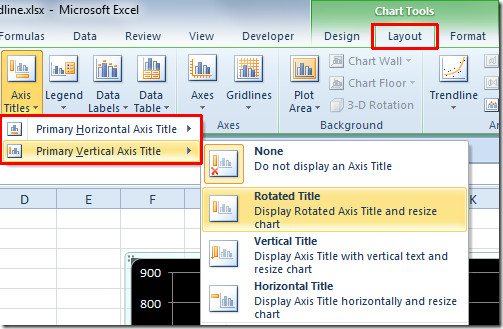 It will insert Text Box at specified position, now enter the title text. Axis titles can be set at any of available positions.