Excel 2010 – Quickly Sort Alphabetical Data In Cells
If your spreadsheet has alphabetical data that needs to be sorted in ascending or descending order, Excel 2010 provides a quick way to let you sort the alphabetical data. This post will let you know how to quickly do it.
Select the column in which data is residing, right-click anywhere in the range and from Sort options, select the required order, either Sort A to Z or Sort Z to A.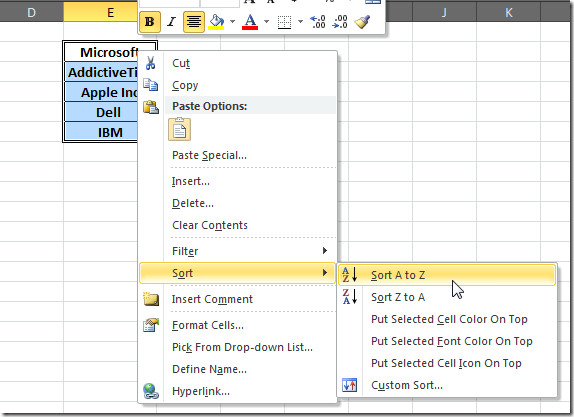 It will instantly sort out the data in specified order.