How to Encrypt Word 2010 Document With Password
Word 2010 documents can be secured by encrypting them. You don't need to encrypt the document using any third-party tool, it comes with a staunch encryption/decryption feature to protect your document with password.
For encrypting a document, click File on ribbon, it will open up default Info Backstage View. Under Protect Document options, click Encrypt With Password.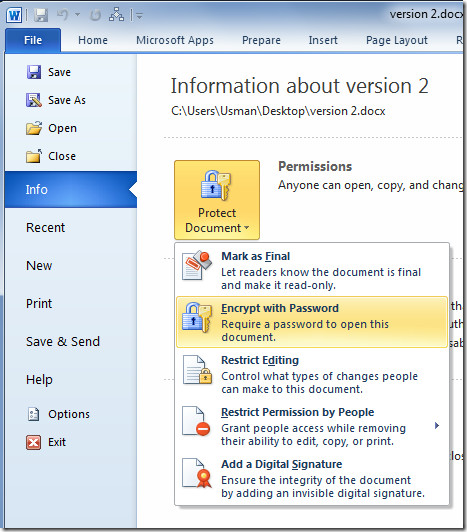 This will open up Encrypt Document dialog asking for password. Enter a password to encrypt and click OK.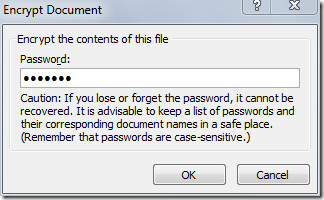 Once document is encrypted, you can decrypt the document from the File backstage view.