Word 2010 : How To Replace Picture While Keeping The Applied Formatting & Styles
While working in Word 2010, you may need to change/replace the picture. Since Word 2010 imports image without complying with the document height/width and with other previously applied styles, it will be a bit frustrating to apply formatting and styles right from the scratch. To replace the picture, select the image and head over to the Picture Tools Format tab, under Arrange group, click Change Picture. Alternatively, you can choose Change Picture option from right-click context menu.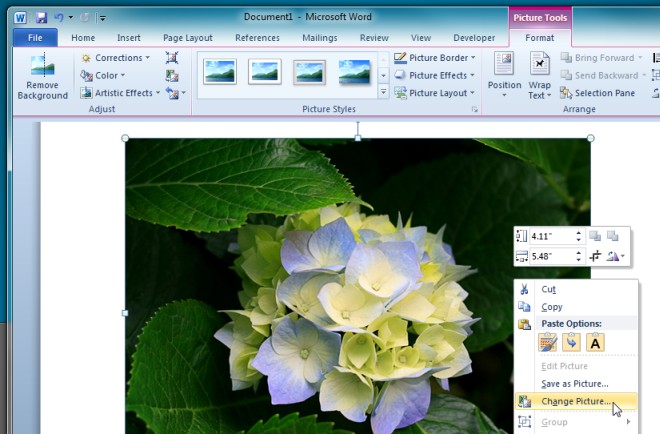 Insert Picture dialog will appear, select the picture and click Insert.  It will replace the image without disturbing the specified dimensions and styles.