How to Hide Access 2010 Database Table
Access 2010 allows user to hide every element which resides in main navigation bar, sometimes it's required to hide a specific database table to let client view only generated reports or forms. Here's how you can do it.
To quickly hide the table, right-click the table in navigation pane and select Table properties.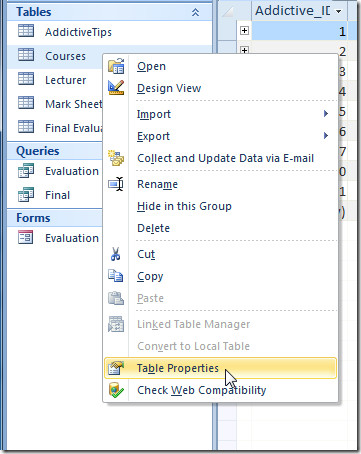 Now Set Attributes to Hide. Click OK to hide the table.