How To Index Word 2010 Document Text
Microsoft Word Provides very useful feature, which helps you to find out text, keywords, and terms instantly. Through Word Indexing, searching the specific content is extremely easy. In Word 2010 you can make your own indexes by selecting the text and then marking it for indexing. It enables you to generate an index by using special index fields, which can easily be created by marking imp text in the document.
If you have authored a document, then look for terms you have used in it, creating a list of imp text, terms or even specific concept would be beneficial for your audience to search through the document. This post will elaborate the real usage of marking text and indexing them.
Launch Word 2010, open the document in which you want to mark text for indexing. For instance, we have included a huge document, we need to create an index of important terms used in the document.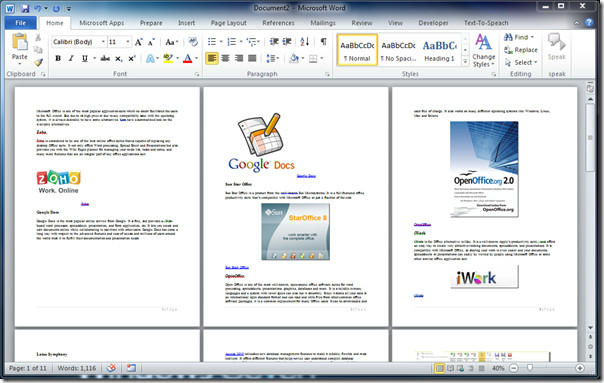 For marking text for indexing, select the text you want to index, and navigate to References tab, click Mark Entry.

Mark Index Entry dialog will appear, Under Index, by Main entry, you will see the selected text, you can also enter the Subentry to index. From Page number format, enable the appropriate option, for choosing the way page number will appear with index info. Now click Mark All to index every occurrence of selected text.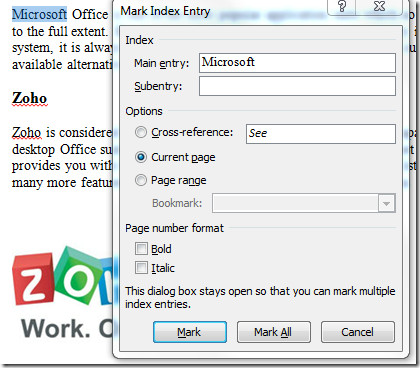 You need not to close the dialog, just navigate through the document, keep Mark Index Entry dialog open, and select more text to index. As you can see in the screen shot below, we have selected term Google from the document. Upon click in the Mark Index Entry dialog, it will automatically show selected text in Main entry input pane. Now click Mark All to index all entries.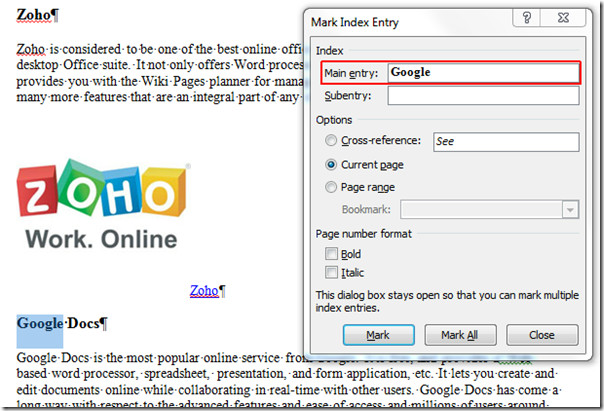 We will add another term to be indexed. Click Mark All, and then Close.
After closing the dialog, you will see weird signs and codes with the text. Don't worry it hasn't add any thing in to the document, and it will not be printed. Now scroll down to the end of the document, you will see an Index sign, click beside it to show insert cursor, as shown in the screenshot below.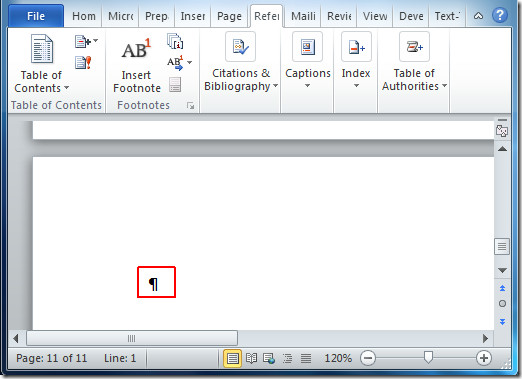 Now navigate to References tab, and click Insert Index.

Index dialog will appear, now from Formats select the way you want to show index, from Type you can further customize the way index info will appear in document. Click OK to continue.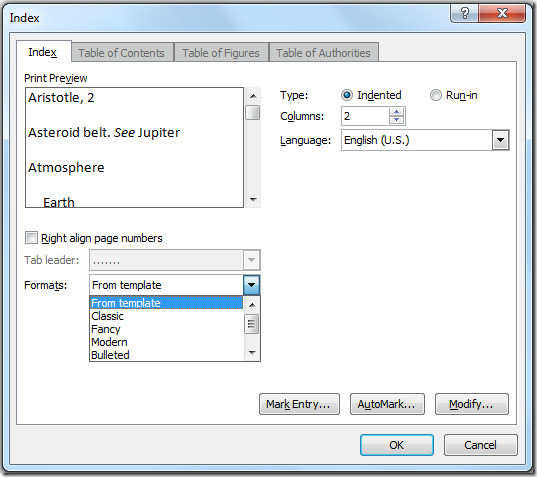 Upon click, the index will be appeared, you will see  the terms that you have selected to be indexed, with respective page numbers, as shown in the screenshot below.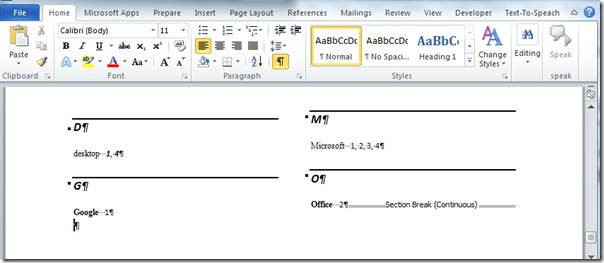 You can also check out previously reviewed guides on Using Watermark in Word 2010 & Using Building Block Organizer.