Watermark lets user to mark the document as private, confidential, and write any text that informs about the usage & credibility of the document. Either text or image can be included as watermark, that appear on printed page to mark it for specific use. It could be an emblem of some brand, logo of a company, monogram of a product that you want to include as watermark. In Word 2010, using Watermark feature would be helpful to inform audience of your document about the constraints over the usage you have applied. Word supports both text and image watermarks.
Launch Word 2010, open a document on which you want to show Watermark, and navigate to page Layout tab.

Now From Watermark option , select an appropriate watermark to apply it over.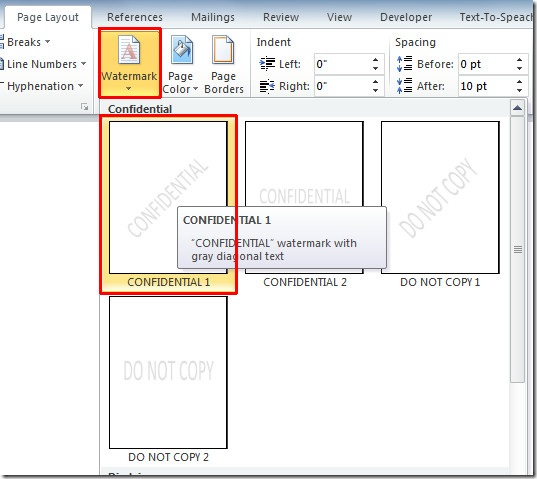 Here you can see the watermark on the document.
Now if you want to show watermark with custom text, from Watermark options, click Custom Watermark.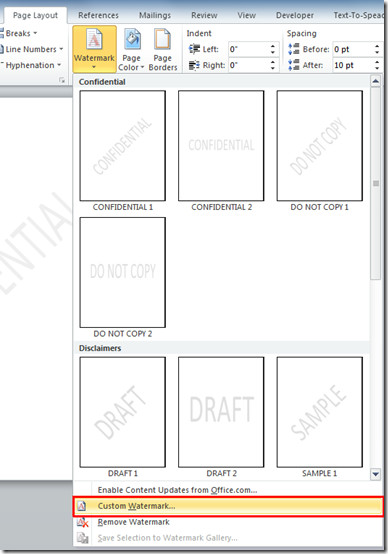 You will reach Printed Watermark dialog. Under Text watermark and from Text, enter text you want to show as watermark in the document, as shown in the screenshot below. Click OK to continue.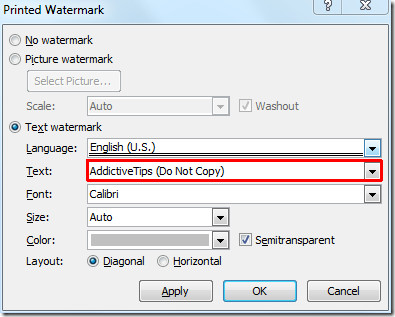 You will see the custom watermark showing on the document.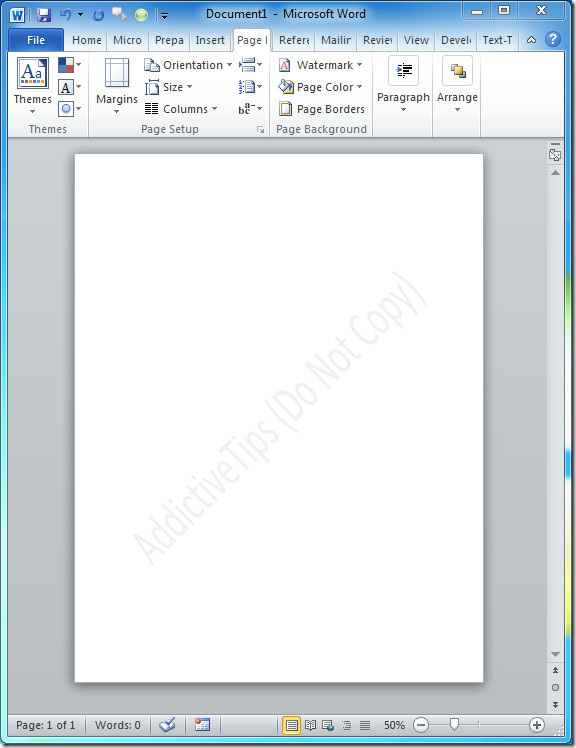 Now for inserting image instead of text as watermark, click Custom Watermark from Watermark menu. Now enable Picture watermark option, and click Select Picture. Select the image you want to include as watermark and click Insert.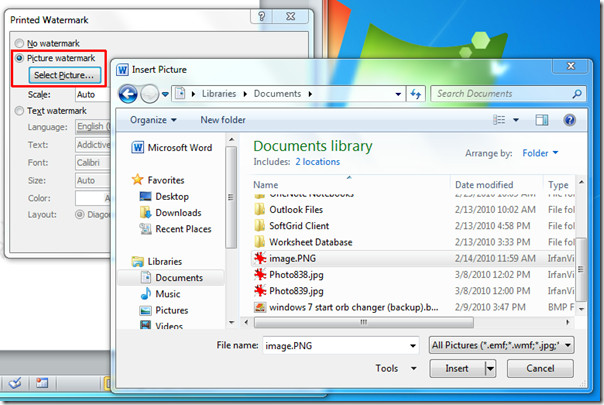 You can see the path of the image file you chose, now click OK to proceed further.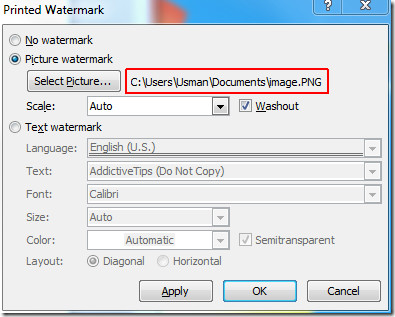 You will see watermark image on the document, as shown in the screenshot below.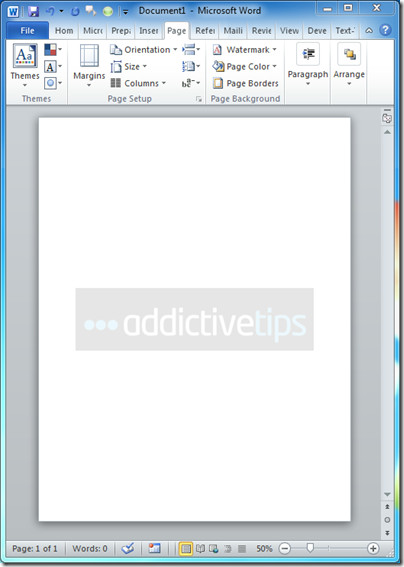 You can also check out previously reviewed guides on Word 2010 Mail Merge & Embed YouTube Videos in Word 2010.